Since its establishment in 1973, Shih Kuo Enterprise Co., Ltd. has been engaged in the production of garden tools, home care products, bathroom fittings and household hardware, with production deployments across Taiwan and China.

Following years of continuous improvement of production capability and capacity, the company has been reputed as a high-profile manufacturer of its kind. Its product range covers hose reels, sprinkles, garden fences, home-care bath chairs, bath handrails and walkers, aluminum DIY racks and cloth hangers, tissue boxes and related household hardware.

The company's products have been well received in foreign markets, including Japan, the U.S., Europe, Australia and South Africa. Besides, the company also handles contract orders on an OEM and ODM basis. (SC)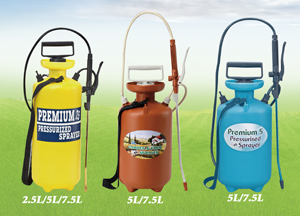 Shih Kuo Enterprise Co., Ltd.
No. 71, Lane 54, Anho Rd., Sec. 2, Tainan City, Taiwan
Tel: 886-6-355-7392
Fax: 886-6-356-6100
Email: skcoltd@ms42.hinet.net
Website: www.shihkuo.com