Founded in 1993, Sheng Yang Metal Co., Ltd. has been supplying a wide variety of hand tools, including pliers, socket wrenches, tool kits, bit sets, magnetic screwdriver sets and auto repair tool sets.

With maximum monthly output of about 300,000 units of various tool sets, the ISO 9001-approved company also fills OEM and ODM orders.

Consistently trying to develop products to meet market trends towards easy-to-use, budget-priced, lightweight, streamlined, and durable tools, the maker has successfully built a sizable presence in the line over the past two decades, with products well-received by DIY and professionals in the U.S. and Europe, respectively. (SC)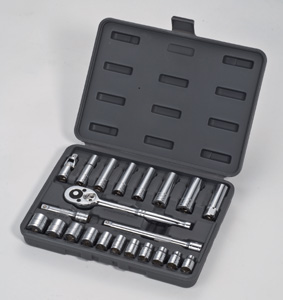 Sheng Yang Metal Co., Ltd.
No. 1, Lane 73, Tungnan Rd., Tali Dist., Taichung City, Taiwan 412
Tel: 886-4-2495-3142
Fax: 886-4-2492-7149
Email: s8486366@ms15.hinet.net
Website: www.shengyang-tools.com