Established in 1973, Sound Han Industrial Co., Ltd. is a top-caliber supplier of hand tools with its own brand Hans and solid overseas footholds.

Supplying spanner wrenches, hand sockets, impact sockets and accessories, air impact wrenches, hex keys, screwdrivers and bits, pliers, vise grips and roller chests, cabinets, tool sets, construction tools and cutters for professionals, the maker exports over 90% of output to the Middle East, Central Asia and Southeast Asia.

As proof of its longtime dedication to quality improvement, the company's interchangeable impact-wrench adaptor, for example, is 20 times as tough as competing models, while its spark plug sockets are also noted for structural strength and precision-sized for Japanese cars. (SC)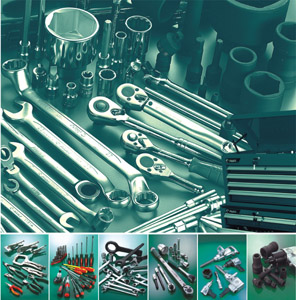 Hans Tool industrial Co., Ltd.
No. 101, Honan Rd., Sec. 2, Taichung City, Taiwan
Tel: 886-4-2311-8682
Fax: 886-4-2311-0358
Email: hanstool@ms23.hinet.net
Website: www.hanstool.co, www.cens.com/hans