Kitchen R/O systems, specialist supplier of house, piping and tubing for cars, motorcycles, bicycles,building materials, electronics, gardens etc.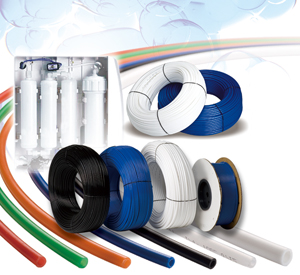 Kenswell Tube FormingInc. headquartered in Taiwan's central county of Taichung, has been engaged in prodution of liners and related accessories for over 20 years.
Kenswell supplies a wide range of tubing products, covering coasted wires, reflective coils, hydraulic houses and interior lubricated tubes for control cables. These products are available in a variety of materials and specifications to be used for different purposes, like bicycles and motorcycles, and are ideal for use in both daily life and industrial production. Extruded plastic parts and industrial safety products are also available in the company's product portfolio.
With sound lines of precision production facilities and consummate production capability, the seasoned company is also capable of handling orders on an OEM and ODM basis.(SC)
Kenswell Tube Forming Inc.
No. 108, Alley 88, Lane 221, Chunghua Rd., Sec. 1, Lunching Hsiang, Taichung County, Taiwan
Tel: 886-4-2635-2315
Fax: 886-4-2635-6959
Email: kenswell@ms33.hinet.net
Website: www.kenswell.com.tw