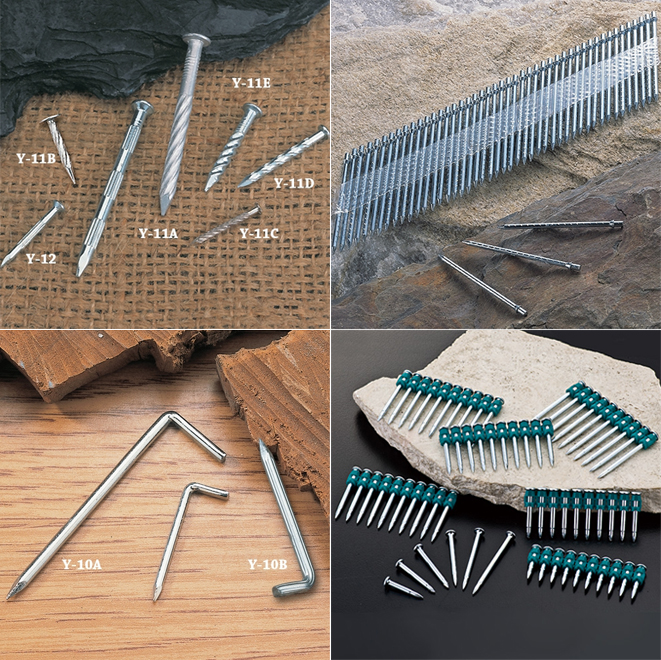 Since its establishment in 1981, Yeun Chang Hardware Tool Co., Ltd. has been dedicated to the fastener market, with its own brand, Thumb Brand, already recognized by professional buyers worldwide.
To enhance production efficiency, Yeun Chang has automated its in-house production, and has already built integrated lines from manufacturing to heat treatment and packing, with a monthly output of more than 350 tons of various nails and other fasteners.
The company now supplies a wide range of nails, including steel nails, angular spiral steel nails, type nails, round steel nails and drive pins for powder or gas actuated tools under Thumb Brand. Among the company's hottest-sellers is the spiral steel nail series, which are all made of high-quality carbon steel and well-galvanized, this popular with customers for its enhanced structural strength and adhesion.
With consistent commitment to quality, the company has been certified to meet ISO 9001 standards as a world-caliber supplier of this kind. Besides, backed by a skillful R&D team and seasoned know-how of fastener manufacturing, the company can also satisfy customers with customized fasteners for special purposes. (SC)
Yeun Chang Hardware Tool Co., Ltd.
No. 16, Kungye E. 2nd Rd., Lukang Town, Changhua Hsien, Taiwan 505
Tel: 886-4-752-6921
Fax: 886-4-761-1000
Email: yeun.chang@ycnail.com
Website: www.ycnail.com.tw
www.ycnail.com