Clear Dawn Company (CDC), founded in 1982 and located in Taipei's upscale Xinyi district, is a ISO9001-certified manufacturer of stamped metal parts, CNC machined metal parts, stainless steel castings, aluminum alloy parts, titanium fasteners, stainless steel pistons and cylinders, which are widely used as architectural hardware, railway parts, industrial parts, precision components, specialized components for transportation equipment, IT industry. The firm also supplies products for overseas infrastructural construction projects.

The firm is proud of employing a well-trained research and development team who focuses on innovative manufacturing skills, which has achieved the new brass plumb-bob with an internal spring that helps prevent damage to the tip when dropped. Backed by decades of expertise, the company capably applies titanium alloy to precision CNC production without using molds to meet international quality standards

CDC has many products patented in Taiwan, China and the U.S. In addition to uncompromising product quality, CDC also guarantees to offer competitive prices and fast delivery, backed by abundant experience in logistics. Currently, CDC's main export markets include Europe, North America, Australia, and New Zealand.

Led by CEO David Lin, a seasoned mechanical engineer, and president Jerry Liao, who is versed in international trade and business, and boasting a strong R&D team, the firm readily develops prototypes to meet customer's requirements. CDC Group welcomes customers to supply their own designs and samples. (AW)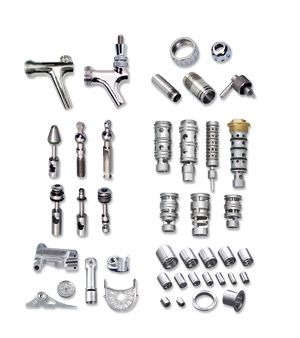 Clear Dawn Co., Ltd.
17th Fl.-3, No. 508, Chunghsiao E. Rd., Sec. 5, Taipei, Taiwan
Tel: 886-2-2727-9416
Fax: 886-2-2727-9415
Email: cdcmetal@cleardawn.com.tw
http:// www.cleardawn.com.tw