Established in 1996, Day Tay Plastic Industry Ltd. specializes in manufacture of pipes and hoses for gardening and other purposes backed by more than 30 years of expertise in plastic extrusion.

Well honed manufacturing skills and accumulated knowledge are the company's major competitive advantages. The company applies different plastics including PVC (polyvinyl chloride), PE (polyethylene), ABS (acrylonitrile butadiene styrene), EVA (ethylene vinyl acetate), PS (polystyrene), TPU (thermoplastic polyurethane) and PP (polypropylene) in production according to customers' requirements.

This veteran maker also consults for customers in R&D process, providing professional advice regarding measurement methodologies, material comparison to design and layout for molding as part of its dedication to value-added partnerships.

The company's product category includes braid tubes, air hoses, green hoses, filter tubes for water filters, hold-down stripes for printing machines, garden hoses, sprinkler conduits, handbag piping and irregularly shaped rigid and flexible tubes, strips, sheaths, etc. The products are primarily used in gardens, furniture and fishery, and mostly exported to Central and South America, Europe, Africa and Oceania. This supplier works on OEM and ODM as well. (SC)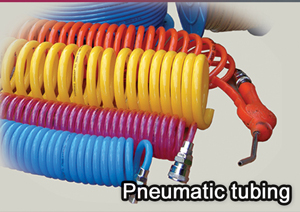 Day Tay Plastic Industry Ltd.
No. 21, Lane 2, Shaitien Rd., Sec. 2, Tatu Dist., Taichung City 432, Taiwan
Tel: 886-4-2699-8879
Fax: 886-4-2699-8874
Email: dtc8879g@hotmail.com
Website: www.daytay.com.tw