Ho Cheng Garden Tools Co., Ltd., established in 1971 in Changhua County, central Taiwan, is a veteran supplier of shears and gardening tools with a solid name in the global market.

Committed to R&D, the company has phased out production of budget-priced products and successfully moved upmarket to mid-to-high-end segments, focusing on professional users.

The hot-selling Professional Pruning Shear confirms the company's R&D capability. The tool features not just awesome exterior design, but also innovative, practical functionality. The blades are of specially developed high-carbon steel and heat treated for durability. For cutting efficiency, one blade is designed with a recess to firmly clamp twigs and help to prevent sap from remaining on the blade.

The company offers a broad line of gardening tools, including hedge shears, lopping shears, bypass pruners, bypass lopping shears, anvils, trowels, prong cultivators, transplanters, tree pruners, rakes, hoses and gardening tool kits, 90% of which going to the U.K., the U.S., Italy, France, Japan and Germany on an OEM and ODM basis. (SC)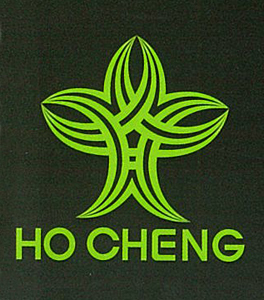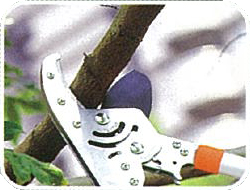 Ho Cheng Garden Tools Co., Ltd.
No. 752, Yenhai Rd., Sec. 4, Fushing Hsiang, Changhua County, Taiwan
Tel: 886-4-777-5478
Fax: 886-4-777-7478
Email: ho-cheng@ho-cheng.com.tw
Website: www.ho-cheng.com.tw