Hydraulic brake master cylinders, brake wheel cylinders, clutch master/slave cylinders
Taizhou Hongfa Auto Parts Co., Ltd. is an ISO 9001:2008-certified Chinese company specializing in developing and manufacturing high-quality and durable aftermarket (AM) replacement auto parts, including hydraulic brake master cylinders, brake wheel cylinders, clutch master cylinders, and clutch slave cylinders. The company globally markets its products with own "HFOK" and "JBS" brands.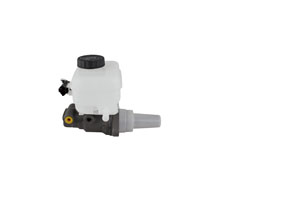 The company also offers other brake master cylinder models.
Established in 1997, the maker has enjoyed rapid business growth, and has become a major supplier. In mid-2011, Hongfa moved to a new, 13,000 square-meter factory in Yuhuan County, Taizhou City of Zhejiang Province, the largest production base of auto and motorcycle parts in southeast China. The geographic advantages of the Yuhuan County, which connects the Wenzhou Airport and Huangyan Airport to the south, Jiaojiang River and Ningbo national-level harbor to the north, have further advanced the company's competitiveness.
Hongfa's factory in Yuhuan employs about 200 people, with annual production capacity of about 300,000 sets.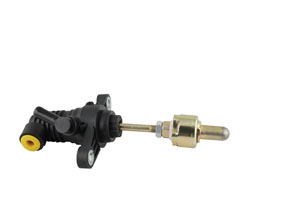 Hongfa also develops and produces clutch master cylinders.
In conjunction with continued and intensive investment in product development, Hongfa supplies hundreds of brake master / wheel and clutch master / salve cylinder models for over one thousand makes and models. Every year Hongfa develops over 100 new product models for mass production. Thanks to high quality, competitive prices and long durability, the firm's products are widely popular with customers worldwide, especially in Europe, North America, Southeast Asia, and the Middle East.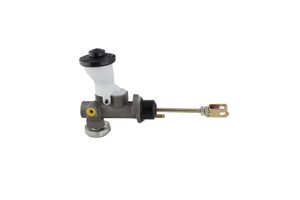 Another clutch master cylinder model by the maker.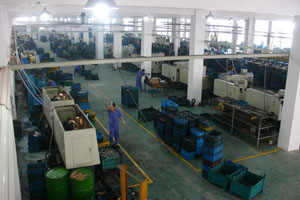 Hongfa's production line at its new factory in Yuhuan.
The firm claims to never stop introducing the most advanced manufacturing techniques, top-end equipment, and comprehensive range of testing/inspection instruments to assure top quality and durability of every item.
The maker also stresses that its "employee-oriented" management drives its high-speed growth.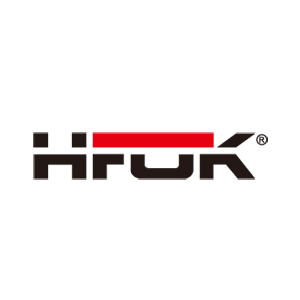 Taizhou Hongfa Auto Parts Co., Ltd.
Science and Technology Zone, Yuhuan County, Taizhou City , Zhejiang Province, China
Tel: 86-576-8755-6203
Fax: 86-576-8755-0860
E-Mail: info@hfqp.com
Website: www.hfqp.com
Contact Person: Michael Chen (Export Manager)