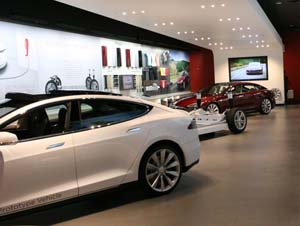 Tesla Motor's share price has risen this year to show investors' confidence.
Despite holding potential for greener life for users, new energy products as solar panel, LED lighting etc. with less carbon emissions continue to be challenged by existing counterparts in their gradual entry into global markets, often due to consumer inertia and relatively higher retail prices as well as ignorance, obstacles also tripping further popularization of new energy vehicles.
The green vehicle sector seems to be in the slow lane in certain markets. Israel's largest EV (electric vehicle) equipment company, Better Place, has just gone bankrupt, while many countries which have announced measures to boost sales of green cars are mostly disappointed at the results.
Fortunately Elon Musk, founder of Tesla Motor who shot to mega-fortune by selling PayPal, is finding his gamble, based on his passion to develop innovative technologies, paying off. The Silicon Valley maker of e-vehicles has seen its share price surge this year to show investors' confidence. In fact, Tesla Motor was given more than US$100 million in taxpayer funds by the U.S. federal government to establish a network of EV charging stations, considered a prerequisite to promote such new energy cars. President Obama has reportedly pledged to get 1 million electric cars on U.S. roads by 2015.
In China, the specialized EV maker BYD has received orders to export EVs to Israel and South America, encouraging shareholders including the Oracle of Omaha, Warren Buffett.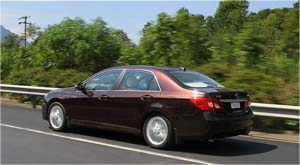 BYD receives several orders for EV export.
China's New EV Policy
With its current subsidies for energy-saving vehicles to expire September 30 this year, specifically sales tax incentives, cash-for-clunkers, car scrapping subsidies etc., China will implement new subsidies for energy-efficient vehicles in October, with higher fuel economy standards to be demanded of energy-efficient vehicles.
The Chinese government recently released the "State Council Views on Accelerating Development of Energy-saving Eco-Protection in Industry," proposing energy-saving goal exceeding 15% of average annual production value, which could by 2015 reach 4.5 trillion yuan, becoming a pivotal factor in the national economy.
The above proposal includes increasing the range of new energy vehicles for expanding public transport in Beijing, Shanghai, Guangzhou and other cities, with such vehicles to account for more than 60% of new or upgraded public transport vehicles annually. Also a pilot subsidy program will be introduced for newly bought private new energy cars, taxis and logistics vehicles.
The proposal also addresses the two main obstacles to new energy vehicle development—safety and charging facilities, specifically to accelerate implementation of energy-saving and new energy vehicle technological innovation projects, targeting to enhance battery technological innovation to solve safety, reliability and weight.
The proposal also encourages improving industrial-scale development of drive motors and core materials, electronic controls and key components, as well as accelerating improvement of support industries and charging facilities, promotion of pure electric vehicles, plug-in hybrid cars, and aerodynamically-assisted vehicles.
To promote energy-saving products, the government must prioritize fleet purchase of gasoline-powered economy, low emission vehicles of 1.8 liters or less, as well as new energy vehicles and especially pure electric vehicles.
To support the new policy, China's Ministry of Finance, National Development and Reform Commission, and Ministry of Industry and Information Technology have jointly issued the "Policy and Notification Concerning Subsidy Adjustments for the Promotion of Fuel-efficient Vehicles."
The new policy has reduced for energy-saving vehicles average 100 km fuel consumption to 6.3 from 6.9 liters, without changing the 3,000 yuan subsidy payable to buyers of fuel-efficient cars by carmaker and dealer at time of purchase.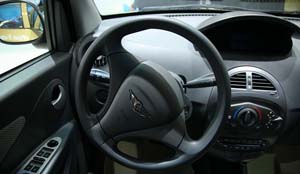 China sets higher power-efficiency standards for EV subsidies.
Policy Review
China's EV promotion policy dates back to June 1, 2010, when China's Ministry of Finance, National Development and Reform Commission, Ministry of Industry and Information Technology, with State Council approval, launched the promotion program that pays buyers of fuel-efficient vehicles a one-time 3,000 yuan subsidy. The program aims to promote energy-saving and low emission vehicles, boost advancement of energy-saving automotive technologies, and sway consumers to buy energy saving vehicles.
Official statistics show that as of the end of August 2011, China's central government had earmarked subsidies of 10.7 billion yuan to promote buying of 3.57 million energy efficient cars.
The program has worked. The number of fuel efficient passenger cars of 1.6 liters or less has risen from a pre-promotional 101 to 427. Around 53% of makes and models which are catalogued as fuel-efficient cars between June 2010 and August 2011 were 1.6-liter-or-less passenger cars, with 1.3 million of qualifying vehicles being Chinese brands, or approximately 37% of the total.
An estimated 3.57 million cars qualifying for subsidies directly generated spending of nearly 300 billion yuan, resulting in annual saving of 1.01 million tons of gasoline.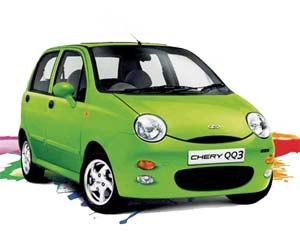 China's major EV makers will see significant reduction in available subsidies.
Policy Influence
However the stricter fuel-efficiency standard bars some models previously qualified for subsidies, also making it harder for cars to qualify as fuel-efficient vehicles. The big-three Chinese carmakers, Geely, Chery and BYD, will also lose a significant amount of available subsidies, with half of the joint-venture branded economy models to also be disqualified.
The China Association of Automobile Manufacturers (CAAM) executive vice chairman, Dong Yang, said that raising the fuel-efficiency threshold to encourage Chinese carmakers to improve energy-economy and emissions technologies has upsides as well as downsides for the market.
Yang called on the policy-makers to emulate developed countries by considering tax, fuel and subsidy adjustments in favor of small and fuel-sipping cars via-a-vis their use of parking, bridge crossings, toll way and so on, with the aim towards long-term stability without undermining tax revenue.
Most automotive experts agree that there are long-term benefits. The higher average fuel-efficiency standards is bound to motivate carmakers to invest more in research and development, hence enhance technological upgrade of China's domestic brands.
Many car dealers in China are already promoting products with the energy-saving subsidies, with industry experts expecting another boom in car sales to arrive earlier under the policy.