Argentina attracts investments in energy sector
Argentina in July announced a new policy to attract investments in the energy sector, availing companies which invest US$1 billion within five years 20% tax exemption on exports of oil or gas, on the eve of the expected announcement of a joint venture between YPF, a state-run oil company, and Chevron to develop part of the rich Vaca Muerta shale formation.
The government said the policy aims in part to regain energy sufficiency—an increasingly urgent goal, given analysts' estimates that it will have to spend US$13 billion this year and as much as US$16 billion next year on costly imports to make up for falling domestic production.
Argentina has large deposits of shale oil and gas, but its world-class geology is undermined by unstable, short-term government policies, stubbornly high inflation of about 24% and unreliable official data.
The Chevron deal has been trumpeted by the government as proof that a large international company with shale experience trusts Argentina. YPF hopes it will encourage other companies to follow suit.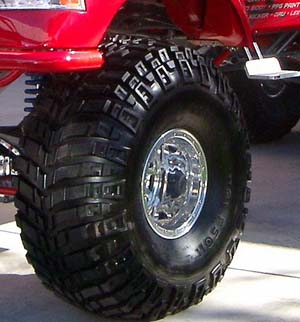 Brazil will levy a five-year anti-dumping duty on China-made tires.
Brazil to levy anti-dumping duties on China-made tires
Brazil will levy a five-year anti-dumping duty on China-made tires, according to the Ministry of Commerce, with such duty based on weight of tires and ranges from US$1.08 to US$2.17 per kilo.
According to the China Rubber Industry Association, a Brazilian anti-dumping investigation into Chinese tires started last year, focusing on 13-inch and 14-inch China-made tires for cars. In 2008 and 2009, Brazil conducted an anti-dumping investigation and levied duties on cars imported from China.
Brazil in June has also investigated other nations as South Korea, Thailand, South Africa, Russia and Japan for dumping of passenger car tires. Statistics show that Brazilian tire production in the first four months of this year increased 4% year on year, while Brazilian car production increased 17%.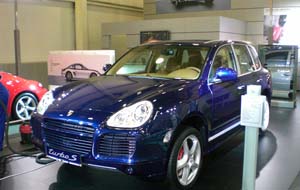 Britain proposes a fund to secure growth of the vehicle and component manufacturing sector.
Britain to offer subsidy to boost development of automobile industry
The Britain government announced in July to offer one billion pound to secure the growth and development of the vehicle and component manufacturing sector, which backs multi-billion pound investments announced over last few years by global automotive companies to boost production levels and develop new technologies and models.
The range of projects include the creation of an Advanced Propulsion Centre (APC), thousands of new motor industry apprenticeships and the development of an Automotive Investment Organization, with the APC is expected to research, develop and commercialize technologies for future vehicles.
The development of the strategy also sees the provision of finance for tooling investments in the supply chain, and a renewed commitment to encourage the UK as a lead market in the production and sale of low emission vehicles. The financial commitment is backed by 27 automotive firms, and is expected to secure at least 30,000 jobs currently linked to producing engines and create many more in the supply chain.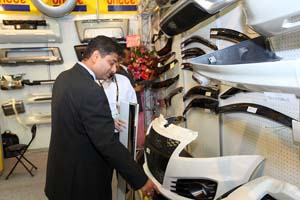 Iran agrees to source automobiles and parts from India to help payment for oil imports in rupees.
Iran to source vehicles, medicines from India
To help India settle payment for oil imports in rupees, Iran agrees to source automobiles, pharmaceuticals, and their related products from India.
The two countries agree to settle bilateral trade in rupees after it became difficult for India to route payments to Iran because of the sanctions. However, the mechanism failed to take off as the trade was heavily in favor of Iran—India exported goods worth US$3.36 billion in 2012-13 while its imports were US$ 11.6 billion—prompting New Delhi to look for more items to sell to the country.
Meanwhile, the Indian government has proposed measures to offer incentives to boost export by the automobile sector, regarded an industry with international competitiveness for India to earn foreign exchange.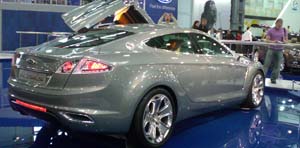 Russia offers government-backed loans to help revive auto sales.
Russia subsidizes car buyers
Russia again offers government-backed loans to help auto sales, a move aimed to revive the car market where sales dropped during the first half of this year, with new subsidies announced in July to drive demand for credit.
VTB Group, the nation's second-biggest bank estimated that car loans will increase 13% this year amid government. Banks are counting on a resumption of state incentives to revive auto sales, which slumped for the fourth straight month in June, amid the slowest economic growth since 2009.
The incentive program allows banks to provide subsidized loans for cars priced as high as 700,000 rubles (US$21,200) until the end of 2014, according to the Ministry of Industry. In Russia car loans are more profitable than corporate lending, with a net margin of as much as 18%.
"The government is trying to boost demand for automobiles and producers," said Rinat Kirdan, head of fixed-income research at Aton in Moscow. "It will help in the short term, but as soon as the subsidies end, the market may decline."
Russia began assistance for the automotive industry in 2010, with a rebate program to encourage Russians to buy domestically-made cars to replace old models. Sales of new cars and light vehicles rose 30% in 2010, 39% in the following year and 11% in 2012, according to the Association of European Business.
South Korea to raise minimum fuel efficiency
The South Korean government is moving to further toughen minimum fuel efficiency standards for automobiles, to cut the country's energy consumption and also reduce greenhouse gas emissions. The government apparently believes tougher minimum fuel efficiency standards will lead to the development of hybrid or clean-energy cars, such as electric and fuel cell vehicles.
According to the Ministry of Trade, Industry and Energy, the country is moving to raise the minimum fuel efficiency requirement of passenger cars to 20 kilometers per liter (km/l) from 2020.
Currently, the country has no minimum requirements, though it is set to begin enforcing a 17 km/l requirement from 2015. Automakers that fail to meet the minimum requirement can be subject to a fine. The move to further toughen the country's minimum fuel efficiency standards follows similar plans by most advanced nations.
"The proposed minimum requirement was set after considering the global trend and the country's development capacity," the officials said. South Korea is currently working to cut its greenhouse gas emissions by 30% from its business-as-usual level in 2020.
Spain may continue subsidizing car buyers
Spain's government is considering extending a car-buying subsidy program introduced last year to stimulate a flagging market hit by recession and a September tax hike, said Energy, Industry and Tourism Minister Jose Maria Soria, who added that the plan in place has been a success and the government is studying extending it. But first we will need to find the necessary resources.
In Spain, new car registrations fell 13% to 699,589 last year, the lowest since industry association Anfac began keeping records in 1989.
The government's new-car subsidy scheme introduced on Oct. 1 last year helped slow the slide in car sales after a hike in value-added tax on Sept. 1, however, new-car registrations in December dropped 23%, after a 20% fall in November. The total European market fell 16% in December.
Tainan continues to promote EV application
Tainan in southern Taiwan is one of the cities most actively trying to build itself into a smart electric car hub. Tapping its merit of being Taiwan's biggest auto parts production base, Tainan plans the future development of electric vehicles by setting as example the two priority administrative municipalities Yonghua and Minjr, where smart electric vehicles are used to develop tourism.
The target is the completion of 201 charging stations, with the first phase being completion of 46 before the end of August and 110 by the end of the year.
Tainan City deputy mayor, Charles Lin, said that within the next two years there will be 200 electric vehicles running in Tainan, with official fleet cars accounting for 75 of the total, and 125 privately rented.
Future demand will increase gradually. The role of government is to drive the program by using its own vehicles, and then target tourism, specifically the Taijiang National Park, the Siraya National Scenic Area, and the Southwest Coast National Scenic Area.
As to the smart technology's added value, Lin stressed that in future smart guidance function set-top boxes will be developed, with a control center compiling vehicle and traffic information, charging device information, as well as travel information and other value-added services to inform drivers of vehicle's remaining power, nearest charging station, and providing a reservation function.
Ukrain to levy eco-tax on recycling imported vehicles
Ukraine President Viktor Yanukovych in August signed a law on introduction of the ecological tax for recycling of imported vehicles, with the tax calculated based on the basic rates and adjusting factors depending on engine size, age of vehicle.
The basic tax rate for cars is UAH 5,500, and for other vehicles (buses, trucks, commercial vehicles or special automobiles) UAH 11,000. At the same time, domestic producers are exempt under the guarantee to create recycling capacities.
The European Union, however, warned Ukraine that its policy restricting imports of old vehicles may seriously undermine bilateral trade and should be lifted. "Ukraine's decision to introduce the measure seriously impacts our bilateral economic relationship," the EU Delegation's office in Kiev said.
The EU exports about 250 million euros of vehicles annually to Ukraine and the measures may undermine such trade. "The introduction of the car utilization fee will hit EU car exporters more heavily than anything else, because the EU makes up the lion's share of Ukrainian car imports.