Automotive electrical parts, ignition parts, switches, door lock actuators, etc.
The TS16949- and ISO 14001-approved Fair Sun Industrial Co., Ltd. is a leading manufacturer of automotive electrical and ignition parts. Thanks to its outstanding capability, the firm supplies high-quality products to customers in both the aftermarket (AM) and original equipment (OE) businesses.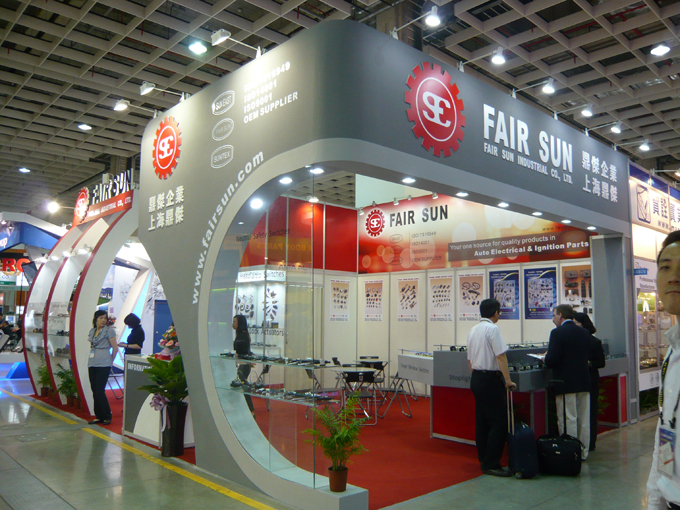 Headquartered in Taiwan and with production bases in China as well, Fair Sun supplies a wide range of products: turn-signal switches, headlight switches, door lock actuators, ignition switches, clock springs, power window switches, mirror switches, driver information control switches, heated seat switches, stoplight switches, neutral safety switches, wheel position sensor, oil-pressure switches, push-pull switches, toggle switches, starter switches, wiper switches, starter solenoids, and automotive bulbs, along with other auto electrical parts.
Fair Sun started out by supplying AM auto parts, but was decided to explore the OE segment after becoming part of GM's supply chain in 2003. It took the company less than a year to obtain all required certifications from GM, reflecting world-caliber manufacturing skills and factory layout.
Fair Sun says that it accumulated enough experience working with international automakers to build up strong product-development and manufacturing capabilities. The firm welcomes OEM/ODM orders, and is confident of supplying products and services that satisfy the needs of customers worldwide.
The manufacturer operates factories in both Taiwan and China, turning out auto electrical parts and ignition modules for leading automakers on an OE and OES basis.
Automakers in North America have contributed greatly to the growth of the company's OE and OES business over the past few years, and Fair Sun managers say that orders for AM parts from the Germany and Turkey have also rebounded (with, however, a stronger emphasis on price).
The company is a prominent example of Taiwan's continuing competitive edge in auto parts made of higher-end materials for customers who are looking for reliable quality. (QL)
Fair Sun Industrial Co., Ltd.
1st Fl., No. 62, Beining Rd., Taipei, Taiwan 105
Tel: 886-2-2570-0236, 2570-0217, 2570-0298
Fax: 886-2-2570-0317, 2570-0327
E-Mail: fairsun@seed.net.tw, suneast@seed.net.tw
Website: www.fairsun.com