Rocker arms, valve lifters, rocker shafts, cam shafts, tappets, filters, fuel pumps, water pumps, oil pumps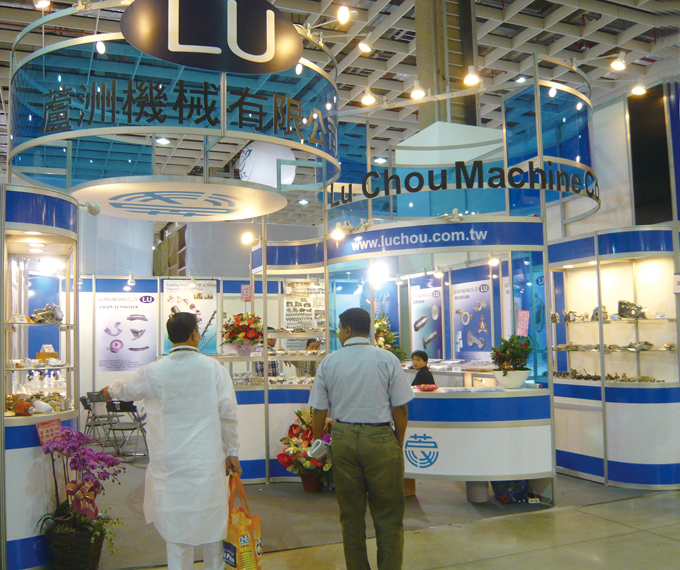 Thanks to long-term devotion to the business, the ISO 9002-certified Lu Chou Machinery Works has grown into Taiwan's largest supplier of rocker arms, valve lifters, and cam shafts for the global automotive aftermarket.
With constant investment in product development and smooth business growth, Lu Chou supplies approximately 2,000 engine items for many popular Japanese, American, and European makes and models. The company is also one of the world's most comprehensive suppliers of parts for Japanese makes and models.
Backed by strong manufacturing and computer numeric control (CNC) processing capability, as well as expertise, the company has successfully diversified product line, including tappets, fuel pumps, water pumps, oil pumps, chambers, push rods, and transmission parts.
The firm globally markets high-quality, high-precision products under the "LUCHOU" and "LU" brands, which are the first choice of best cost/performance (C/P)-value items amid global buyers.
Lu Chou claims to be busy diversifying product lines, upgrading quality level, and expanding production capacity to meet rapidly increasing demand from global buyers.
Having moved into a new plant in northern Taiwan five years ago, the company now plans to install five additional CNC machining centers this year to boost capacity by about 50% to meet burgeoning demand. Ever since its establishment, the company has achieved annual sales growth of 30%, even amid years of global recession.
Lu Chou's success is due partly to diversification of product line to include especially, oil pumps, fuel pumps, filter housings, water pumps, crankshafts, connecting-rod bolts, and special mechanical parts, as well as belt-tensioners.
The company has established a sound central-satellite plant system, in which it keeps final-stage precision processing, assembly, and quality control in-house, enabling highly flexible production and efficient development. Lu Chou's products are popular in Southeast Asia, where Japanese cars dominate, as well as in Europe and the U.S.
Like many successful counterparts in the aftermarket auto-parts business, Lu Chou keeps a sufficient inventory of finished and semi-finished products to achieve quick delivery.
Lu Chou Machinery Works
No. 7, Gong 9th Rd., Linkou Dist., New Taipei City, Taiwan 244
Tel: 886-2-2602-0085
Fax: 886-2-2602-2102
E-Mail: myluchou@yahoo.com.tw
Website: www.luchou.com.tw