Automotive timing kits, timing chains, chain guides, belt and chain tensioners, idlers etc.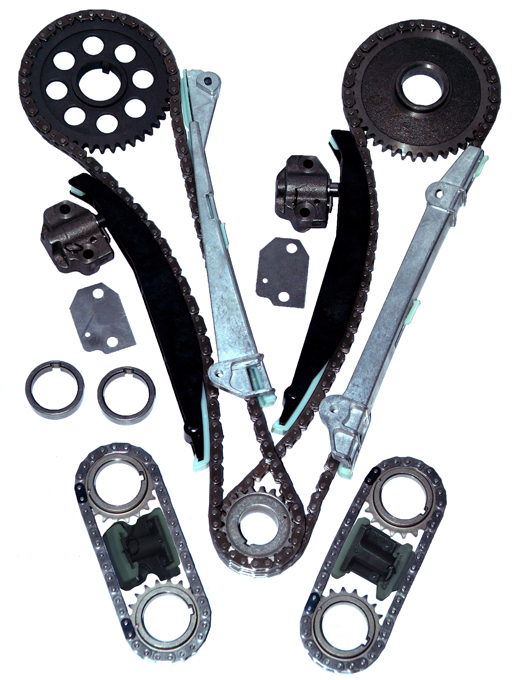 Established in 2011, XYT Co., Ltd. is a young trading company set up by people experienced in the auto-parts business, supplying quality-approved engine parts and accessories for European, American, South Korean and Japanese makes and models.
The firm specializes in engine timing parts (such as timing kits, timing chains, chain guides, belt and chain tensioners, idlers etc.) and other auto parts (fasteners).
XYT stresses that engine is the heart of a vehicle, and so insists on supplying only Made-in-Taiwan, high-quality and -reliability items to global customers to achieve mutual profitability. The firm closely cooperates with many contractors of parts in Taiwan, jointly developing items in conjunction with global automakers who launch new makes and models.
With solid partnership with local suppliers, as well as long-term know-how and expertise in auto parts, XYT claims to offer stable-quality, reasonably-priced products, as well as prompt delivery and satisfactory pre- and after-sales services to global customers. XYT also stresses that its small-batch, large-variety business model is perfect for the global automotive aftermarket.
XYT supplies over 1,000 kinds of products for almost all popular makes and models. It also works hard to upgrade global competitiveness and keep high inventory of popular items to achieve prompt delivery.
To cope with fierce competition especially when customers value not only product quality but service, XYT claims to build business on integrity, optimal service, and mutual benefit for sustainability.
XYT Co., Ltd.
No.82, Aly.105, Lane 514, Zhongzheng Rd., Xinzhuang Dist., New Taipei City 242 Taiwan
Tel: 886-2-29036802
Fax: 886-2-22093973
Website: www.cens.com/xyt
E-mail: tina.lee@xytcoltd.com