Tesla Motors Inc. based in Silicon Valley of the United States has been headlined for succeeding in building the premium Model S electric car, albeit leaving many behind-the-scenes suppliers in its shadow, with some 12% of key parts and systems of the upmarket EV made in Taiwan.

Thanks to its core advantage in small-batch, large-variety design and production capability, Taiwan has been a strong technical partner to Tesla, notes Automotive Research & Testing Center (ARTC), a transportation vehicle R&D and testing hub on the island. Tesla began cooperating with several suppliers in Taiwan many years ago for its previous Roadster, although incorporating much less core technologies and parts provided by companies in Taiwan.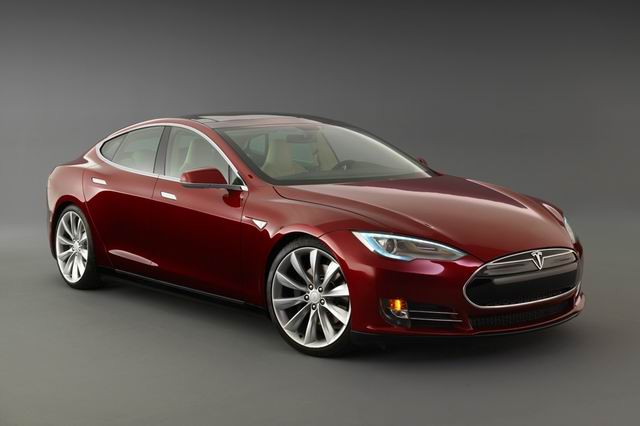 The pure-electric Tesla Model S.
Fukuta Elec. & Mach. Co., Ltd. is the only Taiwanese supplier of the motor on the Model S featuring high-conductivity die-cast copper rotor for higher efficiency, lower power consumption, compact size and lighter weight. Chroma ATE Inc., developer and maker of electronic testing and inspection instruments, once supplied the power inverter to Tesla's Roadster and now offers test equipment for EV propulsion systems to the customer. BizLink Technology, Inc. delivers wire harnesses and battery cables to Tesla models.
Gongin Precision Ind. Co., Ltd., Sixxon Precision Machinery Co., Ltd. and Cando Corp. supply precision machined parts for Tesla; while Hota Industrial Manufacturing Co., Ltd., an original equipment (OE) transmission gear supplier to international automakers, is the sole supplier of gearbox key-parts to the Model S. Kaori Heat Treatment Co., Ltd. supplies motor brazing processing for Tesla. TPK Holding Co., Ltd. provides 17-inch touch-panels to Tesla models' center consoles.
Growth
ARTC points out that Tesla is a rapidly rising EV maker in the U.S., also a newcomer aiming to first push premium EVs, then middle- and lower-end models for gradually expanding market share.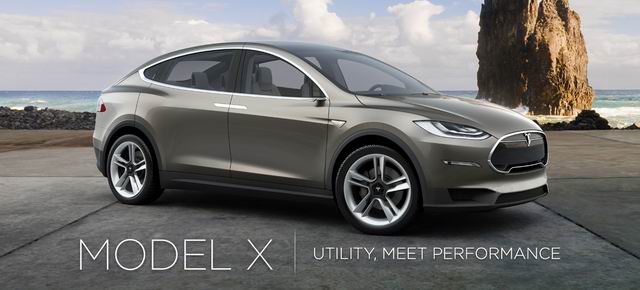 Tesla is scheduled to push the Model X in 2014.
Independent testing by the National Highway Traffic Safety Administration (NHTSA) has awarded the Tesla Model S a 5-star safety rating, not just overall, but in every subcategory without exception. Approximately 1% of all cars tested by the federal government achieve 5 stars across the board. NHTSA does not publish a star rating above 5, however safety levels better than 5 stars are captured in the overall Vehicle Safety Score (VSS) provided to manufacturers, where the Model S achieved a new combined record of 5.4 stars.
In 2008, Tesla unveiled its first electric Roadster, with range up to 245 miles that immediately won attention from global consumers, but the US$100,000 two-seater did not achieve high sales volume.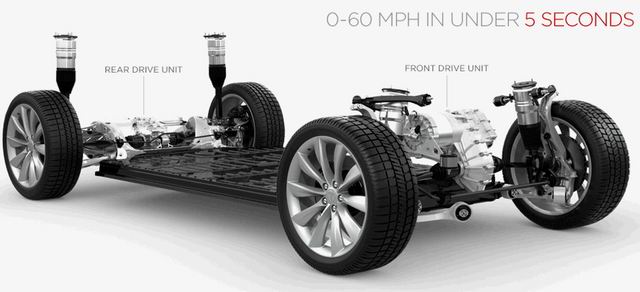 Taiwan is expected to supply more Tesla parts in future.
Tesla launched its second product, the Model S sedan, in 2012 for US$69,900, which achieved much stronger market response than the Roadster. In 2014, the company plans to launch the Model X priced for even less, with CEO Elon Musk having announced that in 2016 another new model priced at only US$35,000 will be launched.
Tesla & Taiwan
Tesla's emerging success as EV maker has also put Taiwan's parts contractors on the global EV map. ARTC is very confident that the synergy created between Tesla and the Taiwanese suppliers will attract more international EV makers looking for quality, competitively-priced parts to the island.