New car sales in Taiwan increased 35.8% month-on-month (MoM) and 31.6% year-on-year (YoY) in September to 28,941 units, according to statistics compiled by the Ministry of Transportation and Communications (MOTC), with the rise having narrowed the first-three-quarter YoY sales-volume drop to less than 1%.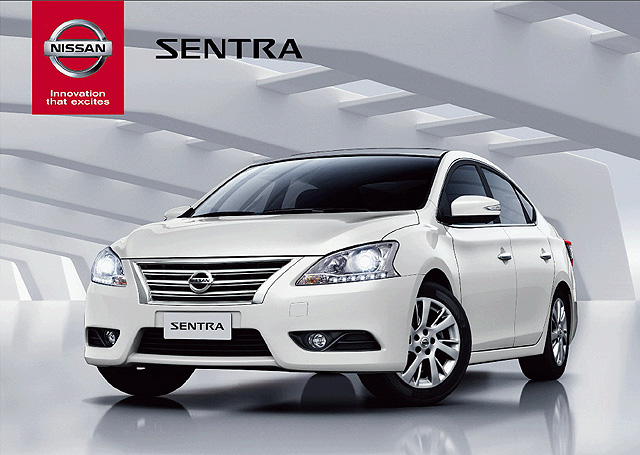 New-car sales in Taiwan soared about 32% YoY in September.
In September, Hotai Motor Co. Ltd., distributor of Toyota and Lexus and the major dealer in Taiwan for more than 10 years, saw its market share fall to under-30%, the first time since the second quarter, due mainly to inventory clearance in the previous few months of its old-version Toyota Altis sedans. Another major carmaker China Motor Corp. (CMC), which locally assembles and sells Mitsubishi, yielded its No. 3 position to Yulon Nissan Motor Co., distributor of Nissan and Infiniti, in the month due to a lull before it announced the new Mitsubishi Colt Plus sub-compact sedan.
Thanks to smooth sales of its imported sport utility vehicle (SUV) Rogue and crossover Juke, Yulon Nissan jumped to the No. 2 by winning a 12% market share; while its sales are expected to rise after announcing the new Nissan Super Sentra medium sedan in October.
Sales of Honda Taiwan Motor Co. and Ford Lio Ho Motor Co. increased 98.3% and 106% YoY, respectively, giving the two automakers the highest YoY growth rates among all counterparts. Industry sources say that the high growth rates are attributable to lower comparison base last year and the new-car effect (Ford Lio Ho pushed the new Kuga SUV and Focus sedan).
In the first nine months, cumulative new-car sales dropped 0.7% YoY to about 273,000 units. In conjunction with most Japanese brands to push new models in October to attract delayed purchases, the industry is optimistic about an annual volume growth this year.
In response to the increased sales, reports the Automotive Research & Testing Center (ARTC), September this year was a transitional period between inventory clearance of old-version models and new-model announcements by most automakers. However, smooth sales of imported cars, which increased by more than 40% to over 9,600 units in September, greatly helped the overall market growth. During the period, Hotai sold 1,668 imported Toyotas, including 1,318 RAV4 SUVs; while German brands Mercedes-Benz (1,453) and BMW (1,312) also scored eye-catching sales.
The automotive center says that several heavyweight locally assembled models announced in the fourth quarter, including the Toyota All New Altis, Nissan Super Sentra, and Mitsubishi Colt Plus 3, will bring up new-car sales volume in the final quarter and even pull up the 2013 market to outstrip last year's.
New-PTW Sales Hit Year-high in Sept.
In September, sales of new PTWs increased 40% MoM and 6.3% YoY to 82,050 units, a record monthly high in 2013, ending the MoM drop in August and turning the overall PTW market back to a growing trend.
In the first nine months, some 525,709 new PTWs were licensed in Taiwan, up 8.25% YoY. Though new-PTW sales are expected to gradually decline in conjunction with cooling weather, industry sources said that the overall market has confirmed an annual growth this year.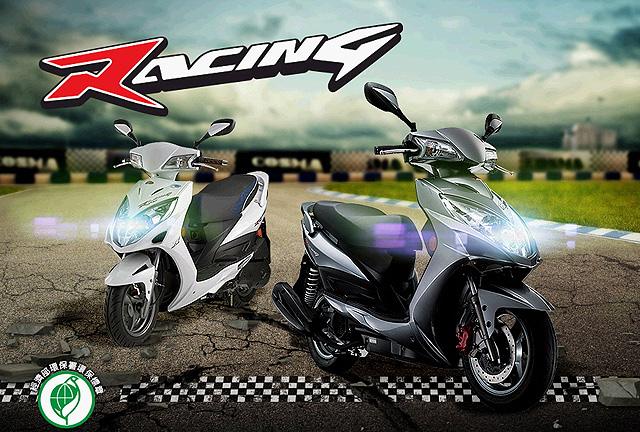 Sales of new PTWs hit year-high record in September.
ARTC say that the clear PTW sales growth in September can be attributed to the strong sales of "yellow license plate" PTW models (between 251cc and 550cc) and the strong back-to-school purchases. The center explains that after the government lifted its ban on yellow-plate PTWs running on express ways, sales of 251cc-550cc scooters have been showing rapid growth. Several vendors have pushed models in this displacement range, including Kwang Yang Motor Co., Ltd. (KYMCO brand), Yamaha Motor Taiwan Co. (Yamaha), Aeon Motor Co., Ltd. (Aeon) and Sanyang Industry Co., Ltd. (SYM).
Statistics compiled by the MOTC showed that some 11, 200 PTWs bigger than 150cc were licensed in September, up more than 30% YoY and accounting for 13.7% of the overall new PTW sales. Increase in the segment was attributed to mainly yellow-plate scooters, and is expected to continue with the increasing number of yellow-plate PTWs sold.
Recovering New-car Sales in Europe
In September, demand for new cars in the EU (27) was up 5.4%, amounting to 1,159,066 units, from the record low volumes registered in September 2012 since ACEA (European Automobile Manufacturers' Association) recorded new registrations in the EU27 in 2003. The month counted on average one more working day across the EU this year, compared to the last, ARTC says. Except Austria (-6.6%), Germany (-1.2%), Italy (-2.9%) and Netherlands (-1.4%), the rest 13 nations in Western Europe saw YoY sales increase in the month.
Some 247,199 new cars were licensed in Germany in September (down 1.2% YoY), compared to 403,136 in the U.K. (up 12.1%) and 142,211 in France (up 3.4%).
From January to September, EU 27's new-car registrations declined by 3.9% YoY, with a total of 9,000,629 vehicles. The U.K. was the only significant market to record an increase (+10.8%). Downturn prevailed across other major markets, ranging from -1.6% in Spain to -6.0% in Germany, -8.3% in Italy and -8.5% in France, leading to an overall 3.9% contraction in the EU27, compared to the first nine months of 2012.
From January to August, new commercial vehicle registrations decreased by 5.5% YoY in the EU27. The UK was the only market to post growth (+6.7%), while Spain (-0.5%), France (-7.6%), Germany (-8.2%) and Italy (-18.5%) all saw their markets contract.
In the first nine months, EU27's new-car sales saw YoY increases only in April, July and September with growth rates of 1.9%, 4% and 5.3%. ARTC says that the high growth in EU27 is showing a recovering sign in the market, and a strong replacement demand is foreseeable if nations in the region overcome different negative economic factors.
EV Subsidies in China
Worsening air pollution in China has driven the Chinese central government to extend its subsidies to energy-efficient cars that expired on September 30. From October 1, each purchase of an energy-efficient car under 1,600cc is eligible for 3,000 renminbi (RMB, or Chinese yuan) in subsidies.
The Chinese central government promulgated a subsidizing program to energy-efficient cars in May 2012, budgeting 6 billion RMB to encourage purchases of under-1.6L energy-efficient cars, aiming to combat worsening air pollution in China, including dust storms that raise particulate matter up to 1,00, compared to the normal 2.5.
ARTC points out that the extended subsidizing program has driven sales of subsidy-qualified cars in China in September to push overall market growth. In the first nine months, new-car sales in China grew by 12.7% YoY to reach 15.88 million units.
Tesla Model S in Norway
Tesla Motor Inc., an American maker of premium electric cars, has drawn intense attention globally with the hot sales of its Model S, which in the U.S. sold even better than the German Mercedes-Benz, BMW, and Audi in the first half of 2013. In August Tesla announced plans to enter the Chinese market by setting up its first showroom in Beijing; while in September, the Model S has immediately become the best-selling EV in Norway.
A total of 616 units of Model S were sold in Norway in September, accounting for 5.1% of total new-car sales in the nation. Nissan leaf was the No. 5 best-selling cars in the nation in the first nine months, accounting for about 3% of the overall market. It's estimated that some 14,500 EVs are running in Norway now.
Industry sources say that the Norwegian government provides license fee exemption and the 25% value-added tax on EVs, equal to dozens of thousands U.S. dollars. In addition, EVs on the public-bus lanes evade traffic jams.
Norway's highest gasoline prices in Europe, about 15.26 Norwegian Krone (NOK) or US$2.6 each liter, also drives EV popularity.
ARTC says that currently EV sales rate in Norway is the highest globally. Until the end of September 2013, some 4,591 pure electric cars have been sold, accounting 3.4% of the overall new-car sales in the market, with the growth continuing. The nation's incentives to promote EV adoption, such as the tax exemption, special driving lanes etc., ARTC says, should be emulated by other nations.