The Industrial Economics & Knowledge Center under the government-sponsored Industry & Technology Intelligence Services program (IEK-ITIS) recently published statistics on transportation vehicle industry production in Taiwan for the third quarter of 2013. The data covered assembled vehicles, auto parts, powered two-wheelers (PTWs), and electric vehicles (EVs), including locally-produced Toyota Camry hybrids and electric scooters.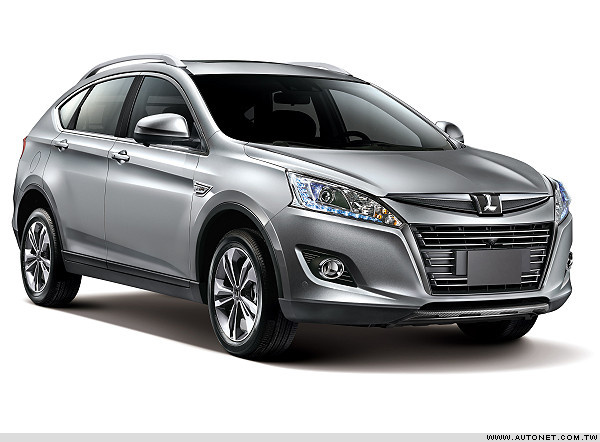 The introduction of new car models in the fourth quarter is expected to push sales in Taiwan`s automobile market higher after a lackluster first three quarters.
During the period, sales of assembled cars and EVs both decreased from the previous quarter and on a year-on-year (YoY) basis. In the same period, production of auto parts and PTWs increased.
Assembled Vehicles
The lower sales figures are attributed to the suspension of incentive programs by most automakers and vendors, consumer purchase delays due to the Ghost Month (which is concerned as an inauspicious period for making major purchase decisions), and annual production-line maintenance schedules at automaker plants. Falling segments of the market included mid-sized and compact passenger cars, large passenger cars, light trucks, passenger and commercial vehicles, and heavy-duty trucks/buses. Assembled vehicle production in Taiwan fell to NT$45.67 billion (US$1.5 billion), down 2.5% quarter-on-quarter (QoQ) and 0.3% YoY.
Auto Parts
In the auto parts sector, the third quarter marks the start of the peak demand season that typically gathers force in the fourth-quarter. Increased overseas demand for auto lamps, plastic body parts, transmission gears and other components pushed up auto part production by 1.7% QoQ, though the YoY figure fell 1.6% YoY to NT$48.54 billion (US$1.62 billion). Increasing demand from China after the Economic Cooperation Framework Agreement ECFA, which lowers tariffs on auto-parts traded between Taiwan and China, as well as increased exports to Hong Kong, Indonesia, Association of Southeast Asian Nations (ASEAN) markets offset declining auto-parts exports to Europe in the third quarter.
PTWs
Sales of new PTWs in Taiwan began to pick up in July, thanks mainly to back-to-school and younger worker demand, as well as the strong sales of 251cc and 550cc PTWs that are now allowed to run on expressways in Taiwan. Domestic PTW production value in the third quarter increased 7.6% QoQ and 5.5 3.4% YoY, to about NT$13.74 billion (US$458 million), relative to the second quarter's NT$12.76 billion, or US$425.3 million.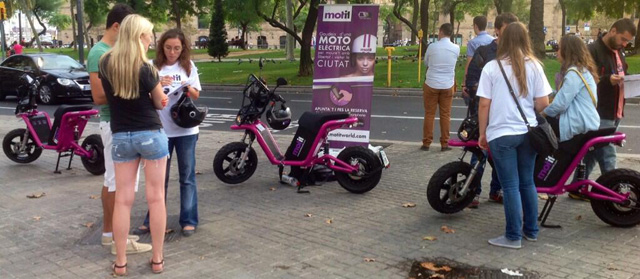 The MOTIT sharing program in Barcelona, Spain, is expected to open a new door for greater e-scooter penetration.
EVs
Following the new-car honeymoon period, sales of locally produced Toyota Camry hybrid cars cooled in the third quarter, leading to total sales revenue of NT$1.13 billion (US$37.7 million). On the other hand, sales of electric scooters remained low, decreasing about 3% QoQ, despite subsidies from the government. In the third quarter, EV production in Taiwan, including the locally assembled Toyota Camry hybrids and electric scooters, totaled NT$1.28 billion (US$42.7 million), down 26.4% QoQ and a 61.2% YoY decrease.
Value of Transportation Vehicle Production in Taiwan
Unit: NT$ billion
Q212 Q312 Q412 Q113 Q213 Q313 QoQ (%) YoY
(%) 2010 2011 2012 2013(f)
Assembled
Vehicles 47.2 45.8 48.5 44.2 46.9 45.7 -2.5 -0.3 165.5 187.3 186.3 186.7
Auto Parts 47.1 49.4 51.2 50.2 47.7 48.5 1.7 -1.6 175.9 185.4
196.6 197.7
PTWs 11.7 13.0 10.1 10.7 12.8 13.7 7.6 5.5 41.8 46.3
45.3 47.9
Auto & PTW 106.2 108.2 109.8 105.1 107.3 108 0.6 -0.2 -- 419.0 428.2 432.3
EV 3.4 3.3 2.1 1.26 1.75 1.28 -26.4 -61.2 0.306 0.627 10.9 5.6
Source: IEK-ITIS, Nov. 2013
Major Industrial Events in Q3
1. Taiwan's government launched the fifth-stage emission standard for automobiles and PTWs on October 1, 2013, requiring all automakers to stop locally producing fourth-stage vehicles. The new standards are equivalent to the Euro 5 requirements.
The fifth-stage emission standards require CO emissions of less than 1.0g/km and THC emissions of less than 0.1g/km. The levels are the same as the fourth-stage standards, but the figures must be met after a duration test of 160,000km, compared to 80,000 in the previous version. The new standard also requires NOx emission to be under 60mg/km (compared to 80 mg/km in the fourth stage) and particulate matter (PM) under 5mg/km. In conjunction with the demonstration of vehicle products meeting the fifth-stage emission standard, local industry experts say, the automobile assembly technique and product quality will be upgraded to the same level as counterparts in the European Union (EU).
2. Several Taiwanese makers of electric motors have been participating in a Filipino government tender to replace 3,000 aging motorized tricycles: the most common taxi vehicles in the nation, with electric tricycles. To address the problem of pollution in the Philippines, the Asian Development Bank (ADB) resolved to provide a US$300 million loan towards a project that will replace 100,000 gasoline-burning tricycles in the Philippines with electric tricycles, or E-Trikes.
In addition to its US$300 million loan, ADB also administered another US$105 million loan grant from the Clean Technology Fund for other Philippine environmental-focused projects. The Government of the Philippines is providing US$99 million counterpart funding for the project. The five-year project kicked off in mid-2012, with an estimated completion date of December 2017. The Filipino government decided to carry out three tenders for the E-Trike replacement, attracting many bidders from China, Taiwan and Japan.
About 3.5 million gas-fueled motorcycles and tricycles are currently operating in the Philippines, typically serving as short-distance taxis. The new E-Trikes, which run on an electric motor and rechargeable lithium-ion battery, will be introduced to Metro Manila and other urban centers across the Philippines under a lease-to-own arrangement. Replacing 100,000 gasoline-powered trikes will enable the Philippine government to save more than US$100 million a year in avoided fuel imports, while decreasing annual CO2 emissions by about 260,000 tons.
3. In September, sales of new PTWs increased 40% MoM and 6.3% YoY to 82,050 units, a record monthly high in 2013, ending the MoM drop in August and returning the PTW market to a growth trend.
In the first nine months, some 525,709 new PTWs were licensed in Taiwan, up 8.25% YoY. Though new-PTW sales are expected to fall as the weather cools, industry sources expect the market to grow this year. They say that the up-tick in PTW sales in September can be attributed to the strong sales of "yellow license plate" PTW models (between 251cc and 550cc) and the strong back-to-school purchases. The IEK-ITIS said that sales of 251cc-550cc scooters have growing strongly since the government began allowing yellow-plate PTWs to run on expressways. Several vendors have introduced models in this displacement range, including Kwang Yang Motor Co., Ltd. (KYMCO brand), Yamaha Motor Taiwan Co. (Yamaha), Aeon Motor Co., Ltd. (Aeon) and Sanyang Industry Co., Ltd. (SYM).
Statistics compiled by the Ministry of Transportation and Communications (MOTC) showed that some 11,200 PTWs 150-plus cc were licensed in September, up more than 30% YoY and accounting for 13.7% of the overall new PTW sales. Increases in the segment were attributed mainly to sales of yellow-plate scooters.
4. In the third quarter, the Spanish city of Barcelona kicked off an e-scooter sharing plan, called MOTIT, with a trial run that includes 50 all-electric scooters.
Under the plan, e-scooters can be reserved online or via a smartphone and picked up and returned to any destination desired. The e-scooter can be rented by time or distance and has a navigator to guide drivers to their destination.
The locally-produced e-scooter can reach a top speed of 65 km/h (40 mph), has a range of 40km to 60 km, and includes an on-board screen for navigation. The plan is to expand the program to 500 scooters by mid-2014. Users have the option to pay for a single trip or buy monthly and tourist packages. The first step is to download the free Motit app from the App Store or Google Play in order to book the point-to-point service. Users must be at least 21 years of age and have a car or 125cc motorcycle license.
Going Green, the company behind the project, has tried to keep the cost of the scheme relatively low. Local people who use the service frequently have access to priority (0.45 euro/km, US$0.59/h) and standard reservations (0.55 euro/km, US$0.73/h). If they opt for the hourly rate it costs €4/h ($5.27/h) and €5/h ($6.59/h), respectively, while tourists pay 6 euro/h (US$7.91/h) for an hour-long ride. The e-scooters are approved to carry a passenger and in order to ensure a safe ride, MOTIT provides helmets. Insurance is also included, but the user is responsible for the first 50-euro (US$65.89) of damages.
With the first e-scooter sharing business model on the way, IEK-ITIS urges Taiwanese companies in the e-scooter sector to step up development of solutions, devices, software and vehicles.
5. A group of parts and system suppliers in Taiwan has successfully tapped into the supply chain of Tesla Motors Inc., an American maker of premium pure electric cars. Tesla reported strong sales results for its new Model S electric car and became profitable for the first time this year. Most industry analysts attribute the company's success to its correct product positioning and reputation for quality.
These Taiwanese companies now provide key vehicle parts and electric vehicle supply equipment (EVSE) to Tesla, as well as other assembled-EV makers such as BYD. Taiwanese parts and system makers should have many lucrative business opportunities in the rising EV market, IEK-ITIS says. The EV segment is highly linked to sectors in which Taiwan has strong international competitiveness, such as traditional auto-parts, motors, batteries, semiconductors, and information and communication technology (ICT). The fledging EV market is providing numerous opportunities for companies in Taiwan. Experts in the research program hope local companies can further develop their collective strength in the EV segment, as well link with counterparts in China to leverage a cross-strait synergies.
6. In the first three quarters, new-car registrations in the EU27 area declined by 3.9% YoY to 9,000,629 vehicles. The U.K. was the only significant market to record an increase (+10.8%), while downturns prevailed across other major markets. From January to August, new commercial vehicle registrations decreased by 5.5% YoY in the EU27. The UK was the only market to post growth (+6.7%).
In the first nine months, new-car sales in the EU27 saw YoY increases only in April, July and September with growth rates of 1.9%, 4% and 5.3%, respectively. Industry experts say that the increasingly higher growth rates in the EU27 area indicate a possible recovery in the market. A strong replacement demand is foreseeable if nations in the region overcome economic headwinds.
Outlooks
The fourth quarter is traditionally a peak season for auto sales and new model debuts. The IEK-ITIS forecasts that assembled-vehicle production value in Taiwan will grow 9.4% QoQ in the fourth quarter to about NT$49.97 billion (US$1.67 billion). Most major auto brands rolled out new models in the early part of the fourth quarter. The new models are expected to stimulate sales in the first three quarters, leading to a par or slight volume growth in automobile sales in 2013. Production of assembled cars in 2013 is forecast to increase by 0.2% to about NT$186.71 billion (US$6.22 billion).
Production of auto parts in Taiwan in the fourth quarter this year is expected to grow about 5.5% QoQ to about NT$51.23 billion (US$1.71 billion), with the whole-year production anticipated to expand by about 0.6% YoY to about NT$197.68 billion (US$6.59 billion). Slowing growth of new-car sales in China, an unfavorable business climate in Europe, and appreciation of the Japanese Yen could drag on auto-part exports from Taiwan, but demand for aftermarket (AM) replacement parts is expected to remain steady due to seasonal demand in the U.S. and ASEAN.
Due to the seasonality factors, PTW production is forecast to decline by about 22.5% QoQ in the fourth-quarter, but increase by 5.7% YoY to about NT$10.65 billion (US$355 million) as domestic purchase willingness recovers. New PTW sales in Taiwan in 2013 are expected to grow by 10% to about 700,000 units, while assembled PTW exports are estimated to remain flat or drop due to unfavorable business climate in Europe (new PTWs sales in the region have been falling for more than three years in a row), Taiwan's major PTW export market.
Sales of the locally assembled Camry hybrid cars are expected to rise slightly in the fourth quarter, as auto vendors to push incentives. Sales of e-scooters in Taiwan are expected to drop in the same period, due to seasonality. Overall EV production value in Taiwan in the fourth quarter is estimated to maintain at the same level as in third quarter, at about NT$1.29 billion (US$43 million). Due to consumer worries about the performance and practicality of EVs, including both plug-in hybrid electric vehicle (PHEV) and battery electric vehicle (BEV) makes, the number of potential buyers is expected to hover at a low level until. EV production in Taiwan is forecast to drop 48.8% in 2013 to only about NT$5.58 billion (US$186 million). (Nov. 2013)