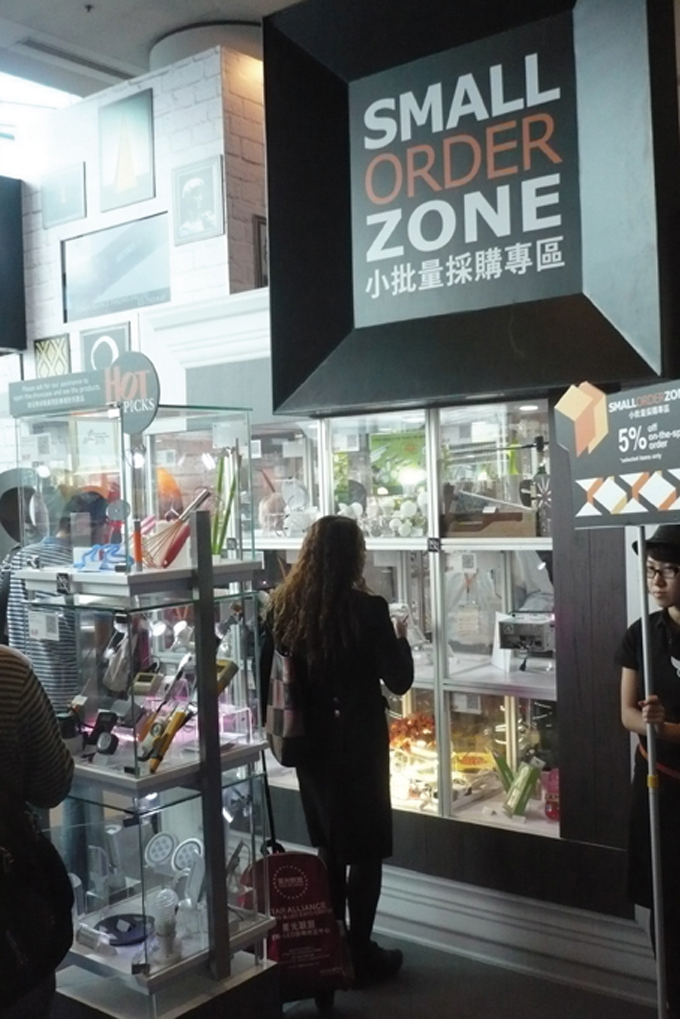 Small-Order Zone addresses shifting buyer shopping habits after 2008 financial crisis.
In September 2013, UFI, the Levallois-Perret, France-based Global Association of Exhibition Industry representing 632 organization members worldwide, gave the Hong Kong Trade Development Council (HKTDC) the "UFI Marketing Award 2013" to recognize its Small-Order Zone at its exhibitions as the "Best Marketing Activity of the Year," defeating ExCel London and VNU Exhibitions Europe to win the award.
The UFI award, according to Angus Wong, Senior Regional Sales Manager of HKTDC's Publications & E-Commerce Department, actually recognizes the initiative to help buyers and exhibitors expand their business and remain competitive amid global economic uncertainty. "Also, the award represents an approval of the credibility of the data on the zone that HKTDC offers," he stresses.
HKTDC opened the zone for the first time at the Spring Edition of the Hong Kong International Lighting Fair 2012, and has since set up the zone in 11 other of its 30-plus trade fairs, drawing over 500,000 enquiries from buyers to approximately 6,000 exhibitors of various shows at the zone.
Wong says that the zone was set up based on surveys done between 2010 and 2011 of buyers' needs.
The surveys showed buyers had changed their shopping habits after the 2008 financial crisis, says Wong, who adds that buyers from developed economies like North America and Europe are less willing to place large orders now than before the financial crisis because of uncertain global economies, in effect passing risk of inventory to suppliers. Buyers from developing economies have increased very quickly in number, but with modest purchase quantities that do not whet appetites of major exhibitors.
"Small order zone is not a new idea. Rather, it just addresses new shopping habits of buyers. In the past they usually talk with exhibitors about big orders at trade fairs, but no longer. Exhibitors are willing to go with the flow as long as small orders are still profitable," Wong stresses.
Exhibitors at the small order zone are required to affix price tag and lead time to products while buyers are obliged to purchase 20 to 1,000 units of each product per order. At the Autumn Edition of the Hong Kong International Lighting Fair 2013, held Oc. 27-30, the zone had 100-plus 40cm x 40cm x 40cm showcases, each loaded with 10 different products whose details can be acquired from QR codes.
Also, HKTDC has the zone on its website www.hktdc.com so that trades can be conducted year-round, with the online zone showcasing over 70,000 products in 30 categories.