Manufacturers hope that lighting applications will make up for slumping backlight sales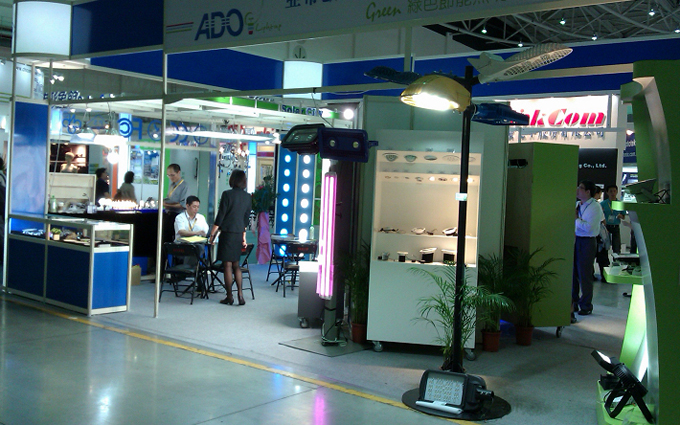 The continued drop in prices of new-generation lighting products will steadily boost the penetration of LED bulbs in the market.
This has been a lackluster year in the international lighting market, and companies in the line are vigorously carrying out R&D and marketing activities in an effort to break out of the doldrums by offering improved functions and expanded applications.
Epistar chairman Lee Biing-jye is full of confidence in the future of LED lighting and in the role of Taiwanese manufacturers in the global LED lighting market. He predicts that the market penetration of LED lighting will double to more than 20% in 2014, that the LED industry will enter into a state of equilibrium between supply and demand in 2015, and that the problems of production equipment depreciation and irrational expansion will come to an end in 2018 at the latest.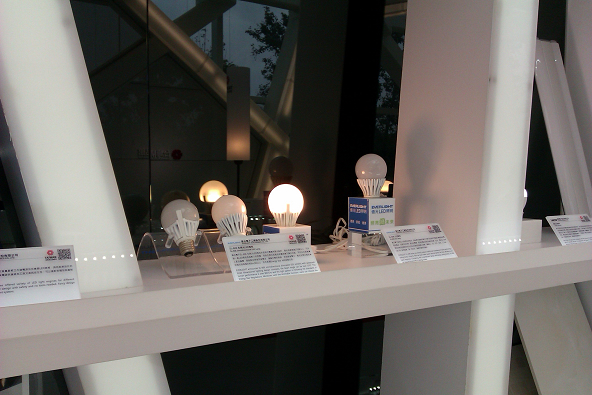 Everlight is one of the few LED lighting makers reporting a profit for the third quarter of 2013.
Lee says that 2013 to 2018 will be the golden age for LED lighting, a time during which manufacturers' output will grow dramatically. As the new generation of lighting technology takes over, Lee believes, manufacturers will join to form strategic alliances, vertically or horizontally, in order to maximize their synergistic advantages. Manufacturers that try to go it alone will have a hard time staying competitive in the international the market.
Quick Expansion
Formosa Epitaxy chairman Chien Fen-ren also expressed optimism about the lighting market, saying that demand is strong and the compound annual growth rate of his company's LED lighting business is expected to remain above 50% over the next three to five years. Chien reported that in the first half of this year, LED lighting accounted for approximately 20% of his company's revenues; with continued growth of the lighting business during the second half of the year and the steady introduction of new lighting products, he predicts that LED products would account for 30% of the total in the third quarter of this year and further rise to 50% in 2014.
Epistar, which established itself in the industry through the production of LED chips, has entered into a joint venture with the China Electronics Corp. for the development and expansion of chip production. Epistar also has joint-venture plants in Changzhou and Shandong with a total of 60 sets of production machinery in operation; by the end of next year the number of sets of machinery there is expected to grow to 160 sets, at which time its scale of production will surpass that of China's current number one manufacturer, Sanan Optoelectronics.
Buyers are becoming optimistic about the home LED lighting market.
Epistar may be justified in its optimistic view of the future, but this year the international lighting market seems to be in a slump. The traditionally busy third quarter was disappointing, a situation which Epistar attributes mainly to the termination of China's energy subsidies and the frozen demand for TV backlights.
Lextar, another Taiwanese maker of LED components, reports that its sales dipped in September because the Chinese TV market is still digesting inventory and the movement of products for TVs has slowed down. The company's production of lighting components has increased, however, and products have been shipped to top-tier European brands as well as to Chinese customers.
The weak demand for TV backlights dragged down the overall performance of most companies in the third quarter. Demand for LED lighting is growing steadily but the pace of growth is not very robust, and most manufacturers earn more revenue from backlight than from lighting products.
The growth in the lighting market cannot make up for lagging backlight sales right now, but next year might tell a different story.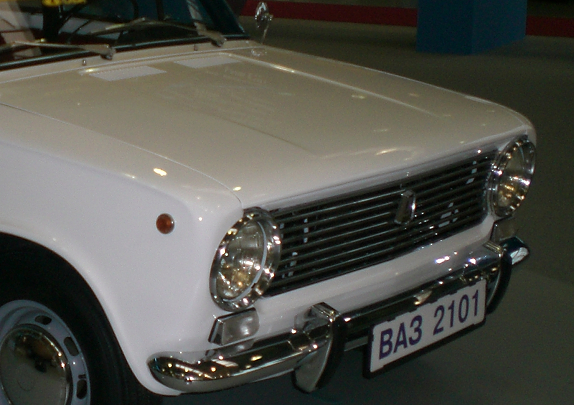 The vehicle LED market is emerging as a new battleground for LED manufacturers.
Expansion of Applications
David Su, chairman and general manager of Lextar, has noticed that Japan is particularly vigorous in promoting the use of green energy lighting, and that demand there is continuing to climb. Not only is the use of green energy for commercial purposes steadily increasing in Japan, but more and more households there are also using new-generation lighting. Su points out that his Japanese buyers are currently positive about the home lighting market, and predicts that his company's LED lighting revenue will grow by 30% this year.
Su believes that a quarterly price decline of 3-5% can be expected for new-generation lighting products. Market acceptance of LED lighting will gradually increase, he says, and there will be a steady shift from the commercial market to the much larger home market. Through its cooperation with overseas distributors, Lextar has made sales to Japan, Europe, the United States, Central and South America, India, and other places. The company expects lighting products to account for 30% of its total revenue this year.
Taiwan's LED chip manufacturers are striving in the direction of high energy efficiency. Jacob Tan, general manager of TSMC Solid State Lighting, says that his company plans to launch unpackaged PoD fluorescent material technology for the production of LED products this year, and that major manufacturers in the line have been talking to the company about the provision of integrated solutions.
Chairman Tang De-long of LEDLINK, which produces mainly optical lenses, feels that customers will increasingly demand customization in the future; already, customized products account for as much as 70% of LEDLINK's output. This year the company is expanding its product line to include monitoring systems and vehicle lighting. Development trends in the LED lighting industry are now quite clear, Tang comments, estimating that about 85% of lighting products will need to use secondary optical lenses—something that bodes well for LEDLINK's future development.
Other sectors of the LED industry are also promising. LED packaging company Unity Opto Technology, which works as a partner for Formosa Epitaxy, has successfully developed auto headlights which have been tested by European car makers and are currently in the certification process. It expects to begin shipping in the first half of next year.
According to industry sources, the vehicle LED market is a new competitive battlefield for LED companies. The most lucrative part of this market is headlights; but certification is a problem, and it raises the threshold for entry into this segment.
Industry Dilemma
While large manufacturers are responding to weakened demand by carrying out plant expansion, many small lighting factories in mainland China are reportedly running out of funds and facing collapse, particularly since Chinese banks are tightening up the supply of loans. This has already had a severe impact on LED manufacturers; according to reports by China's Xinhua news agency, over a hundred of which have closed down in eastern and southern China this year.