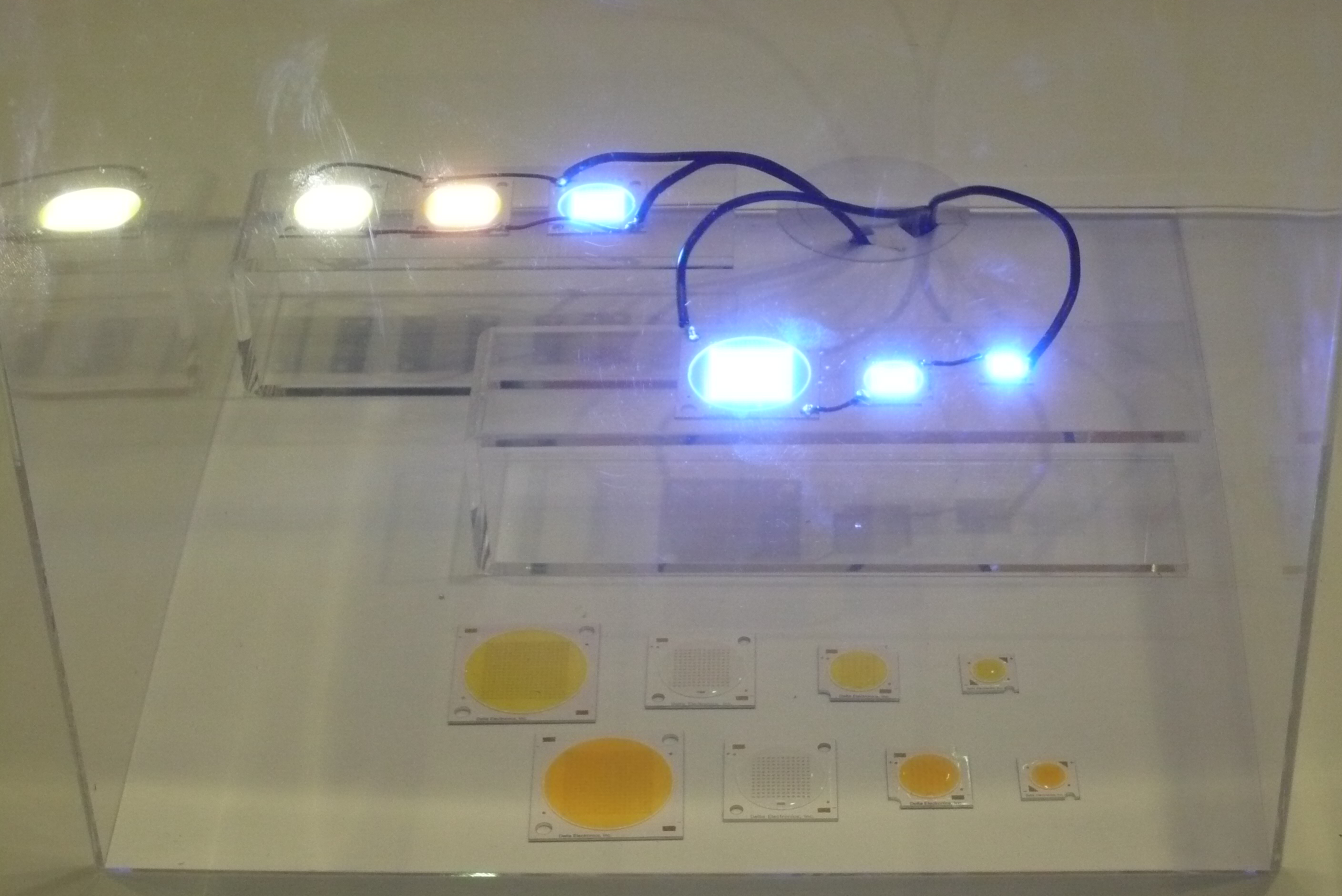 Taiwan's LED industry regains global lead in 2013
Taiwan regained the global lead as LED-components supplier in 2013 with estimated revenue of US$4.8 billion, up 5% from 2012's US$4.6 billion, according to the nonprofit Photonics Industry & Technology Development Association (PIDA) of Taiwan. The association recently released its study of the global photonics industry, which encompassed photovoltaic, image sensor & optical I/O device, optical-fiber communication, precision optical-components & lens, flat panel display (FPD), optical-storage, and laser light source & biophotonics segments in addition to LED.
The island's photonics industry generated estimated revenue of NT$2.3 trillion (US$77.3 billion) throughout 2013, up 3% from 2012.
In spite of retaking the crown, the island's packaging sector of the LED-components industry still lagged Japan and South Korea in revenue.
In 2013, Japan's revenue from  LED-components production was US$4.2 billion, down about 10% from 2012's US$4.7 billion whereas the South Korean revenue gained a projected 15% to US$4.2 billion.
For 2014, PIDA predicts revenues for Taiwan, Japan, and South Korea in components production at US$5.3 billion, US$4.6 billion, and US$4.7 billion, respectively. Taiwan dethroned Japan in 2010 for the first time in the competition, with revenue of US$4.5 billion vs. US$3.9 billion. The island retained the title into 2011, with revenue of US$4.6 billion vs. Japan's US$4.1 billion, but lost the lead to Japan in 2012.
PIDA ascribes Taiwan's 2013 return to the top partly to the steep devaluation of the Japanese yen in recent months against the U.S. dollar.
The organization notes that although the island's LED industry has enjoyed 10 years of growth, the growths on the island and Japan have slowed compared with those in China and South Korea.
China's LED industry is growing remarkably to directly impact Taiwan's, and PIDA suggests Taiwan's LED manufacturers should counter by actively seeking strategic partnership especially with end-user product makers.
Worldwide, lighting has become the primary LED application to replace backlights used in various displays including TVs since 2012, although market share of LED backlights is still larger than that of lighting.
LED lighting posted an estimated market penetration of 13.1% globally, exceeding the 10% benchmark for the first time. The penetration ratio, PIDA notes, was still only 2.9% in 2010, suggesting LED took shorter period to achieve 10% penetration in the lighting market than the 3-4 years it took in the LCD TV backlight market. PIDA projects market penetration of LED lighting to reach 63.2% by 2020.
For the global photovoltaic market, PIDA estimates solar-power equipment to generate  35.5GW in 2013 and 42GW in 2014 mostly thanks to policy in the top-three economies—the United States, China and Japan—to increase dependence on renewable energies.
PIDA estimates Taiwan's photovoltaic industry to strengthen partnerships with China's counterparts to tap the mainland's vast demand and become the ideal contract partner to the West after the antidumping and anti-subsidy investigations. The Taiwan industry's revenue is estimated to rise 15.89% year on year in 2014 after posting an estimated growth of 21.33% in 2013.
According to PIDA, the pivot of global market for photovoltaic equipment has shifted to Asia from Europe since the outbreak of European sovereignty debt crisis.
Wearable display is another promising market despite being nascent, and is projected by PIDA to more than double to US$5.7 billion in 2014 globally  from 2013's US$2.6 billion, with the new market to provide display-panel makers a new application.
The competition among Taiwan's, China's, South Korea's and Japan's display-panel industries will eventually be dominated by China due to  its unmatched market size.
Precision optical components market fell around 6% in 2013 to US$13.5 billion worldwide, according to PIDA, which points out that nearly half of the components made in Taiwan went into smartphones in 2013.
Biophotonics is a newly created application for the photonic industry worldwide. Taiwan's biophotonics industry generated total revenue of around NT$21.5 billion (US$716.6 million), up around 7% by compound annual growth rate (CAGR) from 2008, according to PIDA. (KL)