Many industry experts and market research firms had forecast that the global electric vehicle (EV) industry would expand significantly in 2014, as an increasing number of new models will be launched in conjunction with rising consumer interests and eco-protection awareness.

According to a new report from Navigant Research, the new year will see automakers move into multiple adjacent markets, including tapping into plug-in EVs (PEVs') inherent connectivity to offer information and entertainment options and operating their own car-sharing services. PEVs comprise both plug-in hybrid electric vehicles (PHEVs) and battery electric vehicles (BEVs)

In 2014, the selection of PEV models will increase, as luxury automakers Audi, BMW, Cadillac, Mercedes-Benz, Saab, and Volvo will all introduce their first EVs and more affordable EV options are introduced by Kia, Mahindra, Skoda, and Volkswagen, Navigant Research says.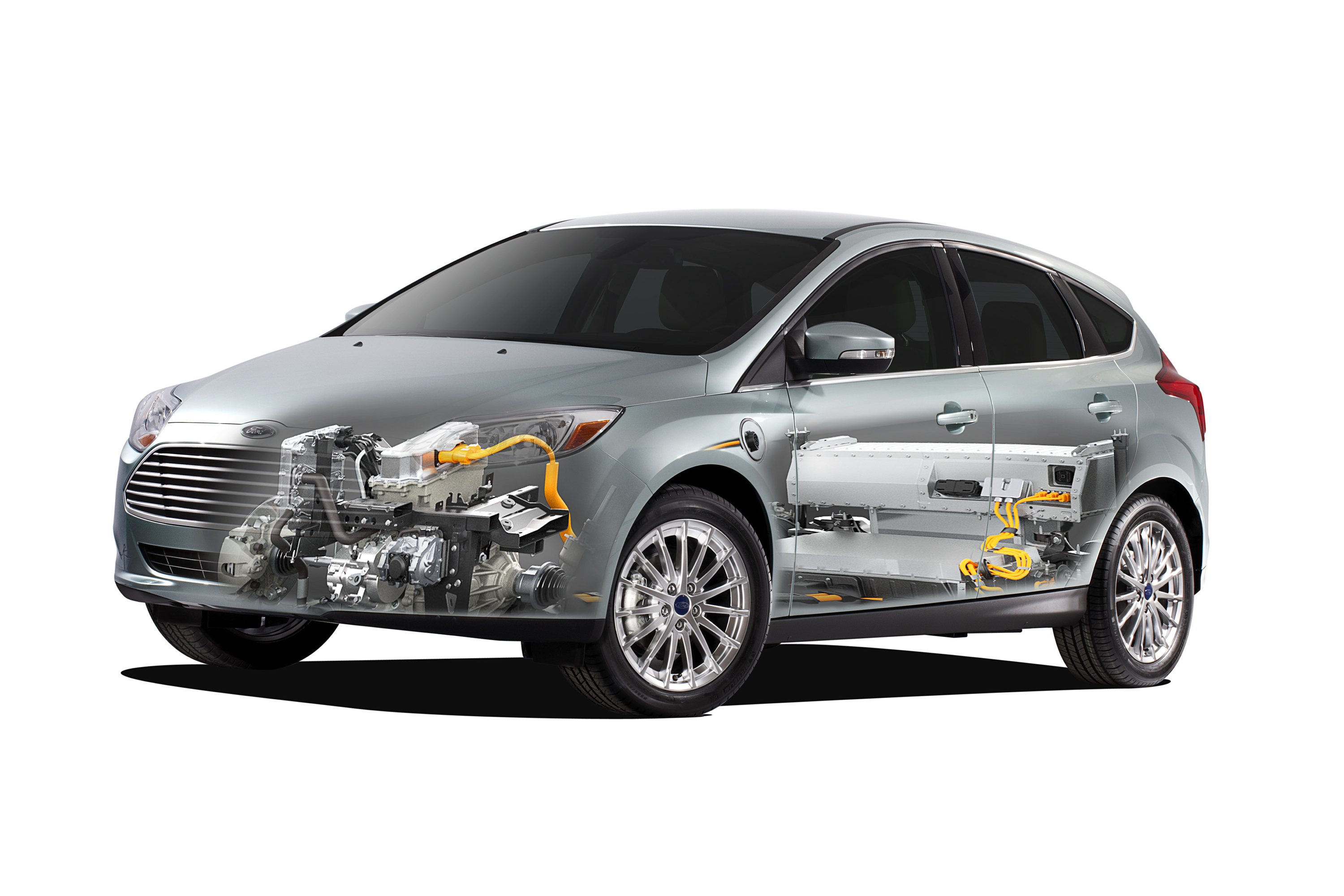 Navigant Research says that in 2014 there will be more EV models available in the market. (photo by Ford)
"Since electric vehicles require less maintenance and replacement of parts, which currently provide considerable revenue to dealers and automakers, car companies are looking to diversify their revenue streams," says John Gartner, research director with Navigant Research. "One of the most promising avenues is partnering with utilities and energy aggregators to incorporate electric vehicles into demand response and other ancillary services."
The year 2014 will be a watershed year for EVs, according to Navigant's report, as the market reaches several milestones, including the elimination of more than one million tons of carbon dioxide emissions and the shipping of more than 2.2 million electric drive motors.
10 Predictions for EVs in 2014
The research firm also said that by the end of 2014, more than 700,000 PEVs will be driving on roads around the world. Automakers will introduce several dozen new PEV models – from small city cars to higher-priced luxury vehicles – during the year, offering consumers unprecedented choice in emissions-free driving.
The continued penetration of EVs will affect the power grid and revenue streams for automakers, resulting in the emergence of new business models and first-time relationships between new partners. In order to analyze the impacts of these and other key issues facing the EV industry, Navigant Research recently made 10 predictions about the continuing evolution of the market in 2014 and beyond:
1. Automakers Accelerate Push for Changes in the California ZEV (Zero Emission Vehicle) Mandates (Under the California program, automakers would need to sell an estimated 1.4 million ZEVs in the state by 2025, regulators say. And because nine other states are expected to follow California's lead, automakers would need to sell about 600,000 ZEVs nationwide in 2025, assuming 14.5 million in U.S. light-vehicle sales.)
2. Tesla Motors Will Have a Volatile Year
3. Electric Motorcycles Breakout as Transportation Alternative
4. EV Makers Pursue Revenue Beyond Vehicle Sales
5. Fuel Cell Car Launches Will Spur a New Round of "Fuel Cell Vehicle versus Battery Electric Vehicle" Hype
6. EVs Will Play a Leading Role in Carshare Growth
7. Wireless Charging Moves from the Lab to the Street
8. EVs Will Reduce Vehicle Carbon Dioxide Emissions in the United States by More Than 1 Million Tons.
9. More Than 2.2 Million Electric-Drive Motors Will Ship in 2014
10. Vehicle-to-Grid (V2G) Pilot Projects will Expand and Begin Generating Revenue across the United States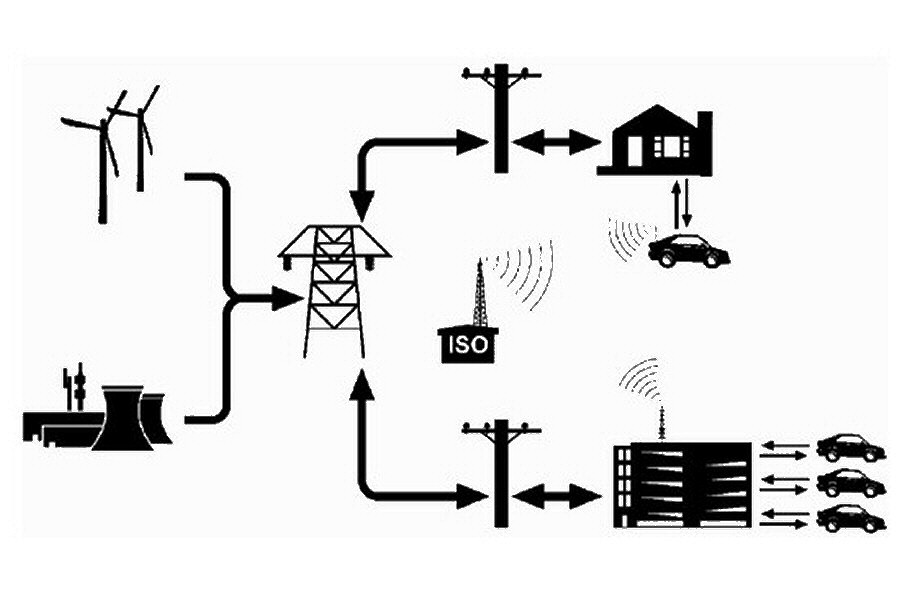 The concept of V2G system, which is expected to reduce the cost of PEV ownership. (photo from Internet)
In addition to the 10 predictions, Navigant Research also marked some key trends in the global EV market, including electric motorcycles will break out as a transportation alternative; and fuel-cell vehicle launches will spur a new round of the "fuel cell versus battery electric" vehicle debate.
35 M. EVs on Roads Worldwide by 2022
The fast-growing market for PEVs has become a small but important part of the global automotive industry. Governments worldwide are keen to see increasing penetrations of EVs due to the environmental, economic, and energy security benefits they provide.
Navigant Research forecasts that by 2022 there will be more than 35 million EVs on roads worldwide.
"With gasoline prices remaining high, acquiring an EV is becoming an economic decision for many consumers," says Scott Shepard, research analyst with Navigant Research. "The initial purchase price premiums for EVs, compared to conventional gasoline- and diesel-powered internal combustion engines, are substantial. Yet, operational cost savings due to reduced refueling and maintenance costs are proving that, when considered over the life of the vehicle, EVs are cost-competitive with internal combustion engine vehicles."
Helping to reduce the cost of ownership are additional value streams that are emerging from innovations in EV technologies, such as V2G systems that allow PEV owners to utilize battery power not only for driving, but also for emergency backup power and grid balancing. Test fleets are being used to examine the revenue potential of V2G services, and electricity providers are looking into ways to shift PEV charging to off-peak hours through demand response programs. Developments in both areas promise to strengthen the business case of PEV technologies for fleet and individual owners, Navigant Research concludes.