The Hotai Motor Co., the local agent for Toyota, Lexus, and Hino vehicles as well as the No. 1 seller of automobiles in Taiwan for more than 10 years, is determined to maintain three "Number One" positions this year: passenger-car sales, heavy-duty truck sales, and assembled-car exports.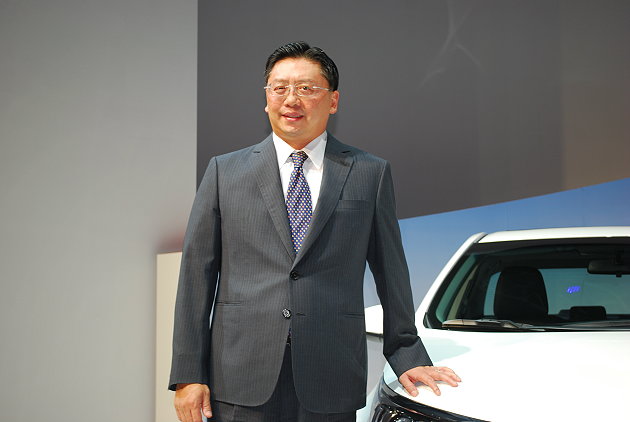 Justin Su, president of Hotai Motor
Justin Su, Hotai's president, reported that his company is targeting sales of 138,000 new cars and trucks in Taiwan this year. He predicts that the island's overall auto sales will increase slightly in 2014, to some 390,000 units compared with 378,000 in 2013.
Su noted that replacement purchases in Taiwan's auto market have been increasing in the past three years. If the government were to provide incentives to stimulate the replacement of cars over 15 years old with more energy-efficiency vehicles, he predicted, overall new-car sales in Taiwan would increase by 40,000 units to some 430,000 units a year. He made these remarks at a New Year party held by Hotai and Kuozui Motors, a joint venture between Hotai and Toyota Japan that produces Toyota cars and commercial vehicles in Taiwan.
The president explained that his optimism about the market this year market is based on the slowly recovering domestic economy and the continuing replacement demand from consumers.
Hotai aims to further lengthen its lead over its major rivals this year by selling 126,000 locally assembled and imported Toyotas, 12,000 imported Lexus cars, and 5,750 heavy-duty trucks and buses. This would give it a 34% share in domestic passenger-car market and 33% of the heavy truck and bus market.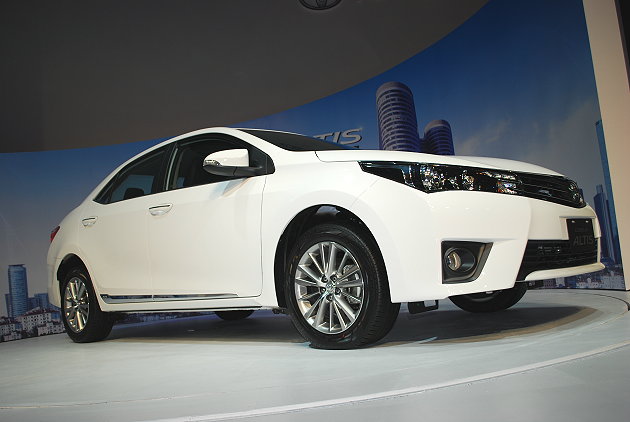 The locally assembled Toyota Altis is a hot-selling model in Taiwan's passenger-car market.
Kuozui has set a high annual production goal of 200,000 units for 2014, including 100,000 units for export to the Middle East through Toyota Japan's sales channels.
M.H. Huang, Hotai's assistant VP, said that his company will negotiate with Toyota Japan for a bigger import quota for complete RAV4 sport utility vehicles (SUVs) and key parts for locally assembled Altis sedans, both of which have been facing supply shortages in the domestic market. In addition, Hotai is scheduled to introduce new versions of the locally assembled Vios and Yaris sub-compact cars soon. To shorten the gap between its offerings and the German luxury-car brands Mercedes-Benz and BMW, Hotai also plans to introduce several Lexus SUV and RC models.
Kuozui
Kuozui has been Taiwan's largest auto assembler and exporter for many years, thanks to its strong competitiveness in quality and cost control. The company's Taiwan-assembled Altis sedans have won high accolades in the Middle East, and strong demand from overseas markets has reduced the volume of the cars available for sale in Taiwan.
Y.Y. Lin, Kuozui's VP, reported that his company produced 173,705 Toyota cars in 2013, including 81,037 units for export. Both numbers were record highs for any Taiwanese automaker.
Kuozui's deliveries of Altis sedans to Hotai fell short of the more than 2,000 units that Hotai ordered in January, and Lin does not expect the supply shortage to be relieved in the short term because of strong demand from the Middle East.