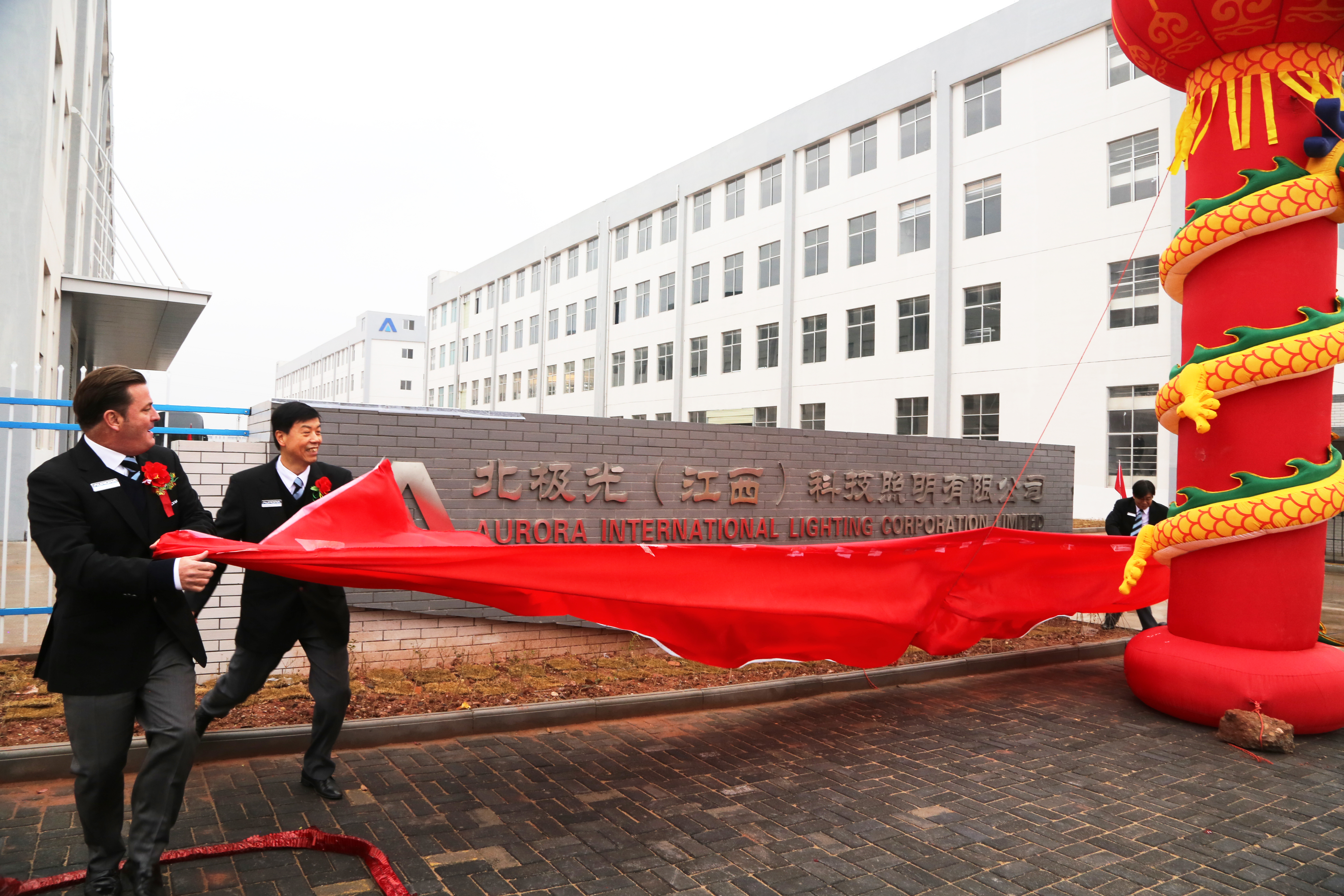 Aurora Group CEO Andrew Johnson and Co-Founder Jack Huang open production at the Ji'an factory.
In January, the United Kingdom-headquartered lighting manufacturer, the Aurora Group, started up production in its new 440,000-square-foot factory in Ji'an City, Jiangxi province, China, where the plant, four times the size of the group's current manufacturing sites combined, will drive the group's next-stage growth to enable product engineering and manufacturing with innovative technologies in one vertically integrated facility.
At the opening ceremony, Group CEO Andrew Johnson said he was thrilled to launch this new "megacenter", which advances the group's production capabilities and speed of delivery, and takes its success to the next level. He stressed that since the group's inception in 1999 the group has prided itself in 100% in-house creative product ideation, R&D, innovative engineering, technology and marketing.
The new plant includes a 10,000-square-foot interactive showroom, tooling production, optical laboratory and clean-room electronics. The factory will develop and integrate the group's innovative LEDchroic™ optics and CrystalCool™ thermal management into large-scale luminaire manufacturing all under one roof.
Supported by the Chinese government as part of their ambition to grow energy-efficient industries in China, the plant , located inland in a bonded area that simplifies export and the logistics on imported material and components, accesses needed  labor, brings economic growth to this region and grows Aurora's projects business in Southeast Asia. (KL)
.