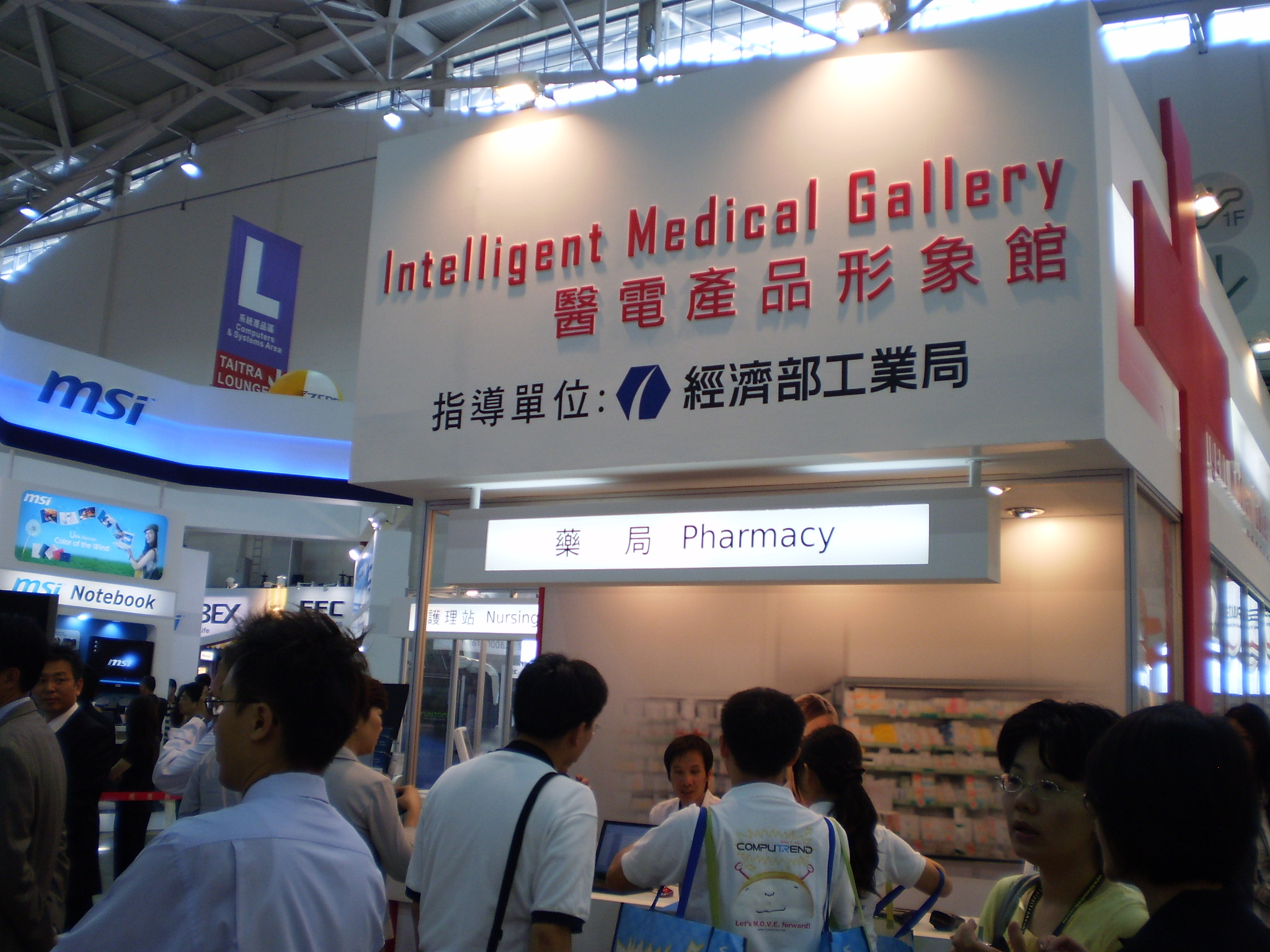 The Taiwanese government supports development of information and communication technology applications in medical instruments.
With graying population increasingly a problem that forces global governments to revive and reform domestic healthcare systems to ensure sustainable economic and social development, the international market for medical alloys and related products shows great growth potential, and is gradually opening to small and medium-sized players, according to Metal Industries Research & Development Centre (MIRDC), a Taiwanese government-funded R&D institute.
Rapidly Aging Global Population
MIRDC, citing statistics from the United Nations, points out that while global population had explosively surged from 2.53 billion people in 1950 to 6.51 billion persons in 2005 and 6.89 billion persons in 2010, those  65-and-older totaled some 524 million to account for 7.6% of the total in 2010.
MIRDC says that the proportion of seniors is forecast to stand at 16.2% by 2050, when overall and aging population will reach 9.31 billion and 1.51 billion people, respectively, and keep trending upward to 22.3% in 2010, when the global population will total 10.12 billion.
That, MIRDC says, indicates the huge growth potential of the global market for medical instrument and alloys, especially those specifically to treat gerontological diseases, such as artificial joints, intravascular stents and tooth implants.
Another sign of rapidly aging population is increasingly sustained market demand for more medical services and instruments that buoy healthcare expenditures worldwide, particularly in developed countries. MIRDC says that healthcare spending per capita in the U.S., for instance, had significantly soared from US$1,055 in 1980 to US$7,471 in 2010, while that in Taiwan also shot up from NT$10,765 in 1991 from NT$38,510 in 2010.
Better Price-Quality Balance
The global market for medical alloys and instruments is moving towards a better balance between price and quality and gradually opening to ever more players.
MIRDC observes that to offer more affordable services to the elderly and safeguard profits and healthcare quality amid aging population, hospitals generally tend to collectively purchase needed instruments from manufacturers to force world's major suppliers to lower prices, which, in turn, allows smaller-sized companies and contract manufacturers to access the lucrative market.
On another front, manufacturers have actively developed new, innovative medical instruments catering consumers in need of better healthcare quality, in efforts to gain solid ground and achieve banner sales in the markets.
Promising Market
With global emerging countries heavily investing in infrastructure and civil engineering to drive  global economic growth, MRIDC opines that domestic market demand there also shows promising growth that Taiwanese suppliers should not overlook.
For example, MIRDC says, local demand for bone screws and plates in both China and India is particularly surging, primarily due to growing industrial accidents, with  domestic industries of such products are comparatively underdeveloped in both technology and manufacturing capability.
MIRDC says that the global market is absolutely on a promising uptrend of growth for a couple of reasons, including growing aging population; and ever more new, advanced medical instruments and applications, such as wearable devices, hitting the market to satisfy increasingly demanding consumers. On the other hand, graying population is weighing  on developed countries in the face of deteriorating national healthcare systems, while market demand for medical instruments in emerging nations  significantly surges. (SC)
Global Population and Proportions of 65-and-Older
Year

Global Population

Elderly-to-Total Ratio

1950

2.53 billion people

5.2%

2000

6.12 billion people

6.9%

2010

6.90 billion people

7.6%

2020

7.66 billion people

9.4%

2030

8.32 billion people

11.7%

2050

9.31 billion people

16.2%

2080

9.97 billion people

20.6%

2100

10.12 billion people

22.3%

Source: Metal Industries Research & Development Centre