Thanks to auto vendors' sales campaigns in an auto show in late 2013 and seasonality factors, sales of new cars in Taiwan totaled 44,301 units in January 2014, up 13.6% month-on-month (MoM) and 4% year-on-year (YoY), according to statistics compiled by the Ministry of Transportation and Communications (MOTC).

Market share of imported cars continued to climb in the first month to more than 30%, totaling 13,300 units.

January is the most important new-car sales month in Taiwan, and all auto vendors choose the period to offer the best incentives to boost sales volumes in the new year.

Hotai Motor Co. Ltd., local agent of Toyota and Lexus, delivered 13,399 units in January, down 6.8% YoY due mainly to supply shortage of its newly demonstrated Toyota Altis sedans.

Yulon Nissan Motor Co., agent of Nissan and Infiniti, maintained its No. 2 position by selling 5,921 new cars in the period, up 18.2% YoY and representing a market share of 13.4%.

China Motor Corp. (CMC), local agent of Mitsubishi and CMC own-brand cars, sold 4,791 units, winning market share of 10.7%, but the company has been seeing volume decline due to lack of competitive models.

Luxgen Motor Co., Ltd. in the same Yulon Group with Yulon Nissan and CMC, the agent of Yulon's homegrown Luxgen line, won a 7% market share and the No. 4 ranking in January with sales volume of 3,101 units. The company unveiled its new Luxgen U6 SUV in late 2013, and flooding orders have been delaying deliveries.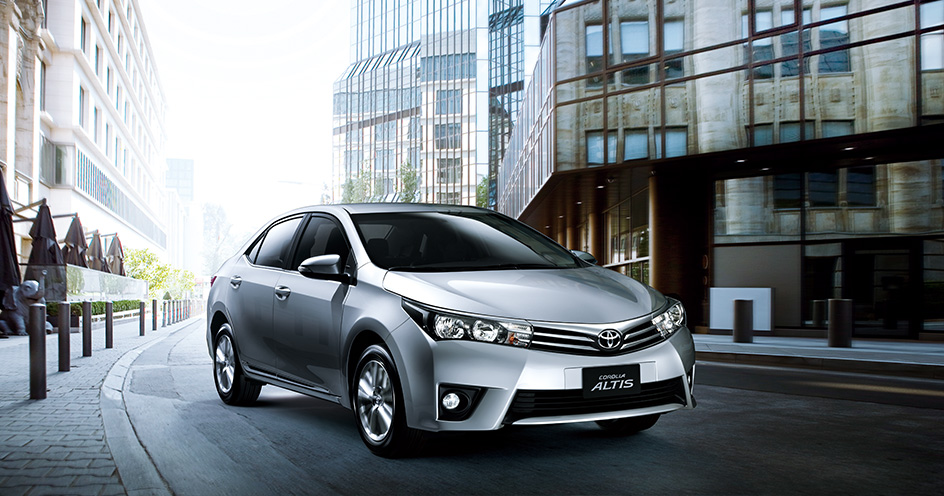 The locally assembled Toyota Altis continues to lead as the best-seller in Taiwan's domestic segment.
Ford Lio Ho Motor Co., the local subsidiary of Ford U.S., grabbed market share of 6% by selling 2,670 units, pulling ahead Honda Taiwan Motor Co.'s 2,464 units and 5.6% share. Mazda Taiwan was the No. 7 in January by selling 2,156 units, for market share of 4.9%.
Import brands Mercedes-Benz and BMW won the No. 8 and No. 10 positions, respectively, with sales volumes of 1,815 units (4.1%) and 1,437 (3.2%). The No. 9 was Sanyang Industry Co., Ltd., local assembler of Hyundai, which sold 1,527 Hyundais, for  market share of 3.4%.