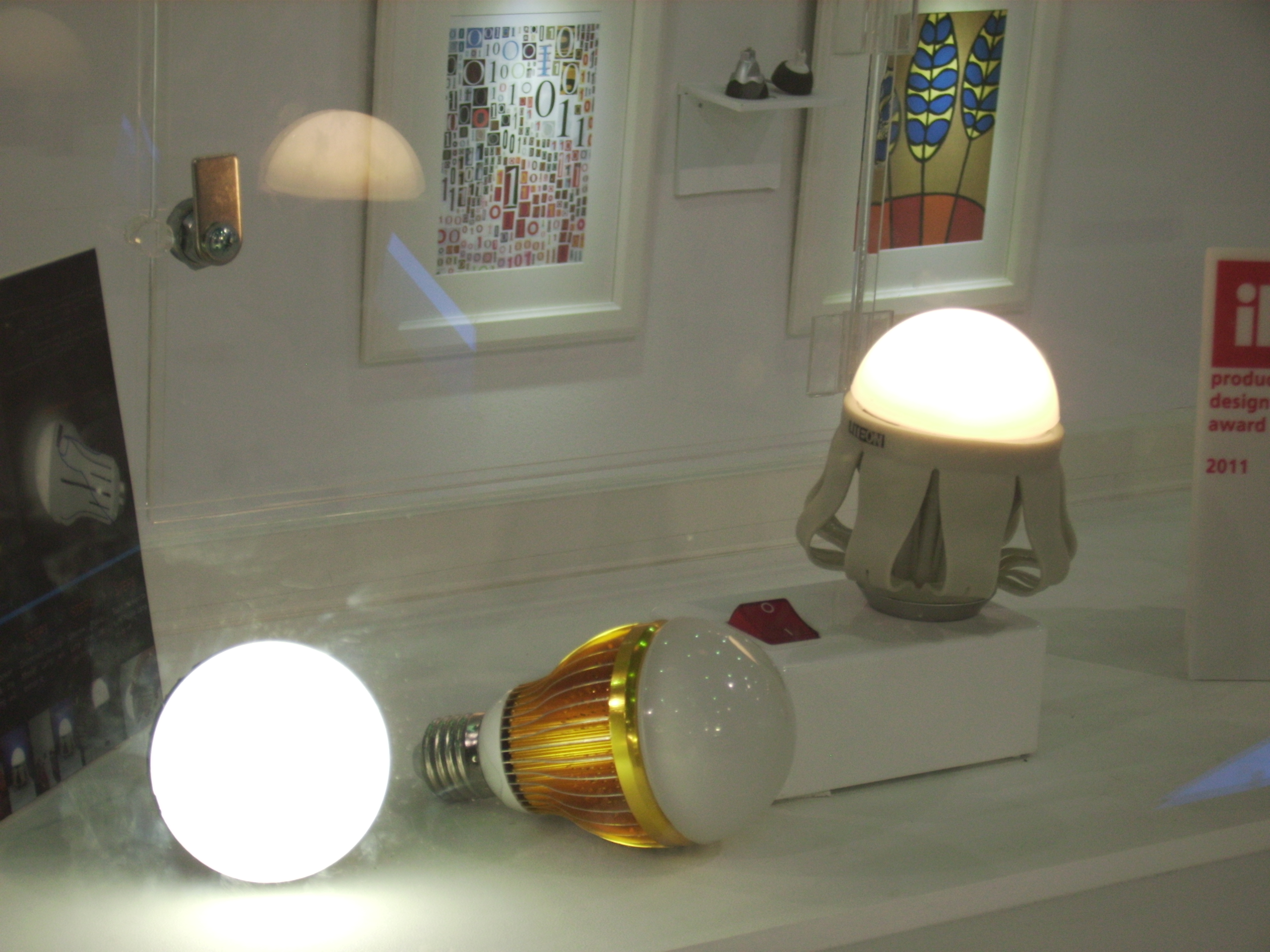 Price delcine to remain market trend for LED light bulbs in 2014.
According to market consultant LEDinside, a subsidiary of TrendForce Corp., average selling price (ASP) of LED light bulbs dropped at least 20% year on year worldwide in January this year, with 40W incandescent-replacement bulbs dropping 21% or so while 60W replacement bulbs down around 28%.
The organization feels that the price decline will remain the trend this year although the price of 40W LED bulb inched up around 0.5% month over month to US$15.3 apiece whereas 60W incandescent-replacement bulbs slipped 0.9% in the meantime to US$21.2.
According to LEDinside, among all major economies China's market for LED light bulb dropped the most in price in January, at 16.2% month on month, mostly thanks to promotions by suppliers. Samsung, for instance, cut the price of its 10.8W, 810lm bulb by half to around US$15.
Japan's market for LED bulbs bucked the downtrend in January, with 40W incandescent-replacement bulbs surging around 5.1% month on month and 60W LED bulbs rising 13.6%. The market consultant ascribed such growth mostly to considerable price hikes by major suppliers on several products since the beginning of this year. For instance, Panasonic raised the price of its 6.9W bulb up to US$9 from December's US$5.5 while Sharp hiked the price of its omni-directional 10.4W bulb to US$41 from US$27.
Also, more January product launches than in December helped boost average price. Mitsubishi Electric rolled out two types of 6.8W LED 40W-incandescent-equivalent bulbs with each delivering 485 lumen and 500 lumen and one with 220-degree illumination. Toshiba pitched 6.6W LED bulb delivering 485 lumens.
LEDinside's studies show that LED bulb market in South Korea was relatively stable in January thanks to government policy aimed at protecting small manufacturers with tight control measures.
The organization feels that price cuts will boost consumer acceptance while pushing  suppliers to more vigorously promote brands and expand distribution channel than before for underselling is no longer effective in competition. (KL)
Worldwide prices of 40W and 60W replacement LED bulbs in January
| | | | | |
| --- | --- | --- | --- | --- |
| Price status Product | High price point | Low price point | Average selling price | MoM change |
| 40W replacement | US$41.8 | US$4.2 | US$15.3 | +1% |
| 60 replacement | US$45.2 | US$5 | US$21.2 | -1% |
Source: LEDinside