Tung Thih Electronic Co., Ltd. (TTE), a major Taiwan-headquartered original equipment (OE) automotive-electronic parts supplier to international automakers, recently said that it has six new  new customers, and its annual shipments of vehicle parking sensors are expected to increase by about 15% this year. The new customers, according to TTE, include Chinese automakers Dongfeng Nissan and Geely Automobile.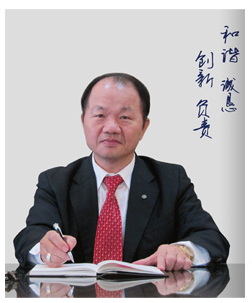 Scott Chen, CEO of major automotive-electronic parts supplier TTE.
Thanks to increased orders from global customers, especially from Chinese-Japanese joint ventures in China, TTE's 2013 annual revenue hit a record high in company history of NT$4.51 billion (US$150.4 million), up 12.77% from a year earlier. Some institutional investors forecast that TTE's 2014 revenue will top about NT$5.2 billion (US$173.3 million), and earnings per share (EPS) of more than NT$5 (US$0.17).
TTE supplies automotive safety systems and parts, including mainly parking sensors, reverse imaging systems, vehicular Around View Monitor (AVM) systems, wireless tire pressure monitoring systems (TPMS), automatic parking assist systems (APAS) etc., being a major supplier of parking sensors globally.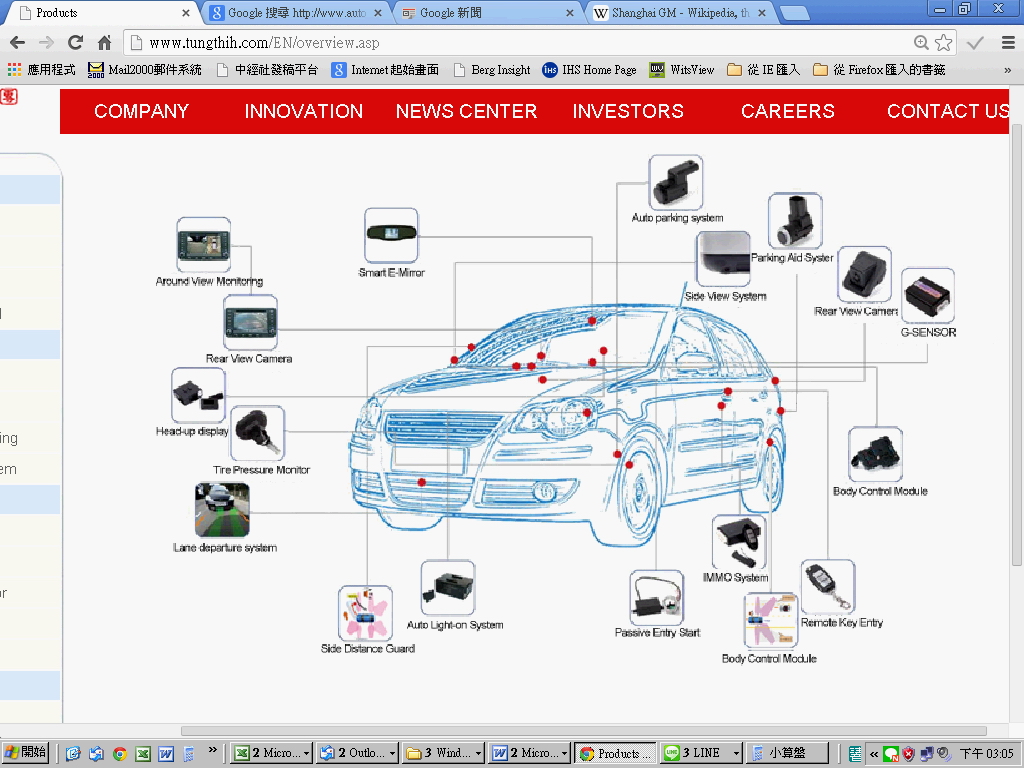 TTE supplies a wide range of active-safety systems and parts to global automakers and tier-1s.
In January 2014, TTE registered consolidated revenue of NT$384 million (US$12.8 million), up 22.44% year-on-year (YoY), and its February revenue is expected to remain at the similar level despite less workdays in Taiwan and China due to the Chinese Lunar New Year holiday.
Driven by more nations implementing or planning to promulgate compulsory  adoption of TPMS on new cars, TTE's future operation is expected to further expand. However, industry sources warn, the TPMS market is expected to be filled with underselling competition in the near future, exasperated by more new players.
TTE has been achieving fruitful results in parking-sensor business expansion in recent years. The maker supplies Toyota's locally-assembled cars in Taiwan (about 200,000 units a year), has won an order from American automaker General Motors (GM) for parking sensors for models built on the M2XX platform in 19 nations, and is scheduled to kick off parking-sensor shipments to major Chinese automobile venture Shanghai GM late this year (with annual shipments of 70,000 to 100,000 sets/cars). It is also scheduled to begin supplying other international automakers from 2015, and its revenue is expected to boom in 2016. To meet strong global demand, TTE is kicking off construction of a factory in Kunshan, Jiangsu Province of China to double its production capacity, which wtoill be the second Chinese factory of TTE.
TTE has also won the order to supply the new-generation Smart mini car jointly developed by Renault of France and Daimler of Germany, which is expected to be launched this year. Estimated annual demand from the new mini-car is about 230,000 sets/cars, making it a major revenue driver for TTE.