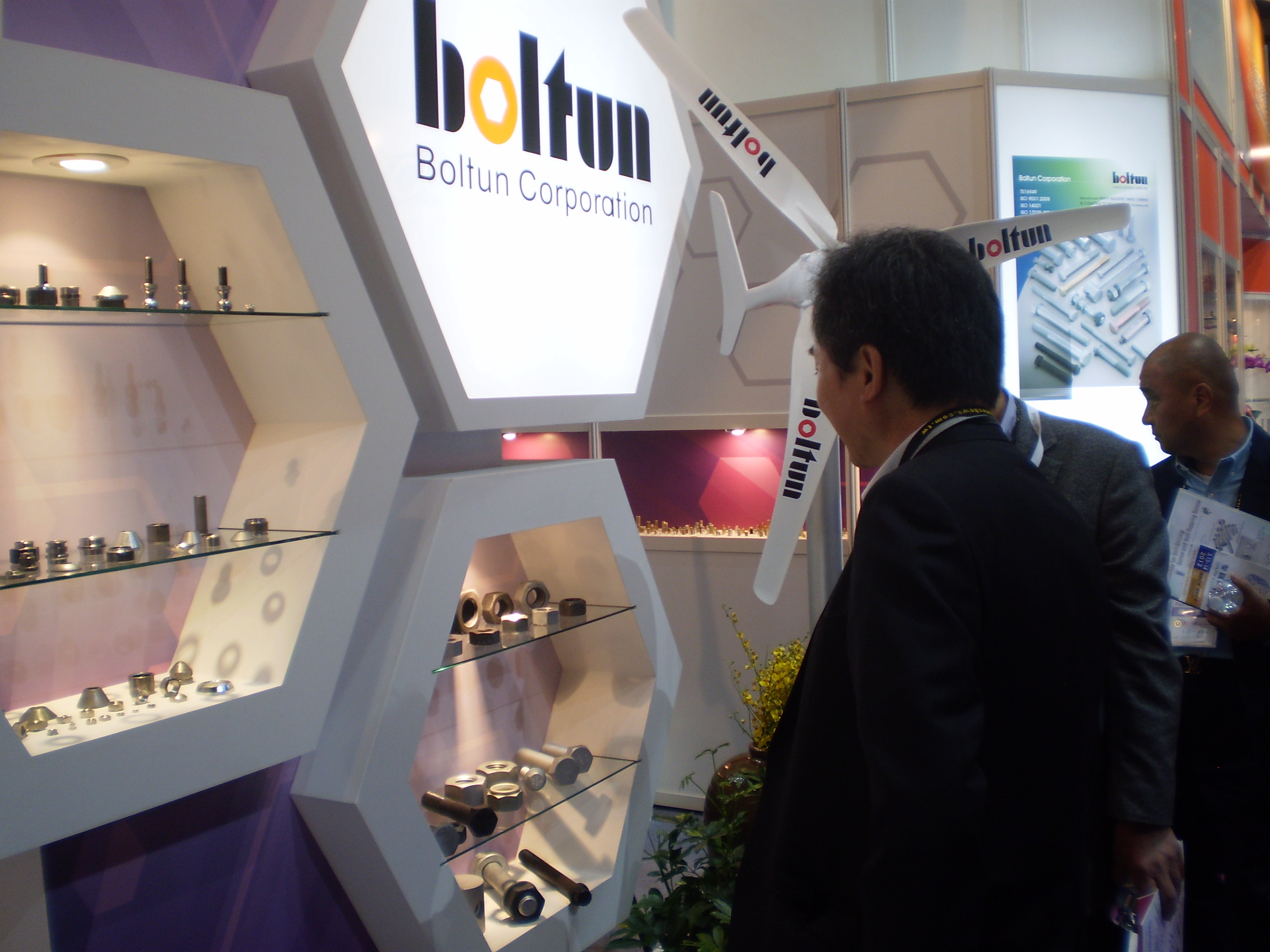 Wind turbine fasteners are expected to be big sellers with visitors at TIFS 2014.
The third Taiwan International Fastener Show (TIFS), to be held April 14-15, 2014 in the newly constructed Kaohsiung Exhibition Center, is expected to further buoy Taiwan's fastener suppliers, after the sector's annual exports hit a record high in volume last year.
Despite average prices drifting down due largely to a sluggish steel market, Taiwan's fastener exports totaled some 1.43 million tonnes last year to beat an all-time high of 1.42 million tonnes seen a year ago, with export value reaching about US$3.8 billion, according to statistics released by Steelnet, a steel market information website for Greater China.
After a robust year, insiders are generally optimistic about stronger growth in exports this year for a variety of factors.
Firstly, stable economic recovery in the U.S. and Europe are believed to drive industry exports, given that demand in the two overseas markets, the industry's largest two buyers, is very likely to gain steam on steadily recovering economies, not to mention that market demand in both Japan and China also shows promising growth as local governments' efforts on stimulating economic growth are gradually paying off.
Secondly, persistently growing car markets worldwide, especially in the four abovementioned countries, are expected to further sustain global demand for fasteners this year.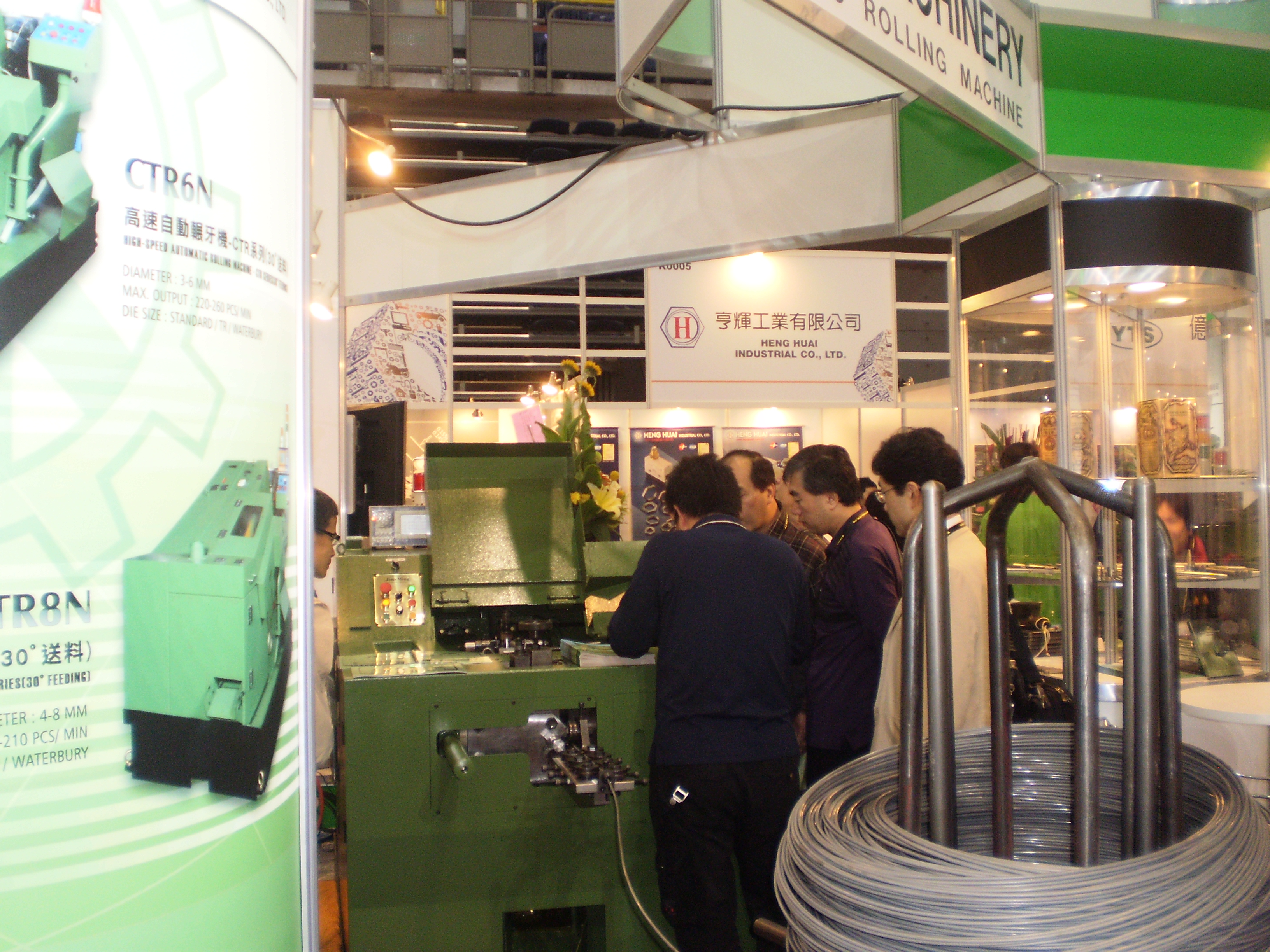 A wide range of fastener making machines will be demonstrated at TIFS 2014.
On the other hand, despite downtrending export prices over the past two years, insiders generally believe fastener export prices will likely turn around this year, considering that international steel prices are supposed to have little room for further decline this year after two years of consistent drops.
Plus, with the U.S. tapering quantitative easing at rational pace, the value of the New Taiwan Dollar against the greenback is supposed to keep trending downward in the short term, which, in turn, will help insiders to vie for export orders more competitively this year than last year.
Also insiders' optimism is based on the fact that the EU, in the face of filed petitions, is unlikely to revoke antidumping duties on China-made fasteners in the near future. Generally speaking, insiders pointed out that this year will hopefully see Taiwan's fastener exports grow more strongly.
Under the promising scenario, TIFS 2014, with 330 exhibitors having signed up, will certainly see a bigger turnout to help sustain growth of Taiwan's fastener industry.
Organized by Taiwan External Trade Development Council, a semi-official export promoter, with the Taiwan Industrial Fastener Industry, a local trade group, the biennial show was inaugurated in 2010, when about 190 local exhibitors of fasteners and fastener making and testing machinery and some 17,000 visitors showed up in the Kaohsiung Arena; then the second staging in 2012 at the same location drew over 180 exhibitors and 16,000 visitors.
Reflecting the fact that the upcoming TIFS will offer more comprehensive exhibit lineup by a larger number of exhibitors from home and  abroad, organizers confirmed that many foreign buyers and purchasing organizations from overseas will take part, including Unione Distributori Italiani Bulloneria (the Italian Union of Fastener Distributors) and the India-based Strategise.in, both of which will send buyer delegations. (SC)