By MICHELLE HSU

Official statistics show that the value of China's auto parts exports increased 5.33% in 2013 to US$78.42 billion. On the other hand, exports of assembled vehicles reversed their growth trend since 2010, falling to 948,1000 units or US$12.91 billion, a retreat of 6.59% and 5.83%, respectively.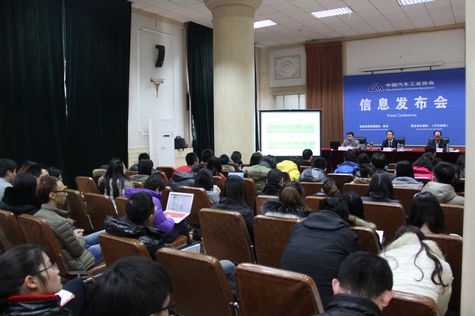 China's exports of auto parts surged 5.33% in 2013.
The lopsided export performance of the parts and assembled vehicle sectors of China's auto market underscore the strong competitiveness of China's auto parts on the international market. In fact, auto parts and accessories are major export categories for China, which has long been the world's No. 1 auto parts supplier.
The China Association of Automobile Manufacturers (CAAM) has made auto parts one of the three major areas for discussion at its annual automobile forum this year. Li Jin, deputy secretary general of the association, said that this year's forum, held under the theme of "Trend, Challenge, and Strategies," would comprehensively review China's auto parts industry and discuss the directions of its future development.
Sub-topics for discussion include "innovation, safety, comfort, energy saving, and environmental protection" in the context of industry trends, policy orientation, product quality assurance, technical directions and platforms, improvement of manufacturing processes, business process and system management, vehicle and parts relationship, supplier management and other such aspects.
Export Policies
The government in China is also giving direction to the auto parts industry at the policy level. "China's automobile industry is rapidly developing and steadily internationalizing, but the country's auto exports are still mostly aimed at the low-end of the market," said Zhe Luxun, deputy director of the Ministry of Commerce's (MOC's) Department of Mechanical, Electronics and Hi-tech Industry.
Quality auto parts are a key part of a quality car.
Zhe cited shortcomings in innovation and brand and marketing network building among reasons for the low sticker prices and profit margins of the domestic auto industry in remarks presented at the "2013 Focus Advocacy Speech on Auto Export Policy Regulations" seminar sponsored by the MOC and the National Development and Reform Commission.
Zhe recommended that companies change their export mode, and foster new competitive advantages rooted in technology, branding, quality and services. "The pace of industry progress should be accelerated through targeted training to help companies learn more about the international market," he stressed.
The seminar introduced China's key export market dynamics and promoted information exchange and the sharing of experience as the means to position Chinese automotive products to better meet the needs of the international market and drive China's auto product exports.
Industry Trends
Aware that quality cars are made with quality parts, many automakers in China are building close cooperation networks with satellite parts suppliers to ensure quality of the parts used in their cars.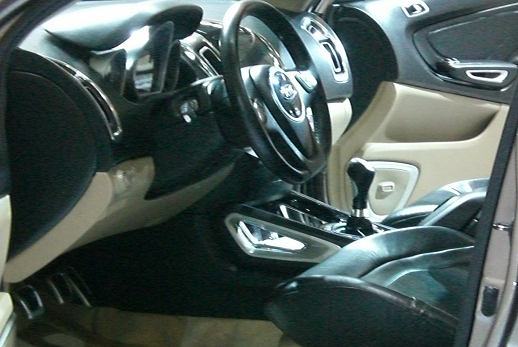 Growing numbers of automakers are forming close cooperation networks with satellite parts suppliers to ensure the quality of the parts used in their cars.
The after-market is another a growing sector of the automobile market, presenting considerable business opportunities for auto parts makers. The bulk of China's auto part exports go to the after-market in major countries around the world.
Alternative energy vehicles constitute another attractive emerging area in the auto parts sector. Moping Township in Yantai City, Shandong Province, for instance, in February announced plans to become the world's largest production hub for new energy vehicle replacement chassises. The plan aims to support the development of a new economic development zone with a strong automobile industry presence.
Diversifying Marketing Channels
China's auto parts makers are also embracing online B2B channels to build sales. These business models generally involve sales through the company's own website or a third-party platform, such as a car maintenance or repair shop. Auto parts makers are also joining chain store networks for after-market services, such as NAPA in the U.S.; helping agents to build online trading systems to sell auto parts under their own brands; and, with agents, joining trading platform developed by other companies to sell their products.
Each of these B2B models has advantages and weaknesses. But regardless of the specific model, online platforms are expected to soon become a dominant trend for auto parts transaction worldwide.
Trade Shows
China's auto parts industry is also supported by a robust calendar of trade shows. Industry shows held in major cities throughout the country have become must-visit venues for international buyers and primary channels for China's auto parts makers to reach new buyers. These shows also have a strong international bent, attracting large turnouts of both visitors and exhibitors from around the world.
The China International Auto Parts Expo, organized by the Ministry of Commerce (MOC) organized, for instance, is a key event in the automobile industry. The Expo will enter its eighth year in 2014.
Building on last year's success, the expo opened at the China International Exhibition Center in Beijing on September 13 and attracted widespread industry attention due to its international visibility and influence. The show also bested its predecessor in terms of the scale and number of exhibitors and product categories.
In 2013, the show occupied an exhibition area of 70,000 square meters. Special areas were set up for auto parts, Chinese branded vehicles, international displays, and car refitting and accessories.
Automotive industry groups and over 800 outstanding domestic car and auto parts makers from 25 provinces, provincial-level cities, autonomous regions, and 12 national auto parts export bases, as well as many well-known foreign auto parts enterprises, took part in the Expo.
Internationalization has always been one of the characteristics of this expo, which attracted exhibitors from Turkey, the United States, Japan, South Korea, Canada and other countries this year. Exhibitors hoping to export auto parts and components to the Chinese market showed up, along with companies seeking joint venture opportunities in China.
Turkey, as a partner country of the Expo, had a large 1,500-square-meter display area at the show, bringing together over 100 Turkish auto parts manufacturers. Meanwhile, the US State of Michigan, with its "center of the auto industry" reputation, made its debut at the show of 2013. Seven exhibitors from the state showcased cutting-edge products and technology in the fields of automation, electric braking systems, testing solution programs and so forth.
Professional Buyers
Over the years, vehicle manufacturers have attended China's auto parts shows to gain an understanding of the brand image of potential suppliers, as well as their corporate strengths and product development, resulting in many cooperative relationships. A large-scale trade show like the Expo generally attracts a strong turnout of buyers, R&D personnel, technicians and outstanding spare parts dealers and representatives from the domestic automobile aftermarket system, creating plenty of opportunities for matchmaking activities.
Chinese Car Modification Culture
The China International Auto Refitting Expo, held at the Beijing International Exhibition Center, is a unique trade show with "promoting China's refitting culture" as its main theme. The refitting market covers specialized parts or accessories for after-market vehicle customization.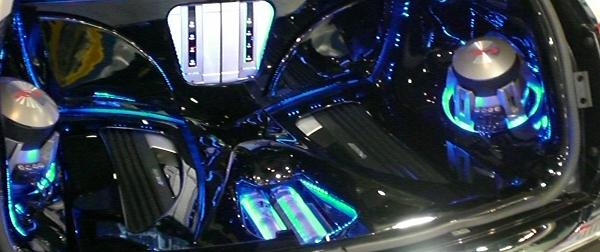 The refitting market covers specialized parts or accessories for after-market vehicle customization.
At last year's expo, an impressive lineup of international brands presented a dazzling array of refitting products and modified parts. The exhibitors included KW, Koni, ALCON, SPOON, MUGEN and others. Local brands were also represented by CIDEP, Wilson, Pesox, CDR and others.
Chinese distributors and retailers also took part in the conference organized by the Specialty Equipment Market Association (SEMA) during the expo period.