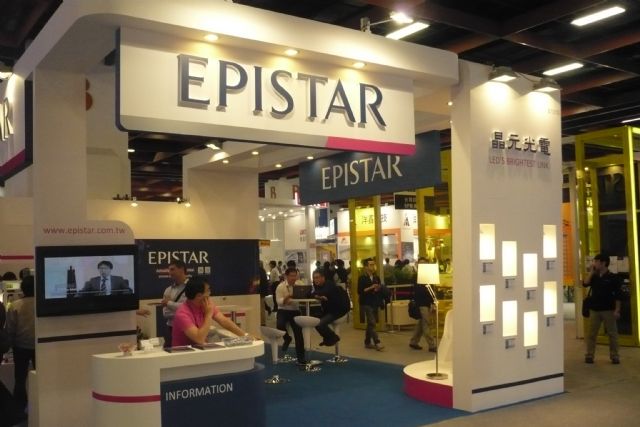 Taiwan's LED makers saw revenue grow considerably YoY in Jan.-Feb. 2014
Taiwan's leading LED makers reported year-on-year revenue growths ranging from 20% to 51% in February, with chipmaker Epistar Corp. and packager Edison Opto Corp. having revenue for Jan.-Feb. close to the Q1, 2013 levels.
Citing the hefty growths, industry executives point out the market is picking up, and that the island's LED chip makers as a whole outperformed domestic peers in the packaging line in revenue growth for the first two months of this year, with Epistar and Epileds Co., Ltd. boasting 20-48% range year on year.
However, Edison saw its revenue for Jan.-Feb. grow at unmatched rate of 51.96% year on year, to NT$412 million (US$13.7 million), close to the NT$455 million (US$15.1 million) achieved in Q1, 2013. The company estimates its revenue for the first quarter of this year to surge considerably year on year due to more workdays in March than in February and rising capacity utilization.
In addition to bucking the downtrend with increased revenue in February, Epistar saw revenue of NT$3.8 billion (US$129 million) for the first two months of this year stand not far behind the NT$4.3 billion (US$144 million) it had for Q1, 2013. Industry executives attribute the strong revenue results to sustainably vigorous demand for various LED devices and high capacity utilization ratio. Some also attribute completed acquisition of Huga Optotech Inc. to Epistar's strong revenue results.
Industry executives predict Epistar's revenue for the first quarter of this year to dip around 2% from the previous quarter, to the NT$6 billion (US$200 million) range, based on the NT$6.1 billion (US$203.5 million) in the fourth quarter of last year. (KL)