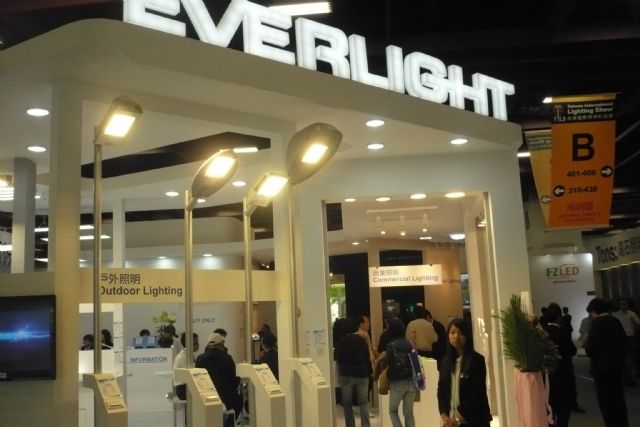 Everlight announces strong earnings for 2013.
LED packager Everlight Electronics Co., Ltd. announced NT$1.9 billion (US$64.3 million), or NT$3.5 per share, in after-tax net income from 2013 operations, making it the most profitable LED maker in Taiwan, with such figures in line with market expectations and surging from 2012's NT$1.3 per share.
The company's board of directors has decided to pay shareholders cash dividend of NT$3 per share.
The company had consolidated revenue of NT$1.8 billion (US$62.8 million) in February, up 30.64% year on year and pushing its consolidated revenue for the first two months of this year to NT$3.9 billion (US$133 million), increasing 28.99% year on year (YoY).
Company chairman, Robert Yeh, estimates global demand for LEDs for lighting and TV backlight will grow this year from last year, to help the company's Q1 revenue to score a double-digit growth YoY. Also, he projects the company's earnings for this year to increase double-digit from last year, with revenue for this year set to surge from last year.
Yeh feels that the LED-backlight market will be driven by the 2014 World Cup Brazil, which is estimated to boost demand for LED ultra high definition TVs, and that market penetration of LED lighting will grow considerably this year.
Industry executives note that the boom for LED lighting will endure longer than the one-year rally of LED TVs in 2010. (KL)