The number of subscribers to On-Board Diagnostics (OBD) aftermarket telematics solutions is expected to increase from 9.5 million in 2014 to 117.8 million in 2019, according to ABI Research.

OBD refers to a vehicle's self-diagnostic and reporting capability. OBD systems give the vehicle owner or repair technician access to the status of the various vehicle sub-systems. The amount of diagnostic information available via OBD has varied widely since its introduction in the early 1980s' versions of on-board vehicle computers. Early versions of OBD would simply illuminate a malfunction indicator light or "idiot light" if a problem was detected, but would not provide any information as to the nature of the problem. Modern OBD implementations use a standardized digital communications port to provide real-time data in addition to a standardized series of diagnostic trouble codes (DTCs), which allow one to rapidly identify and remedy malfunctions within the vehicle.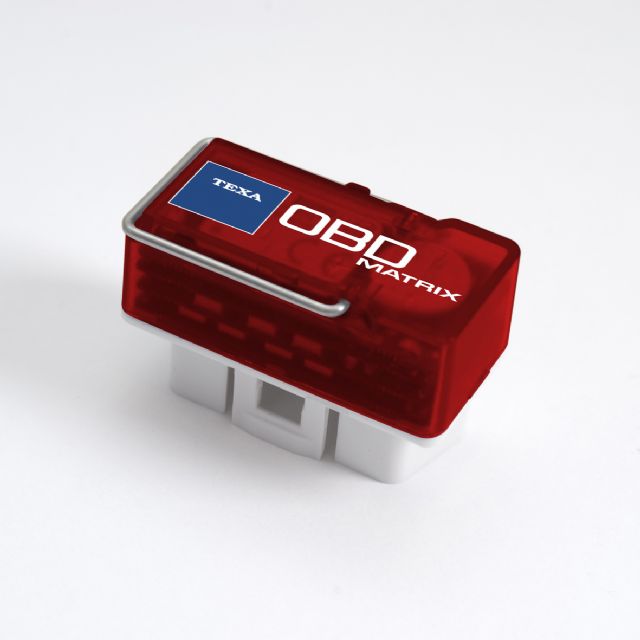 An OBD plug with data-transmitting function helps diagnose vehicle status.
"OBD-dongle telematics devices are gaining momentum in North America and Europe in segments such as usage based insurance (UBI), fleet management, and consumer telematics. Their plug-and-play characteristics, low cost and flexibility for a range of applications including diagnostics and maintenance, location tracking and trip logging, driving behavior monitoring, and even in-car Wi-Fi make them a great fit for aftermarket telematics players in a still largely under-penetrated market. Much of the marketing push is led by carriers such as Vodafone, Verizon, Sprint, and AT&T leveraging their online and retail channel power combined with their customer-facing support expertise while partnering with OBD device vendors and service providers such as Audiovox, Delphi, and CalAmp," said VP and practice director Dominique Bonte.
North America and Europe are the leading regions because OBD vehicle ports are mandatory combined with the advanced state of their telematics markets. However, beyond the 2019 forecast horizon, the window of opportunity for OBD-dongles will gradually close as open factory-installed OEM telematics becomes more widespread.
OBD solutions will also face competition from aftermarket telematics solutions based on smartphones connecting directly to the vehicle OBD port via Bluetooth or Wi-Fi adapters. Even standalone smartphone applications are starting to be explored for applications such as UBI and driver behavior monitoring of truck drivers leveraging the built-in GPS, accelerometer, and connectivity, ABI Research said.
However, the main weakness of OBD solutions is their closed nature, both from a vehicle port perspective with car OEMs not exposing all vehicle data in a standard format and from a device perspective lacking open APIs preventing third party developers from creating a rich set of applications to extend functionality.