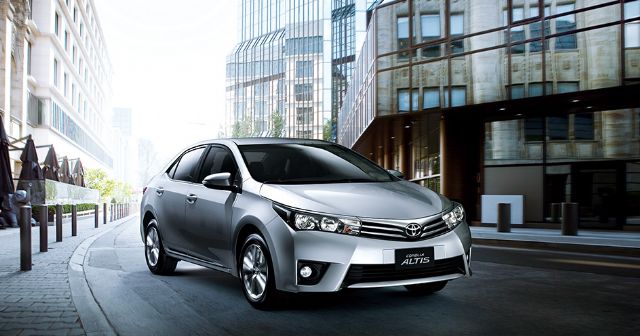 The Toyota Altis sedan assembled by Kuozui is the best-selling passenger car in Taiwan.
Celebrating its 30th anniversary this year, Kuozui Motors Ltd., assembler of Toyotas and trucks in Taiwan, aims for annual production volume of some 200,000 cars, which, if met, will make Kuozui the first local automaker to surpass the 200,000-unit threshold.
Kuozui is a joint venture between Toyota Motor Corp. of Japan and Hotai Motor Co. Ltd. of Taiwan, the local agent of Toyota and Lexus. In addition to being the largest auto assembler on the island, Kuozui is part of Toyota's global division-of-labor scheme by exporting Taiwan-assembled Toyota Altis sedans to the Middle East market. The company says that the profit margins of exported cars are relatively lower, but the economy of scale effectively cuts the cost of cars for sale in Taiwan.
Currently, Kuozui's local content rate is over 60%, or even as high as 70% for some models. An example is that Kuozui currently produces more than 5,000 Toyota Altis sedans per month, generating profits for itself and the whole auto-parts supply chain in Taiwan.
In 2013, Kuozui's local production totaled 173,705 cars, or more than half of total new cars produced on the island, generating production value of NT$125 billion (US$4.17 billion). The company exported more than 81,000 locally assembled Toyota Altis to the Middle East, and the volume will rise to about 100,000 units due to hot market response. Thanks to Toyota Japan's support, Kuozui's  export markets have expanded to Iraq, Afghanistan, and Yemen, while its export volume increased 21% in 2013.
Akio Toyoda, president of Toyota, attended Kuozui's 30th anniversary celebration, implying Kuozui's importance in the Toyota network.
Among global affiliates, the quality level and efficiency of Kuozui has long been in the top-three, making the Taiwanese venture a good choice of high-quality passenger cars. Industry sources said that if the duties on assembled cars traded between Taiwan and China can be lowered in the future, Kuozui is expected to be chosen to locally assemble Lexus.