Information management and people-oriented design will be the make-or-break factors in the emerging market for smart lighting.
By MICHELLE HSU

The increasingly close ties between lighting industries across the Taiwan Strait were in the spotlight at the Taipei International Lighting Show (TILS) held in late March this year. The show featured a special cross-strait lighting industry forum on life applications of emerging smart lighting technology, hosted by Steven Lin, chairman of the Taiwan Lighting Fixture Export Association (TLFEA), one of the show organizers. Lighting industry experts from both sides of the strait joined the forum to explore the future development trends of smart lighting and their possible impact on industries and daily life.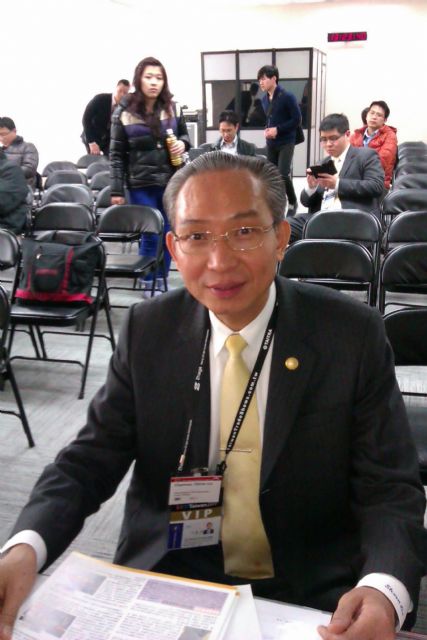 TLFEA Chairman Steven Lin: "China could become the world's fastest growing market for smart cities, which is something that Taiwan's lighting industry should take heed of."
"The rise of China's market has triggered a territorial restructuring of the global market," said Lin. The lighting industry is a pioneer in cross-straits economic exchange. In recent years, China's government has paid a fair amount of attention to the rise of smart lighting and the related smart cities, and vigorously formulated relevant laws and regulations. More than 10 cities have now been declared pilot cities for other cities to follow. In the future, China could become the world's fastest growing market for smart cities: a prospect that Taiwan's lighting industry would do well to heed. China's industry leaders were therefore invited to the seminar to introduce the development of smart lighting and smart cities in China, as well as their future development outlook.
"The rise of smart cities will constitute a major force to drive development of smart lighting," said Zhao Jianping, Deputy Director of the China Academy of Building Research. "The planning of smart cities will lead to the rise of smart buildings, and the rise of smart buildings will expand the use of smart lighting systems," he added. All the world's major nations are promoting smart cities. In China, all levels of government have begun working to develop application standards for smart cities and smart lighting. Some governments have appointed relevant agencies to spearhead R&D projects and others have even taken on the job of security testing work.
Public Information Management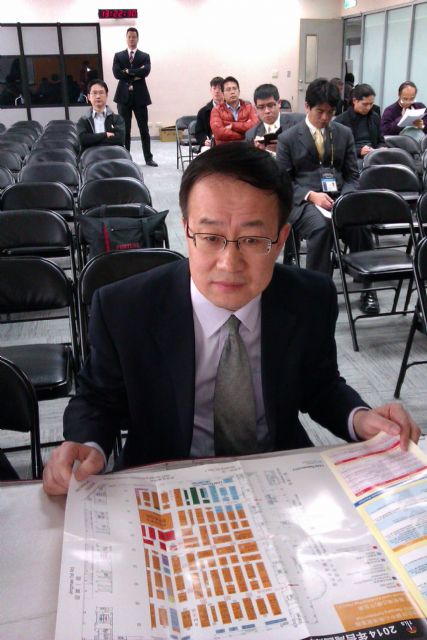 Zhao Jianping, deputy director of the China Academy of Building Research, says that smart cities involve the management and services of public information and services must be handled by credible government agencies.
Zhao noted that smart cities involve the management and services of public information. Such services must be handled by credible government agencies. In the future, public information will be closely integrated with the people's daily lives. In January 2013, China announced the first batch of pilot cities, including top-tier cities such as Beijing, Shanghai and Guangzhou, with other cities to be added. Some pilot cities are already requiring that beginning from this year, all new buildings within their jurisdictions should comply with green building standards. Some have even developed smart city prototypes.
Zhao believes that information management plays a crucial role in smart cities and smart lighting and that the overall design of related systems must be people-oriented. After all, the main purpose of technological development is to improve the comfort and convenience of life. In this regard, Zhao believes that services will play an increasingly prominent role in smart lighting systems, relative to hardware and facilities.
Rise of a New Business Model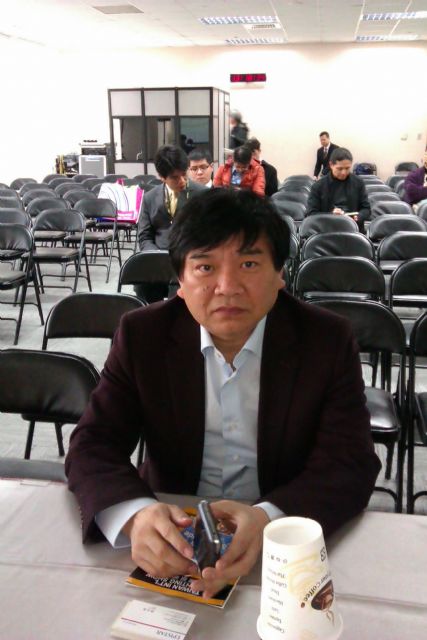 Dou Linping, chairman of the China Illuminating Engineering Society, says that technological advances have made LED lighting ubiquitous.
Dou Linping, Chairman of the China Illuminating Engineering Society (China NC-CIE), is a 30-plus-year veteran of the lighting industry and has an intimate knowledge of the development of China's lighting industry and current status. He believes that smart lighting is an inevitable trend. With technological advances, LED lighting has already become ubiquitous with applications ranging from traffic lights to indicator lights in all kinds of electrical products. In the future, LED lighting will become even more integrated into daily life.
Compared to traditional lighting, LED lighting is far more integrated with the electronics industry. This integration has enabled greater functionality, including dimming functions, light color adjustment, automatic switch controls and remote operation. In the future, smart lighting will denote the full synthesis of electronic technology in lighting.
Dou listed other advantages that electronic technology have brought to lighting, such as convenience and precision. He gave the example of the government's use of lighting ratios to determine occupancy in small remote villages, as well as the present use of systems to calculate lighting and electricity consumption ratios. This has provided far more accurate data than could be obtained through manual surveys and with far less reliance on manpower.
According to Dou, the new generation of lighting used today is still only a translated version of traditional lighting since its main features are power-saving and basic electronic functions. Such lights have not yet truly been attained to the realm of "smart lighting."
Dou believes that the future rise of smart lighting will have a far-reaching impact on human life. And 'bearing the brunt' of this will be the changing business model of the lighting market. He points out that most consumers, and even electricians, don't understand many of the features of smart lighting systems. In future, smart lighting service providers will focus on deploying lighting design platforms as well as providing lighting system design and installation services, complemented with after-sales service, and even going as far as establishing lifetime service relationships with customers. Smart lighting design and installation will become increasingly complex, so the size of the lighting retail industry will grow and shift to new business models.
Smart lighting will also become more deeply ingrained in daily life. Its applications will not be limited to individual businesses, but extend to whole communities, cities, and even entire provinces and countries. At that time, technology integration will play a more crucial role. Such large-scale operations are likely to be beyond the abilities of regular lighting shops, requiring businesses to embrace new business models.
Indeed, Dou is not optimistic about the future development of small lighting shops as the market space for traditional lighting retailers narrows. For example, he said, many traditional shops in China closed last year. Fortunately, as he pointed out, the lighting industry as a whole is still in a transition period that cold last for some time, giving current industry operators ample time to plan their future course.
Smart but Complex
Although smart lighting promises to improve the convenience and comfort of life, Shi Xiaohong, secretary general of the Shanghai-based National Lighting Fitting Quality Supervision Testing Centre (CLTC), believes that there are always two sides to the coin. What's called smart lighting refers in fact to something with a far more complex structure than traditional lighting. The level of complexity is likely to be beyond most people's comprehension and could therefore actually introduce another kind of inconvenience in life.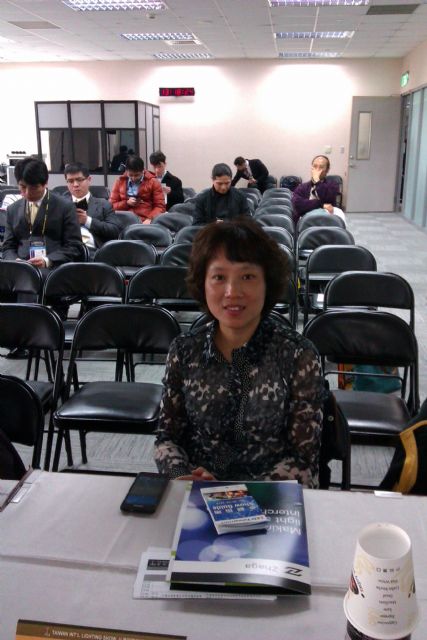 Shi Xiaohong, secretary general of the Shanghai-based National Lighting Fitting Quality Supervision Testing Centre, warns that smart lighting could also introduce new inconveniences in life due to their complexity.
For example, if a home has a defective light bulb, the consumer may be reluctant to change it personally due to a lack of full understanding about the overall lighting system in their home. They would therefore need to call on the services of a specialist to replace it.
As General Manager of Shanghai Alpha Lighting Fitting Test Ltd., Shi has extensive experience in lighting safety testing work. She pointed out that safety standard testing work for new types of green lighting is much more complex than tests for traditional lighting products and light bulbs. It isn't hard to imagine that safety testing for smart lighting systems will be even more complex than tests for stand-alone lighting products.
At that time, lighting may really become the exclusive domain of experts. Shi says that the biggest difference between LED lighting and the lighting products of the past is in the transmission of information, and a part of it is the interaction between human and machine. This characteristic has already posed considerable challenges for traditional lighting safety testing. For example, previously the focus was only on the study of single lamps, but now the focus is on whole systems.
Shi notes frankly that LED lighting has presented a major challenge to the safety inspection and testing of lamps, which now involves testing entire message transmission systems. Future lighting safety testing work may need to include 'human factor' issues and look at the effects of lighting products on the physical, mental, and emotional state of individuals. The 'human factor' issues will further add to the complexity of lighting safety inspection and testing.
Many industry operators have urged the government to speed up the formulation of  LED lighting safety standards and to announce these safety specifications as soon as possible to give the industry guidelines and alleviate consumer concern over the safety of LED lighting. Shi believes, however, that LED lighting is still in its infancy and if the government formulates product safety standards while the industry is not yet mature such specifications may also not be sufficiently mature. This could potentially limit the development of some industry operators.
For this reason Shi accepts the lack of safety standards in the LED market. "Standards should not be set too hastily or they could hamper development," she said. Standards should be determined after the market has grown to a certain level. Shi also said that current discussion of LED lighting safety standards is usually biased towards manufacturing aspects and product structure. She suggests that the authorities concerned should pay more attention to end user information, which is to say the needs and concerns of consumers, so that the lighting products launched in future will meet the consumer needs and preferences.
Human Factors
Chu Mu-tao, a research fellow at the Industrial Technology Research Institute (ITRI), notes that the original intention of smart lighting was to use electronic systems to control light brightness and color to meet peoples' needs. However, people have an infinite range of needs, meaning that the functions of the so-called smart lighting, and their corresponding control systems, are becoming increasingly complex.
Chu thinks that a lighting product can be put into use without necessarily having to be integrated into the operation of an entire lighting system: an approach that would allow greater flexibility to meet the different needs and preferences of consumers. He notes that ITRI has developed a smart lighting system that was installed at Ta-yeh University in Changhua County through a cooperation project. The system is designed to put greater emphasis on human factors, considering the mental, physical, and emotional effect of lighting on users.
"Applicability should be the priority concern in the development of a smart lighting systems," said Money Chen, special assistant to the president of Epistar Corporation, a leading LED IC parts supplier in the world. "It would be a disaster if consumers couldn't replace a small bulb in their home by themselves," he noted in reference to Shi's comments. Chen emphasized that convenience is a basic requirement for smart lighting. Chen believes that comprehensiveness and applicability to individual needs should be the major direction of smart lighting development in the future.