Several auto-parts manufacturers listed on the Taiwan Stock Exchange recently reported good operating results for the first few months of the year. Hota Industrial Manufacturing Co., Ltd. and Tsang Yow Industrial Co., Ltd., for instance, both scored record first-quarter earnings, while the Tong Yang Industrial Co., Ltd. reported April earnings at a three-year high.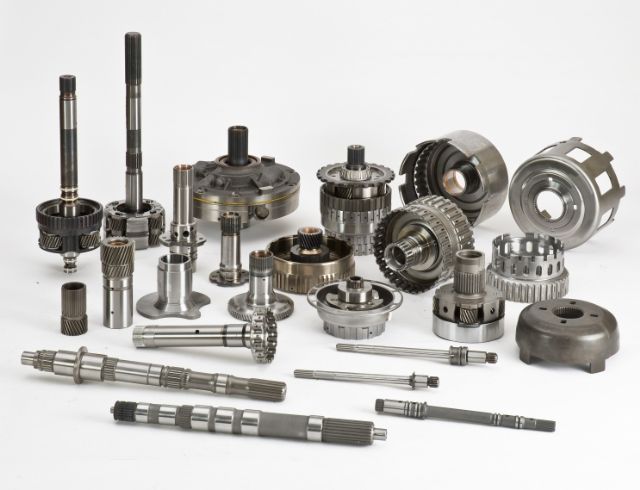 High-precision transmission gear products made by Tsang Yow, a newly listed parts maker in Taiwan. (photo from the company's website)
Hota has announced that it will soon kick off the production of transmission gear sets for a European high-end motorcycle maker, and that it has also won a new order for transmission gear sets from international agricultural machinery maker AGCO. The firm expects that these new orders--and new customers--will continue driving its revenue growth over the next few years.
An original equipment (OE) supplier of transmission gearboxes and gear sets for international assembled-vehicle and tier-1 parts manufacturers, Hota registered consolidated revenue of NT$980 million (US$32.7 million) in the first quarter of 2014, up 11.9% year-on-year (YoY), with net earnings of NT$154 million (US$5.13 million), up 41.1%. Earnings per share (EPS) amounted to NT$0.68 (US$0.02), a company record for the period.
Charles Chen, Hota's president, pointed out that his company is aggressively developing new customers and will soon begin mass-producing transmission gears for 800cc, 900cc, 1,400cc, and 1,600cc high-end motorcycles for its new European customer.
Tong Yang, the largest auto-parts maker in Taiwan, had consolidated net earnings of NT$156 million (US$5.2 million) in April, up 17% YoY and a three-year record for the period. For the first quarter the company reported consolidated net earnings of NT$637 million (US$21.2 million), up 20%, translating into EPS of NT$1.03 (US$0.03).
Crispin Wu, Tong Yang's president, said that the recovering economies of the U.S. and Europe are driving up demand for aftermarket (AM) replacement auto parts, and expressed optimism that the strong demand will last to the end of the second quarter. He attributed his company's high profitability to the results of continued corporate restructuring.
The company's 17 reinvested subsidiaries and joint ventures in China supply various kinds of auto parts for at least 56 new-car models there. Two of Tong Yang's Chinese ventures, Xiangyang Tong Yang in Hubei Province and Foshan Tong Yang in Guangdong Province, will kick off mass production in the second half, bringing even greater comprehensiveness to the firm's product lineup in China.