At his company's annual shareholders meeting, Elon Musk, co-founder, CEO, and product architect of American electric-car maker Tesla Motors Inc., reported that Tesla is expanding its cooperation with the Hon Hai Precision Ind. Co. of Taiwan, a world-leading EMS (electronics manufacturing services) provider, with the aim of accelerating the upgrading of production capacity. Both Tesla and Hon Hai decline to reveal further details of their partnership.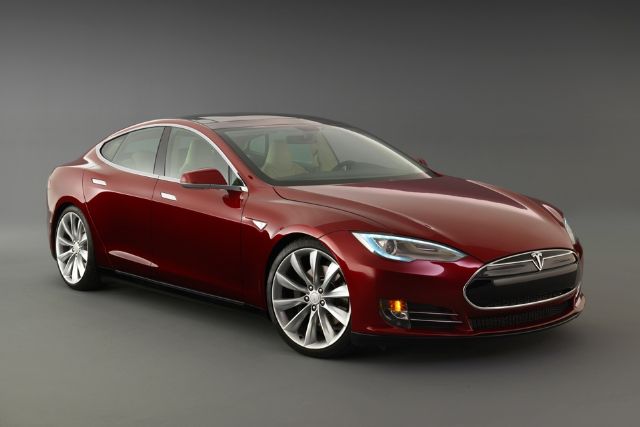 The Tesla Model S premium electric car is the most successful product of its kind. (photo courtesy Tesla)
Telsa is the most successful maker of premium electric cars in the world, thanks mainly to the hot sales of its Model S in various markets. Hon Hai is the largest private manufacturer in Taiwan, and hopes to grow even larger with the expansion of its business scope from mainly 3C (computers, communications, and consumer electronics) to 6C (the original three plus channels, cars, content).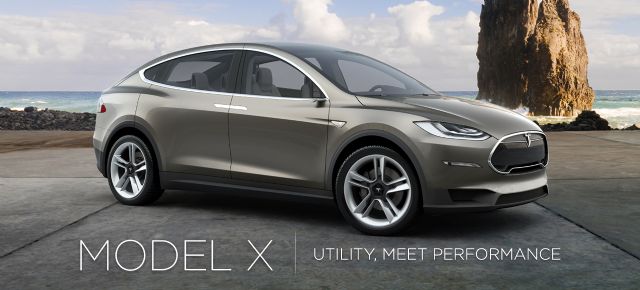 Tesla will soon introduce the new Model X, which is expected to trigger another surge in demand thanks to greater affordability. (photo courtesy Tesla)
Industry insiders say that that Hon Hai kicked off its cooperation with Tesla several years ago by supplying automotive-application thin film transistor-liquid crystal display (TFT-LCD) panels from  Innolux Display Corp., its subsidiary and the largest TFT-LCD maker in Taiwan. Hon Hai chairman Terry Gou reportedly tried to persuade Musk to install an electric-car assembly line at one of Hon Hai's production bases in China to resolve a supply shortage in that big market. Once Hon Hai and Tesla reach a consensus in cooperation, the sources say, Tesla is expected to achieve added vehicle production capacity and Hon Hai will get a foothold in the automotive industry.
Hon Hai has been showing interest in automotive-related businesses for several years and has invested in the UER Technology Corp. of Taiwan, a lithium-ion battery maker with key know-how in heat dissipation.
Gou believes that the inevitable trend toward weight-cutting in the automotive industry presents very good opportunities to Hon Hai, which boasts strong capability in precision in the fields of die/mold development, aluminum stamping, and glass processing.
Regarding the EV assembly plant that he wants, Gou said, he will first find a suitable assembled-car maker and then try to persuade it to set up an EV production line in Taiwan. Further information on Hon Hai's plans for EV production is expected to be announced in the first quarter of 2015.
The chairman once pointed out that Taichung in central Taiwan is an ideal location for the production of EVs, thanks to its precision machinery industrial cluster, Taichung Harbor, and abundant harbor hinterland. A Hon Hai-invested battery maker is also located there.
Tesla's Giga Factory
At his company's recent shareholders meetings, Musk also announced that Tesla plans to invest US$5 billion in a "Giga Factory" that will produce batteries for 500,000 vehicles by 2020. Tesla expects the new factory to bring the price of batteries down by 30%.
Musk expects Tesla to finalize the choice of location for its new battery factory from three candidate states in the southeastern U.S. by the end of 2014. Construction will take about two years and production is scheduled to begin in 2017. The facility will employ more than 6,000 workers on a floor area of 10 million square feet.