Stronger demand from the global auto-parts market is spurring Taiwanese makers to aggressively invest in production expansions. Two leading auto-parts makers, Tong Yang Industrial Co., Ltd. (TYG) and TYC Brothers Industrial Co., Ltd., recently announced such plans at shareholder meetings.

TYG, the world's largest maker of aftermarket (AM) plastic body-parts, and a major original equipment (OE) body-parts supplier to international automakers, claimed it would increase capital spending in 2014 to NT$3.9 billion (US$130 million), more than half of the company's capitalization. Raymond Wu, TYG's vice chairman, said at the shareholder meeting that his company would see its strongest-ever revenue increase in 2015.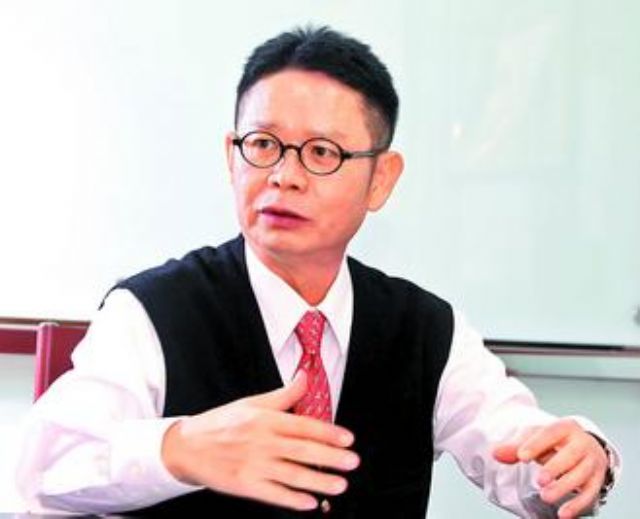 TYG president Crispin Wu (Photo from UDN)
Crispin Wu, president of TYG, pointed out that the recovering global economy is driving up demand for both OE and AM auto-parts. In 2013, TYG registered consolidated revenue of NT$19.62 billion (US$654 million), up 15% from the previous year, with net earnings reaching NT$1.4 billion (US$46.6 million), an 81% increase.
Over the past three years, the president added, TYG has invested heavily in renovating its facilities to boost production capacity and efficiency; but that's still not enough. The company needs to continuously add new production capacity and set up new factories, he said, to fully tap the huge opportunities in the growing AM auto-parts market.
This year, Wu continued, TYG has been expanding capacity at its Tainan base with the construction of a new fifth plastic-parts factory, AM electroplating factory, and fender sheet-metal stamping factory, and additional AM parts warehouses. The new facilities will significantly boost TYG's production capacity and logistic handling capability, helping the company to extend its lead over competitors, he said.
TYG's fifth plastic-parts factory in Tainan will be installed with 15 heavy-duty (2,500- to 3,000-ton) plastic injection molding machines. The new facility is scheduled to kick off production in February 2015, Wu said. The new AM electroplating factory will be inaugurated by the end of 2014 and will be the largest facility of its kind in Taiwan. The new fender stamping plant will boost TYG's sheet-metal stamping capacity when it starts production in June, 2015. Wu noted that the number of loading docks at TYG's warehouse in Tainan would be increased to 111 and have a total handling capacity of 1,700 containers per month.
Raymond Wu said that TYG is scheduled to pour about NT$2 billion (US$66.7 million) into mold and die development for new products this year, bringing total annual capital spending to about NT$3.9 billion (US$130 million). In addition, the company plans to continuously increase the number of products certified by major international quality systems for AM parts, including CAPA, NSF, THATCHAM, and TUV.
Institutional investors said that TYG is expected to report pretax earnings per share (EPS) of about NT$3.5 (US$0.12) this year, and the figure is expected to increase by about 25% to more than NT$4 (US$0.13) in 2015.
TYC Invests in Growth
TYC, one of the largest auto-lamp makers in Taiwan and another major Taiwanese player in the global auto-parts market, also announced it would soon begin work on a new factory at the Tainan Technology Industrial Park (TTIP) in southern Taiwan.
J.J. Wu, chairman of TYC, pointed out at his company's recent shareholder meeting that strong demand has filled the company's production capacity through the third quarter; and the fourth quarter will bring the industry's traditional peak season. Wu said that TYC would increase revenue in 2014. In the first quarter, the company reported earnings per share (EPS) of NT$0.5 (US$0.02), up 87.3% year-on-year (YoY) and higher than the NT$0.2 (US$0.01) for all of 2013.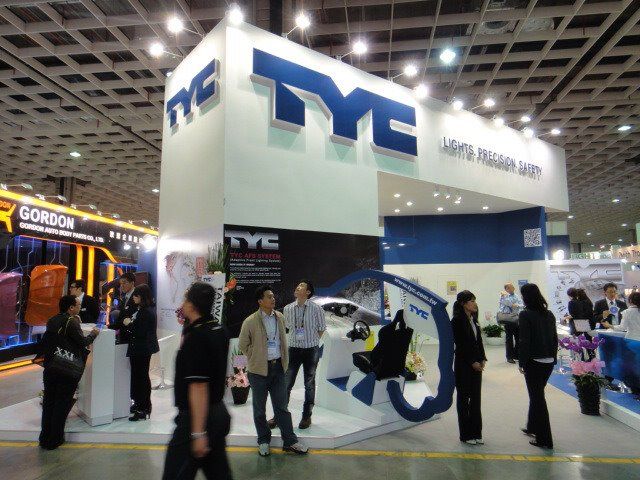 TYC is a major auto-lamp maker in Taiwan.
According to Wu, TYC weathered the anti-trust legal suit in North America last year, and 2014 brings a new start for TYC. Last year, TYC registered consolidated revenue of NT$16.5 billion (US$550 million), including about 85% from OE-lamp sales and 15% from AM products. As the existing production lines are simultaneously producing OE and AM products, TYC's first priority is to divide the two businesses by setting up a new factory to escape conflicts in product deliveries and management.
Wu claimed that his company has gained a solid foothold in the OE-lamp business, but if TYC wants to achieve double-digit revenue growth, the first priority will be the separation of its OE and AM business divisions. The split will help the company to greatly expand AM-product shipments, and after the business separation, TYC will continue to cut AM product costs to make them even more competitive in the global market, according to Wu.
TYC also increased control of its North American distribution channel early this year through a US$10 million investment that increased its shareholding in U.S. distributor Genera to 57% from 22% before. This year, Wu said, the prolonged snowy season in North America created stronger demand for AM auto lamps, a key product category in the so-called collision replacement parts (auto parts often replaced after vehicle collisions, including head and tail lamps, bumpers, grilles, side mirrors, engine hoods, and door panels). In Europe, Wu continued, TYC has explored new markets such as Russia and Scandinavian countries. In conjunction with market development and stronger-than-expected demand in major markets, TYC's accumulated revenue in the first five months of the year increased by about 20% year-on-year (YoY).
Rapidly increasing orders from global customers, Wu said, have prompted TYC to fast-track its plant expansion plan. The company will soon set up its third Taiwan-based auto-lamp factory at the TTIP.
Overseas Deployments
Through its subsidiary Jouku Technology Inc., TYC has been continuously developing business in overseas markets. In Indonesia, TYC has partnered with major local auto-parts company Astra to set up a joint-venture plant. In Malaysia, the Taiwanese lamp maker will soon tie up with Japanese auto-lamp supplier Stanley to establish a new factory to supply OE lamps to Japanese automakers there.
In China, TYC's subsidiary DBM Reflex of Taiwan Co., Ltd., a leading reflex reflector manufacturer founded in 1999 as a joint venture between TYC and DBM Reflex Enterprise of Canada, has set up a new factory in Kunshan, Jiangsu Province to tap the truck-use reflector market there. This year, the Chinese factory is expected to ship some 15 million to 20 million reflectors. With its control of patented die core techniques, DBM Taiwan is expected to earn strong returns for TYC.
Wu said there are about 30 million trucks running on roads in China today, and the number increases by another three million every year. New safety regulations require each truck to have 40 to 80 reflectors, creating vast opportunities in China.