Automotive A/C condensers, evaporators, oil coolers, radiators, heat sinks etc.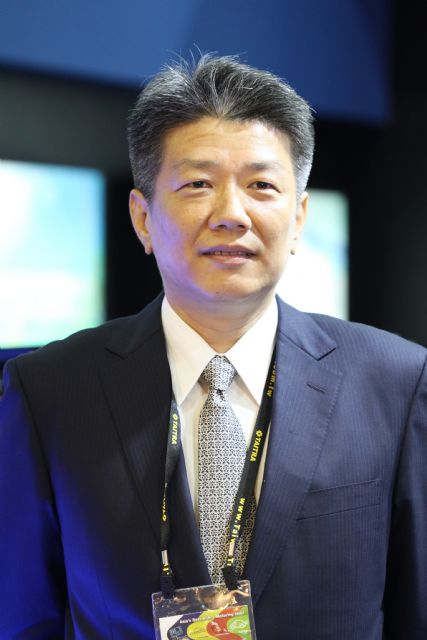 C.C. Wan, chairman of Wan Zai, the world's largest supplier of AM automotive A/C condensers
At the 2014 Taipei AMPA show, C.C. Wan, chairman of the Man Zai Industrial Co., the world's most comprehensive supplier of automotive air-conditioning (A/C) condensers and evaporators as well as cooling-system radiators, stated that his company is rapidly moving toward the goal of becoming a world-class producer of heating, ventilation and air conditioning (HVAC) products, and a great partner for global vehicle manufacturers and tier-1 suppliers.
Founded in 1984, Man Zai has been following a program of specialization while expanding its product line into related fields. Currently, the company manufactures a wide array of items including automotive condensers, radiators, evaporators, heater cores, and intercoolers for automobiles and motorcycles. In recent years it has used its accumulated know-how and experience in automotive heat exchanges in an effort to expand into other industries requiring high-efficiency heat-dissipation solutions, such as information and communications technology (ICT), telecoms, electrical machinery, and electric vehicles. This effort, Wan believes, will lay down a solid foundation for his company's rapid business development in the future.
Some of Man Zai's quality products on show at 2014 Taipei AMPA
At Taipei AMPA this year, Man Zai showcased products under its own newly developed brands, "Zilax" for automotive A/C system parts and "Zicool" for automotive engine cooling system parts. According to Wan, after building up a very comprehensive range of products his company has decided to establish clearer identification symbols for different product categories so as to extend its lead over global competitors.
Thanks to such efforts, Man Zai has become a world-class player in the automotive aftermarket with an annual production volume of about two million heat exchangers. Wan pointed out that his company's automotive A/C condensers are available for 85% to 90% of all popular European and American car models.
Wan also stressed that  Man Zai is utilizing its strong technical capability and expertise to venture into other related products with the goal of becoming a world-class HVAC integrator that is cooperating more closely with international automakers.