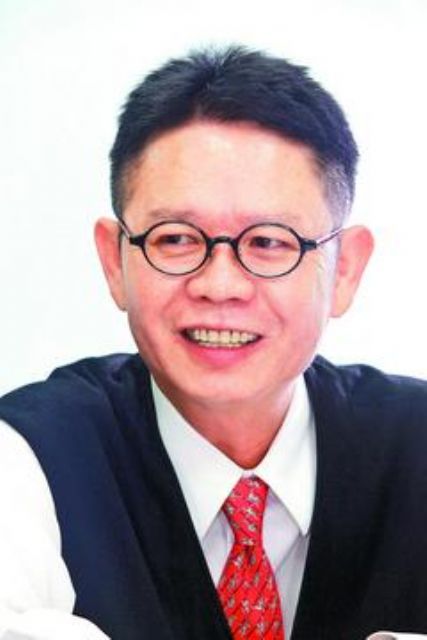 Crispin Wu, president of TYG. (Photo from UDN)
Tong Yang Industrial Co., Ltd. (TYG), a major auto-parts maker in Taiwan, recently announced self-audited pretax earnings of NT$89.96 million (US$3 million) for June, as well as cumulative pretax earnings of NT$881 million (US$29.4 million) for H1, down 4% year-on-year (YoY) and translating into  earnings per share (EPS) of NT$1.45 (US$0.05).
TYG is a major maker of aftermarket (AM) plastic body-parts and original equipment (OE) supplier to international automakers as well as ones in Taiwan. The firm attributes the YoY decrease in H1 earnings and EPS to currency-exchange loss, without which its same-period earnings would see a 7% YoY increase.
The Taiwanese auto-parts makers completed a series of corporate restructuring in 2013 and has seen clear business growth, albeit still posting eroded H1 profits due to continued depreciation of NT-dollar against greenback.
TYG's OE business reported a 17% YoY increase in H1 earnings, thanks mainly to the strong new-car sales in Taiwan. The firm's new electroplating lines at its Guanyin facility in Taoyuan County of northern Taiwan that  produces OE parts started up in August 2013; while the restructuring of its electroplating facility and construction of a mold/die plant in Tainan were also completed last year. Such added capacity will enable TYG to accept  more orders from local and foreign customers.
TYG is both a supplier of AM and OE items, with the former mainly exported to customers worldwide, where traditional high-seasons are the first and fourth quarters. This year strong demand lasted from the first quarter into the second. Excluding the currency-exchange factor, TYG says its H1 AM parts pretax earnings grew 3% YoY.
Crispin Wu, TYG's president, says that his company is very optimistic about rising sales of AM products, so has been continuously expanding capacity in Taiwan. In addition, the firm has been steadily increasing the number of AM auto-parts meeting major international quality and safety standards, such as CAPA, NSF, Thatcham, TUV etc.