New product weighs much less while providing far more light than conventional models
By STEVE CHUANG

Reducing the physical burden imposed on firefighters by their equipment so as to enhance their efficiency, mobility, and safety during firefighting operations has long been a challenge for fire departments everywhere. Now Taiwan's Industrial Technology Research Institute (ITRI), a government-funded, world-caliber R&D institute, has gone a long way toward meeting that challenge by developing a "Tactical Nozzle Light" that provides firefighters a lighter, safer headlamp solution that is energy-efficient to boot.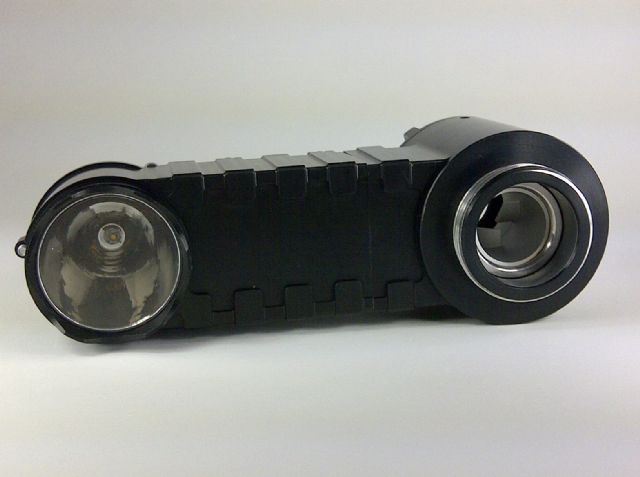 ITRI's Tactical Nozzle Light weighs only one third as much as conventional fire headlamps while providing 10 times the illumination.
Realizing that effective lighting and a reliable water supply system are the most important elements in firefighting safety, ITRI directed its Green Energy and Environment Research Laboratories several years ago to develop the nozzle light.
ITRI explains that the Tactical Nozzle Light was developed to solve a problem that has long troubled firefighters: poor illumination provided by battery-dependent helmet lights and flashlights. Better hand-held lights cannot be a solution, since firefighters need both their hands to wield high-pressure water hoses and it is difficult to point flashlights in the direction the hoses are shooting water. Battery life is also an issue.
Developed using micro turbine generation and high-power LED technologies, ITRI's Tactical Nozzle Light is a technologically impressive, practical solution that greatly enhances firefighting efficiency and safety while reducing the overall equipment load.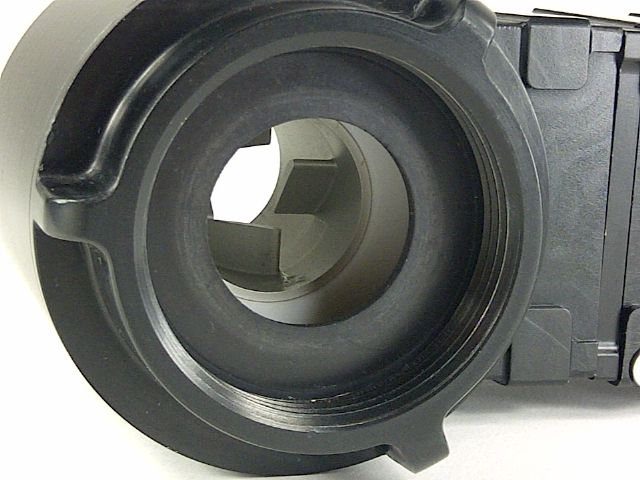 The built-in hydropower generation system features a micro turbine with hollow-closed structure.
World's First Firefighting Headlamp Mountable on a Fire-hose Nozzle
ITRI says that its new light is world's first firefighting headlamp that can be mounted on a fire nozzle. It has a micro hydropower generation system comprising a high-precision micro turbine with a unique hollow-closed structure, which uses only 3% of the hydrodynamic energy generated at the nozzle to generate enough electricity to give the nozzle light 10 times the illumination of conventional helmet lights (about 2,500 candelas) and a lighting range of over 200 meters.
The built-in hydropower generation system works under control of smart technology to provide sufficient electric power to light the LEDs while storing spare electricity in a capacitor. This design obviates the need for an external power supply or batteries, and allows the lamp to work even after a fire is extinguished and there is no flow of water to power it. Further, the system can provide a stable power supply with water flowing at pressures ranging from 1kg to 12kg per square centimeter, and its smart control system maintains the lamp's brightness regardless of pressure fluctuations.
High quality of the light source is one of the Tactical Nozzle Light's appeals. It uses high-brightness white LEDs from CREE to achieve better light penetration through heavy smoke at the scene of a fire.
ITRI says that firefighters can improve their firefighting efficiency and safety by mounting the headlamp on a firehose nozzle so that the light can be directed easily in the direction of the water stream. The lamp weighs only one third as much as conventional models, meets IP68 waterproof and dustproof standards, and can be fine-tuned to meet CE and UL requirements as the user demands.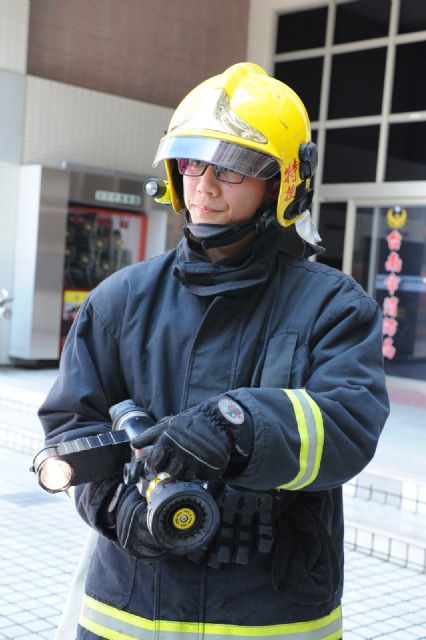 The headlamp can be mounted directly onto a firehose nozzle to enhance firefighting efficiency and safety.
Robert Hu, the acting head of ITRI's Green Energy and Environment Research Laboratories, emphasized that the Tactical Nozzle Light is an invention deriving from ITRI's cutting-edge Fluid-Driven Lighting System, and has won many awards from iF, Reddot, IDEA, and Pittsburg INPEX (Invention & New Product Exposition) for its technological innovation and practical functions.
Cooperation with Tainan City Government
The Tactical Nozzle Light has been formally adopted by the Tainan City Government. On behalf of ITRI, Hu inked a letter of intent with Tainan Mayor William  Lai in late June to establish a cooperative framework for promoting the new headlamp along with other technology for firefighting in the city. In the near future, the Tainan City Government Fire Bureau will procure 106 sets of the firefighting headlamp system to equip 740 firefighters.
Hu stressed that in addition to the headlamp, ITRI will take advantage of its strong R&D capability and related system software and services to help Tainan enhance fire protection, nurture the development of the local renewable energy sector, and build a smart, sustainable environment.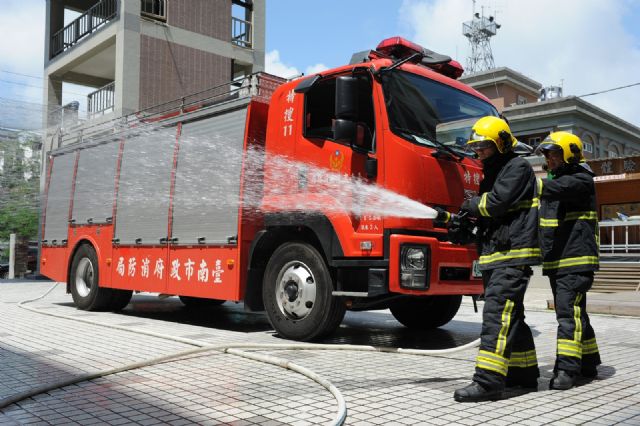 The Tainan City Fire Bureau has begun providing the Tactical Nozzle Light to its firefighters.
As part of the cooperative arrangement, ITRI has provided Tainan's Fire Bureau with a customized "handheld firefighter and fire equipment control and management system" which allows fire commanders easily to grasp an extensive range of information at the scene of a fire or disaster, thereby facilitating the brisk maneuvering of personnel and reducing the risk to firefighters.