Tung Thih Electronic Co., Ltd. (TTE), an Original Equipment (OE) automotive-electronics supplier headquartered in Taiwan supplying international automakers, recently announced it will start delivering parking sensors, BLIS (Blind Spot Information System) and Advanced Smart Parking Assist System (ASPAS) modules to vehicles built worldwide on American automaker General Motors (GM)'s D2xx platform.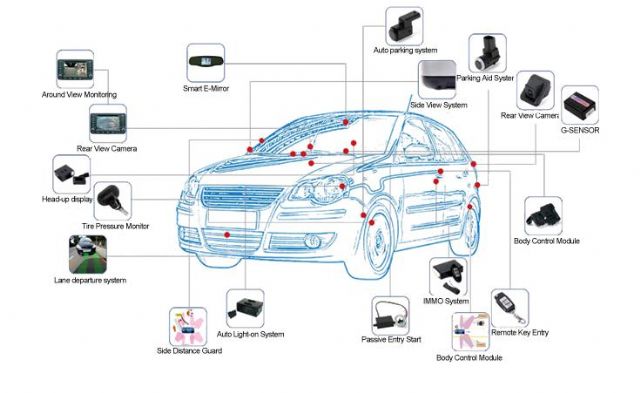 TTE is an OE automotive-electronics parts supplier to international automakers. (photo from company website)
The Taiwanese parts supplier won a 10-year order from GM for the above-mentioned parts and modules, to be supplied to 25 automobile assembly plants worldwide, and is scheduled to start shipments to Shanghai GM, the first of the 25, in September.
Industry insiders say that GM's order include at least 70 million parking sensors to see the peak annual shipments of such sensor to exceed 10 million units, almost equaling TTE's existing annual production capacity.
To cope with the GM order and the company's venture into automotive body control module (BCM) products, TTE plans to pour about 50 million renminbi (RMB or Chinese yuan), or NT$244 million (US$8.13 million) into constructing its second parts factory in Kunshan, Jiangsu Province of China, which will be twice as big as its first Kunshan facility and scheduled for start-up in January 2016.
Driven by new orders from French automaker Renault and Smart of Daimler Group of Germany, TTE has seen clear revenue growth since early this year, with Q2 consolidated revenue of NT$1.22 billion (US$40.7 million), a record high for the period in company history, and Q3 consolidated revenue expected to again hit a new record due to the start of delivery to Shanghai GM.
GM's D2xx platform will be adopted for  several new models under GM's sub-brands as Chevrolet Cruz, Opel Astra etc. TTE took part at the very start of the development of GM's D2xx platform.
TTE will also start delivering the said parts to GM's plants in North America this year, and to GM-Daewoo in South Korea and Opel in Germany in 2015, with deliveries to continue  throughout 2023.
Institutional investors say that TTE's deliveries to GM are expected to peak between 2007 and 2020, when the Taiwanese company's annual revenues are expected to double from current's.