By JENNY WU

Sensors are playing an ever-more-important role in automotive technology along with the rapid advancement of auto electronics systems. Signals emitted by various types of sensors, such as temperature, pressure, location, speed, and vibration, enable vehicle computers to precisely control different functions. An ordinary passenger car today is equipped with about 100 sensors; for luxury models, the number is around 200.

Lacking control of core technology for advanced automotive electronic control systems, many Chinese automotive-sensor makers cooperate with foreign companies or set up joint ventures with overseas partners to gain access to the technology and know-how they need to upgrade their product level and quality so that they can try to become downstream sensor suppliers to major international vendors of electronic fuel-injection (EFI) systems. Most Chinese sensor makers are content to remain at the bottom of the sector, however, producing low-margin, low-end sensors for the aftermarket.

Along with the rapid growth of new-car sales in China, the domestic demand for automotive sensors and packaged solutions has been increasing at a high rate of speed. The result is an urgent need for greater local content in these key parts. Local industry experts suggest that Chinese sensor makers should turn their attention toward the development of new-type pressure, temperature, air-flow, and motion sensors for the domestic auto industry.

Henko
One of the Chinese automotive-sensor makers that have achieved initial success in the international market is Henko Auto Spare Parts Co., Ltd., which was founded in 1984 as the ChangZheng Auto Switch Factory and has grown into a veteran developer and producer of quality electric parts for automotive applications. The company markets its products globally under its own "HENKOPARTS" brand.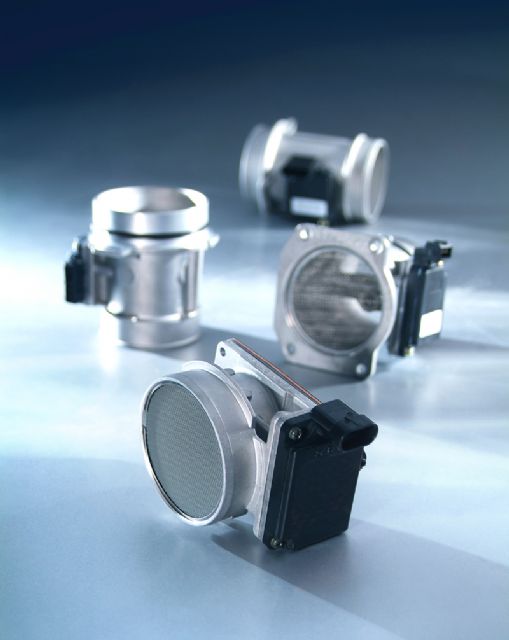 Quality products supplied by Henko, a major auto-parts supplier in China.
After three decades of growth, Henko is now one of China's largest manufacturers of fuel injection system parts with an integrated operation that encompasses design, R&D, production, sales, and logistics.
Henko supplies various types of auto sensors to customers all over the world.
With a wide range of high-tech products including electric fuel pumps, air flow sensors, and other types of sensors, Henko has committed itself to building up the most competitive manufacturing base for electric fuel injection system parts in China. Its automotive fuel pumps and air-flow sensors are supplied to hundreds of long-term customers, mainly in the U.S., Brazil, Mexico, Germany, the U.K., South Korea, and Australia. The company also supplies other major products such as electric switches (mainly for American customers GB and R&D, on the OEM basis) and wheel rims (for major customers in the U.S., Canada, and Russia).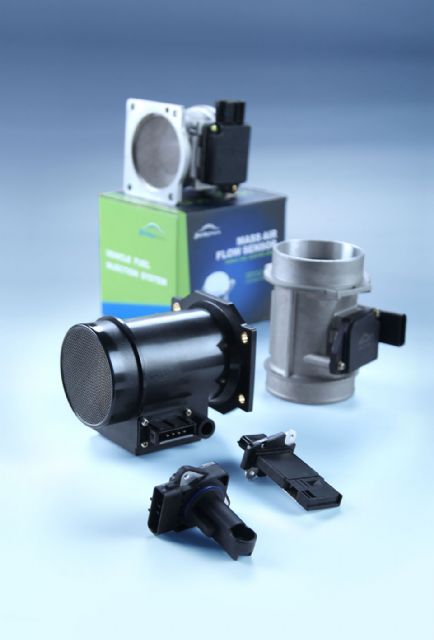 Some of Henko's other quality products.
The company is a technical partner for EFI system parts of Mikunis of Japan, with which it has signed a decade-long cooperation agreement. Henko constantly works to create new business strategies and advanced management methods, with good results; it was the first Chinese company in its line to win certification for several major international standards, including ISO/TS 16949, ISO9001: 2000 quality management, OHSAS18001: 1999 occupational health and safety management, and ISO14001: 2004 environmental management. The company currently has around 300 employees at its headquarters in Ruian, including many engineers to come from internationally known auto parts companies or research institutes.
Ruian Hongchuang
Ruian Hongchuang Auto Fittings Co., Ltd.  is a modern enterprise engaged in research, development, production, and marketing. The firm claims top-grade fabrication facilities, professional design and technology, and good business management. Its winning of ISO/TS 16949 approval in 2014 reflects its constant pursuit of advancement.
Hongchuang supplies a variety of products including air flow sensors, blower regulators, oil level sensors, and angle sensors. The hot-film air flow sensor it developed in 2003 has been patented, and the firm claims that its quality and functions have reached the international standards.
More than 80% of the company's quality products, which it stresses feature high quality and competitive prices, are exported to customers everywhere, especially in North America, Latin America, Europe, Southeast Asia, the Middle East, and Africa.
Guangzhou Jointec
Guangzhou Jointec Automation Co., Ltd. is an integrated firm that carries out product engineering, system integration, R&D, marketing and sales, and technical consulting for the automotive and automation industries. It is the local Chinese agent of many prominent international famous nameplates, such as Gems, Setra, Harting, Danaher, Amerithem, Siemens, Danfoss, Becker, Rittal, and 3M.
Backed by its deep technological know-how and expertise, Jointec has introduced various categories of products categories into China, including sensors, control switches, valves, and home appliances, all of which are widely popular with customers in the automotive, engineering, construction, transportation, medical, power generation, chemicals, and food industries, among others.