By MICHELLE HSU

China and Germany reached an agreement on cooperation in the field of electric vehicles and will unify their electric vehicle (EV) charging interface standards, indicating the increasingly close ties between the two countries in the EV field.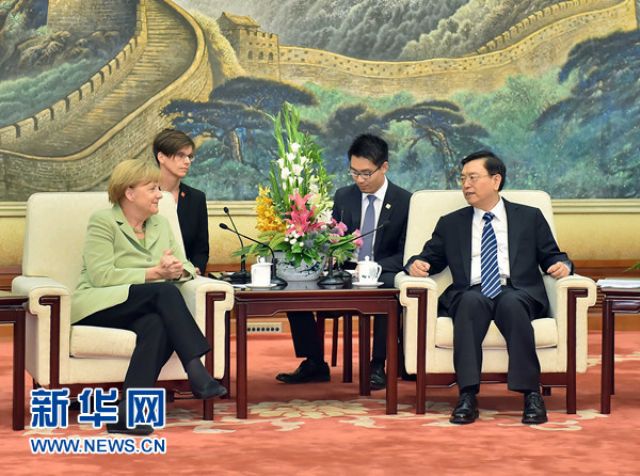 China and Germany reached an agreement on cooperation in the field of electric vehicles during German Chancellor Angela Merkel's visit to China in July.
German Chancellor Angela Merkel and China's Minister of Industry and Information Technology, Miao Wei jointly launched the Sino-German EV charging project on July 8 during Merkel's seventh visit to China.
The cooperation project aims to unify charging interfaces, which is a key to unified development of EVs. It also underscores the importance of the Chinese market to German automakers and the Chinese government's interest in enhancing cooperation with European countries.
According to the cooperation agreement, the charging interfaces for EVs produced in China and Germany will be the same, while ensuring that vehicle functionality and security are not compromised.
Chinese and German EV charging facilities will eventually be fully compatible with each other, but it won't be an easy feat. Charging interface standardization is not simply about size, it also involves the physical structure of the interfaces, their material and mechanical properties, electrical safety characteristics, charge control circuits and signal control: a complete set of charging solutions.
EVs need charging circuits, charging connector devices, and coordinated charging facilities in order to achieve safe and reliable charging and interconnectivity, using interchangeable adapters. Imagine, a parking lot where every charging post has a whole host of Interfaces; China's GB standard, America's SAE standard, Japan's CHAdeMO standard and the Combo standard promoted by Europe, this would give car owners a real headache.
After China and Germany unify their EV charging interfaces, new energy vehicles produced by Chinese and German car companies will all use the same charging interface. Apart from the Sino-German cooperation, China and the United States have also embarked on cooperation in related fields.
On July 10, the two countries announced the results in approximately 300 items of cooperation in three areas: military strategy, the economy and culture. The development of EVs was one of the elements of this dialog. Science and Technology Minister Wan Gang said that promoting infrastructure for the development of EVs for private use is extremely important.
Currently, Japanese cars account for a high proportion of the market share in China, and brands such as Toyota, Honda, and Nissan are still very popular with consumers. However, the fate of Japanese cars in China usually tends to be affected by political factors. Data from the China Association of Automobile Manufacturers shows that in the first half of 2014, German, Japanese, American, Korean and French sedan car sales accounted for 28.47%, 16.61%, 16.24%, 10.86% and 5.01%, respectively, of total sedan car sales in China. Compared with the same period of the previous year, growth in sales of Japanese and American brands was slightly lower.
Finland's New Public Transportation Plan May Weaken Demand for Private Vehicles
Finland's capital, Helsinki, earlier this year announced that by 2025 the city's public transport system would be transformed into a full coverage, point to point, "on-demand mobility" service system which, theoretically, will obviate the need for private cars.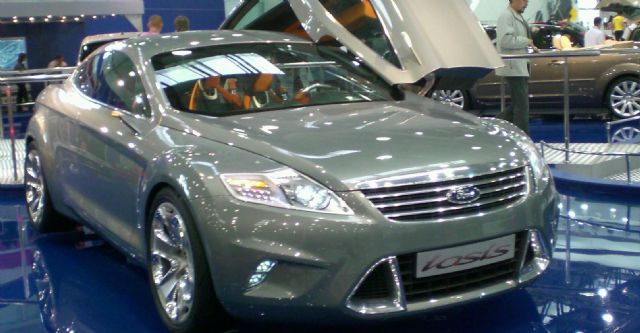 Finland's public transport system plan hopes to encourage people to stop using private cars.
According to the British "Guardian" newspaper, the plan aims to create an inexpensive, flexible, and well-coordinated public transport system that is both cheaper and more convenient than using a private car. Among the ideas tabled is to allow people to pay for public transportation costs in real time by smart phone.
Users of this service will simply enter their starting and destination points and some preferences into a mobile phone app. The app will automatically plan the trip combining driverless cars, flexible minibuses, public bicycles, ferries and other forms of public transport into a network. This is just like a government-provided "super app," which takes trip planning software currently on the market and combines it with taxi-hire service software and then makes all the services available with just a single payment.
Last year, the Helsinki Regional Transport Authority introduced a new minibus service called Kutsuplus, a front-runner of the ambitious plan. Users specify their desired pick-up points and destinations via smartphones. These requests are collected, and the app calculates an optimal route that most closely satisfies all information collected.
All of this seems well calculated to serve the mobility needs of a generation which is fully networked, very much aware of motoring's environmental issues, and not particularly interested in the joys of private car ownership.
One open question is whether Helsinki's new generation public transport system will be available to all of its residents, or only those travelers with smartphones.
Apart from this, the scheme has to work effectively not just for central Helsinki residents, but also just as effectively for residents of lower-density suburban satellite towns. Arterials and ring roads in the Helsinki area are extremely clogged, and there is an urgent need for a solution which can reduce the number of cars, while providing the same level of services as in the city center.
Japan's Automobile Federation Fights Tax Increase on Small Cars and Motorcycles
The Japan Automobile Federation reportedly announced a petition regarding the 2015 tax reform, requesting the withdrawal of the tax increases on small cars and two-wheeled vehicles scheduled to be implemented in April 2015.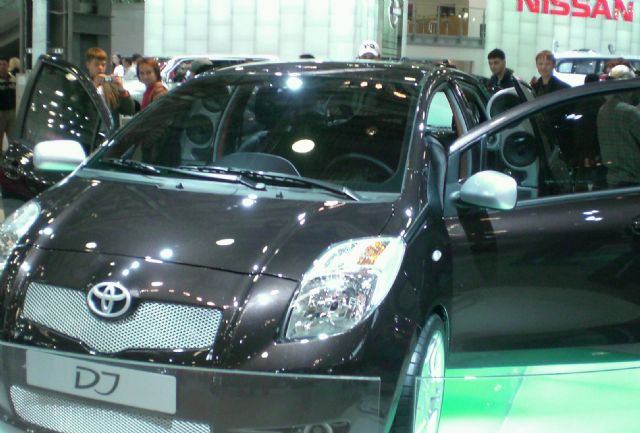 The Japan Automobile Federation requested withdrawal of the tax increases on small cars and two-wheeled vehicles, which is scheduled to be implemented in April 2015.
The petition points out that in Japan, small cars and motorcycles are necessities of life for residents, and in some areas they are important means of transport for housewives and the elderly. The federation asked the government to withdraw the proposed 1.5 to two-fold tax increases on small cars and two-wheeled vehicles of the 2014 tax amendment to reduce the burden on families.
Aihara Yasunobu, president of the Federation, stated at a press conference on the same day: "This kind of tax increase, which targets small cars and motorcycles without regard to the circumstances of local families, has no more effect on the growth of tax revenue than a self-comforting fantasy."
Japan is planning to increase sales tax by 10% and simultaneously abolish the vehicle sales tax from October 2015. The federation hopes that regardless of whether the taxes are raised or not, the vehicle purchase tax should be abolished in March 2015. The federation also believes that the use of vehicle tax increases to replace revenue lost from the vehicle sales tax is unreasonable.
Sweden Developing Carbon Fiber Electrode Material for Lithium Ion Batteries
Researchers from Sweden are exploring the use of carbon fiber electrode materials for lithium ion batteries. The high-tensile electrode material would be used in multifunctional structure lithium ion batteries for electric vehicles (EVs).
Multifunctional structure batteries turn car body parts in energy stores. Carbon fiber has a very high specific tensile stiffness and ultimate tensile strength, and it also has a very powerful ability to integrate lithium ions. Hence, carbon fiber material is often used as a structural electrode in lithium ion batteries.
Sweden's Royal Institute of Technology said the research and development project on EV carbon lithium ion battery structural electrodes was mainly aimed at improving the mechanical properties of batteries to store energy and be designed as part of the vehicle structure.
London's Imperial College and automaker Volvo have also teamed up to develop a multifunctional lithium ion structural automotive battery prototype.
The battery is composed of carbon fiber and a polymer resin, which means that the battery can not only store and discharge electrical energy, but is also structurally strong and lightweight enough to be used in the design and production of auto parts. Project developers plan to use this composite material to replace the metal flooring in the wheel well which holds the spare wheel. Volvo is presently working to design this wheel well component into prototype cars for testing purposes.
Volvo's research team has already developed two multifunctional composite material components as a basis for further testing and research of this technology. These two items developed so far include a trunk lid and a plenum cover, both of which have undergone actual vehicle testing in the Volvo S80 model.
The U.S. Pushes for Stricter Car Safety Regulations
According to news reports, the U.S. Congress and Obama administration officials have expressed the hope to grant more power to the the U.S. National Highway Traffic Safety Administration (NHTSA) to hasten auto recalls.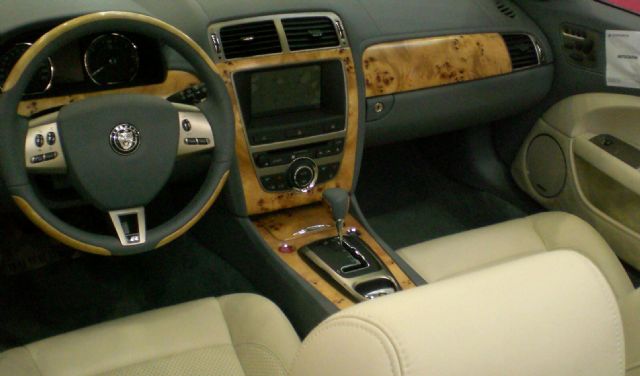 Plans are afoot to give the U.S. National Highway Traffic Safety Administration greater powers to hasten recalls.
Lawmakers in Washington are seeking to formulate more stringent regulations to ensure that cars with safety risks can be recalled as quickly as possible. Increased scrutiny and increased fines are also planned to ensure car manufacturers stay on their toes. The U.S. Senate is also considering expanding the NHTSA's budget, as well as increasing the number of investigators. Furthermore, criminal penalties will be imposed on company executives who intentionally conceal significant risks.
NHTSA Administrator David Friedman said that the government has started to impose stricter measures to ensure that car manufacturers act more responsibly. "Automakers must always put safety first, and they must be able to do this of their own accord."
General Motors is now embroiled in a scandal over improper handling of an ignition switch failure. Other car manufacturers have now started to carry out high level safety reviews.
For this reason, vehicle recall numbers have broken a seven month record, totaling 40 million units. GM accounted for the bulk of that number, with close to 26 million units recalled in the United States alone. However, the blame for vehicle safety problems does not rest entirely with car manufacturers. The federal safety agencies have also drawn a lot of flak in recent years due to slow response to safety issues.