By MICHELLE HSU

Despite consumers' concern over high cost, technological bottlenecks, inconvenience of recharging, among other problems of new energy cars, new energy vehicles have found a promising market in China where, according to official statistics, production and sales of new energy cars surged 2.3 and 2.2 times, respectively, during the first half (H1) of 2014 from a year earlier.


Sales of new energy vehicles, considered eco-friendly relative to conventional cars, have surged in China this year.
Both figures exceed those of 2013 and are expected to continue growing at accelerated pace during H2, 2014. Surging sales of new energy cars are expected to help sales of all suppliers of auto parts, and developments of charging point and facilities builders.
According to a survey conducted by the University of California, China is the world's 3rd largest new energy vehicle market in 2013, only trailing the U.S. and Germany. The accelerated growth of China's new energy vehicle market this year may further push China into the lead soon, with  new energy vehicle sales in China likely to exceed units 50,000  in 2014, about triple that of last year.
Eco-protection is generally seen as the reason driving consumers to buy energy-saving vehicle, with the recent slowdown in economic growth of China helping to drive sales of such vehicles as the Beijing government has selected new energy vehicles, along with other energy-saving industries, as targeted, emerging industries to promote to bolster China's industrial development and economic growth. China's premier Li Keqiang said that new energy vehicle is a strategic industry of China for industrial upgrading and environment protection.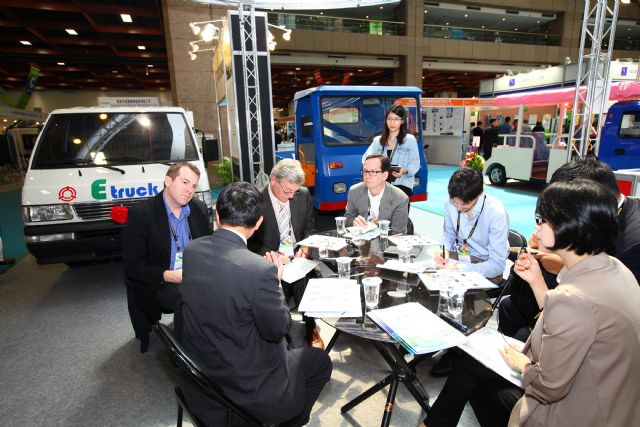 China's sales of new energy vehicles surge this year.
To encourage procurement of new energy cars, China's government has taken the lead to promote usage of such cars. The "New Energy Vehicles for Government Agencies and Public Institutions Purchase Scheme" jointly announced by the National Government Offices Administration, the Ministries of Finance, Science and Technology, Industry and Information Technology, and the National Development and Reform Commission, for example, clearly sets the timetable and roadmap for government agencies and state institutes to convert to new energy cars, with at least 30% of those in central government fleets, government agencies and state bodies in the new energy vehicle promotion cities for the 2014-16 period required to be new-energy vehicles, after which the program will be extended yearly.
The program also allows for certain percentages of new energy vehicles to be purchased for governmental agencies and state bodies of various provinces and cities during these several years.
Where micro-particle pollutant control is challenging, as in  Beijing-Tianjin-Hebei area, the Yangtze River Delta, and the Pearl River Delta, the proportion of new energy vehicles purchased by government and state bodies must not be less than 15% in 2014.
As to the infrastructure facilities and equipment for new energy vehicles which have become a matter for public concern, the program also clearly stipulates: the ratio of charging interfaces to new-energy vehicles should be not less than 1:1. The five central government ministries which jointly announced this program are required to make their policies favorable to investments in this regard, and the governmental guiding principles aim to spark enthusiasm of all sectors of society, improve key infrastructural construction for new energy vehicles, and meet recharging demands.
Specific Measures
As to how these target requirements will be implemented, the program's implementation involves 14 specific measures, including subsidies for governmental agencies and state bodies so that the final price of a new energy vehicle, minus governmental subsidy, must not exceed 180,000 yuan; local governments must classify new energy vehicle charging facilities as public infrastructure to include such in overall urban development planning; and for formulating and implementing restrictions on the quota for the motor vehicle license plate lottery, car quota systems, and road traffic priority regimes, local governments must apply appropriate concessionary policies towards new energy vehicles.
According to reports, the program also allows complete, quantified assessment feedback supervision, proposing that from 2015, energy management departments in state agencies of provincial districts or cities must, according to annual statistical summaries of the previous year, submit reports to the National Government Offices Administration of new energy vehicle equipment status, mileage, energy consumption, cost etc. At the same time, the program requires slow progress and failure to meet purchase proportion requirements to be reported; rectification orders to be issued for fraud, with culpable leaders to be held responsible.
To further encourage investments in infrastructure and equipment for new energy vehicles, the National Development and Reform Commission announced the "Electricity Pricing Guidelines for Electric Vehicles" on July 30, offering preferential rates for EV-charging stations and related facilities, in addition to the exemption of basic electricity fee by 2020.
Meanwhile, the Beijing government will  subsidize construction of charging stations and related facilities, to reduce costs of operators so as to transfer such benefits to consumers.
Another substantial incentive that the Beijing government announced earlier is to waive  purchase tax on new energy vehicles, allowing a new energy car buyer to save 17,000 yuan on the purchase of a car priced at 200,000 yuan.
Battery is the critical technology for new energy vehicle industry.
Shanghai as Model  
Preliminary results of the government's new energy vehicle promotion policies are evident in almost all major cities around China, with Shanghai considered a model city where the city government fully supports the central government in new energy car promotion. The cumulative sales volume of new energy cars in Shanghai has exceeded 1,000 vehicles during the first six months, nearly double the 581 in 2013.
The Shanghai government released the "Implementation Plan on Promoting Usage of New Energy Vehicles in Shanghai City (2013-2015)" as guidelines to regulate the situation where the number of new energy cars grows at  an accelerated pace, targeting the promotion of  new energy vehicles, infrastructure, and so forth. At a news release conference, Shanghai City revealed that the latter part of the policy, covering charging point construction and new energy cars convenient access, will soon be introduced. 
"Preliminary results of new energy vehicle promotion in Shanghai City are evident," said Ma Jing, deputy director of Shanghai Municipal Commission of Information and Informatization, also citing statistics that Shanghai's cumulative new energy vehicle sales in the first six months have exceeded 1,000 vehicles, and the number is set to grow.
As for infrastructural construction, such as charging points, Shanghai has set up a joint commission to promote construction of public charging points, accelerating promotion of  public charging network construction. Shanghai Electric Power Company has built 177 charging points at governmental agencies, enterprises, schools, residential areas, and in public parking lots. Some firms in the Hongqiao transportation hub have built more than 100 public charging points.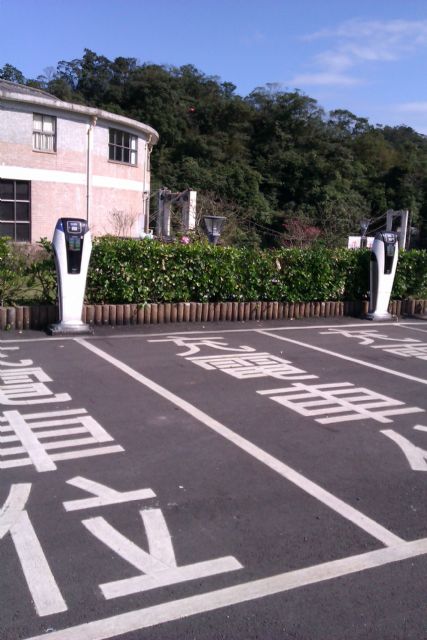 China offers incentives to encourage restriction of power-recharging points.
The surging sales in 2014, however, were only considered the beginning of the new energy vehicle market boom in China, to have motivated the city government to further promote the program in the following years. The "Implementation Plan," for example, shows that by 2015, Shanghai will promote the use of 13,000 new energy vehicles. Of these, foreign brand vehicles will account for no less than 30%, and new energy vehicles no less than 30% of new or upgraded public transport, service, sanitation, and logistics vehicles.
Shanghai Municipal Commission of Economy and Informatization and other sources have disclosed that Shanghai will introduce policies to promote new energy vehicles, and some districts of Shanghai City will also support the introduction of appropriate policies.
The city government's plan targets approximately 4,000 new energy vehicles to be in use 2013 to 2014, and about 9,000 by 2015. As of the first half of this year, Shanghai City's promotion of new energy vehicles has approached 2,000, only half of the  target.
Shanghai has also proposed to further improve infrastructure to fully realize networking and ease of use. By 2015, Shanghai will have built around 6,000 or so charging points of various types, and one hydrogen refueling station. Of these, 300 AC/ DC charging points were constructed in 2013, 1,500 will be built in 2014, and 4,200 will be built in 2015, along with one hydrogen refueling station.
As for the policy of waiving purchase taxes on  new energy vehicles proposed by the State Council, Shanghai city officials said it will be put into effect after implementation bylaws are promulgated. In addition, the State Council requested that relevant departments pay close attention to the formulation and announcement of new energy vehicle catalogs.
Shanghai Municipal Commission of Economy and Informatization said that Shanghai's model catalog will be consistent with state level catalogs, and is expected to offer local brands and imported new energy vehicles.