BY MICHELLE HSU

With reported promising outlook of its exports of auto parts, China is regulating its auto parts market with a firmer hand, with the anti-monopoly actions having started at the end of 2011 to remain active.

In August 2014, China's National Development and Reform Commission (NDRC)  investigated 12 Japanese auto parts makers and will penalize accordingly when they are found guilty of price fixing of bearing and other auto parts.

"We consult related enterprises, industrial associations, experts and lawyers, and  investigate carmakers, auto parts makers, as well as dealers to determine violations of the anti-monopoly law to protect market order and consumer rights," says the Commission's Secretary General Li Pu-ming.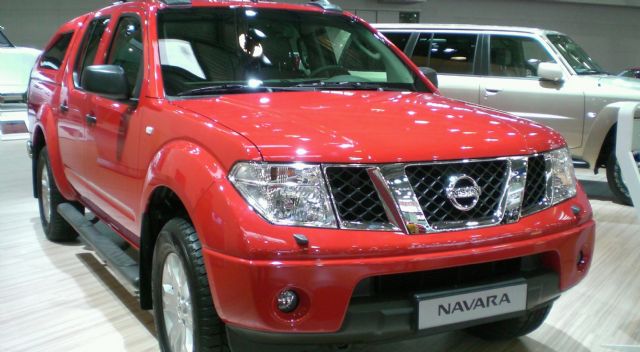 China investigated 12 Japanese auto parts makers in August.
The policy aims to crack down on  monopolistic behavior of auto parts makers who may conspire to fix prices for bigger  profits.
Earlier this year, Shanghai City Government and Hunan Provincial Government, in line with the NDRC's policy, are also following suit with American carmaker Chrysler and German carmaker Audi, and will report on investigations within this year. Meanwhile, Jiangsu, Wuxi and three other major cities in southeast China have decided to do the same with  Mercedes-Benz's auto parts suppliers this year.
Substantial Results
According to the NDRC ( the top economic-planning agency in China), the investigated auto parts makers are suspected of conspiring with  luxury carmakers to fix prices for big profits.
Through nearly two years of efforts, China's anti-monopoly actions have seen substantial results. Jaguar Land Rover PLC, for example, says that prices of three models being investigated will be reduced.
Audi has also expressed willingness to work with the NDRC's policy: "Localization measures and economies of scale allow Audi to adjust prices for spare parts in China, where Audi passes these cost advantages to its customers, and has made the adjustments proactively."
According to international press, Audi cited price reductions ranging from 16% to 38% for products including certain types of engines, gearboxes and car-body parts, with the new spare-parts prices taking effect starting Aug. 1.
Audi has announced price cuts on spare parts in response to China's investigation.
Based on Audi's global sales figures, China is the most important overseas market for Audi. Last year, according to news report, Audi sold almost 1.6 million Audis globally, with almost half a million in China, up more than 20% from  the previous year. In fact, Audi is the market leader in China where the brand for a long time was the car of choice of Chinese government officials.
China has strengthened regulation of pricing in recent years under its antitrust law that was enacted in 2008. It has taken aim at a variety of foreign brands ranging from pharmaceutical producers to the baby-formula milk-powder industry, sometimes resulting in considerable fines. About 2011 the pricing and antimonopoly division of the NDRC started to investigate foreign luxury carmakers' pricing policies in China.
Market Complexity
China's anti-monopoly actions demonstrate determination to regulate the domestic market order. Since China joined the World Trade Organization (TWO) and opened its market to the world automobile and auto parts in 2011, it has attracted many foreign auto parts makers globally.
Nonetheless there is an increasing number of foreign auto parts makers who find China actually a very challenging market, where there are local industry policies and market regulations, with China's market structure being drastically different from those of  western countries to make accustomization  difficult. Without fully understanding the market complexity, some have even decided to withdraw from the market.
A recent significant example is the German auto-parts provider Stahlgruber Gmbh which sold its subsidiary in China this summer, roughly three years after opening the business aimed to consolidate local resources and provide standardized, one-stop services in China.
Stahlgruber sold its subsidiary on June 23 to Shanghai Lingtu Trade Co., a Chinese company in the Shanghai Free Trade Zone. Lingtu is owned by Qing Yan, the former general manager of Stahlgruber's China subsidiary.
The complexity of China's auto-parts market was beyond Stahlgruber's expectation, Qing was quoted as saying. China has many makes and models to render the auto-parts market chaotic and saturated with individually owned small repair shops. International auto parts giants who have tried to standardize operations in China usually have failed, he said.
Established in 1923, Stahlgruber became Europe's largest auto-parts distribution and service provider by sales in 2010. When the German company opened its China branch in January 2011 in Shanghai, it wanted to integrate resources from international and Chinese auto-parts providers and introduce a standardized model for procurement, marketing and sales, storage, shipping and customer service, the company said.
Market complexity makes business tough for foreign players in China's auto parts market.
Stahlgruber provides a wide range of products in China, including engines, lights, air systems and oil. Stahlgruber also planned to set up an online store and offered training and marketing help to Chinese partners. "We tried to build a one-stop service connecting auto-parts factories to repair shops, but the German operating model was difficult to apply to China's complicated market," Qing said.
International Market Outlook
Stahlgruber's withdrawal from China's market is mainly due to market complexity and not business climate. China's auto parts market continues to grow and is expected to see bright prospects alongside the recovering international market.
Various signs show an improving situation for the global automobile and auto parts markets. In the United States, for example, a research report says: "Following a period of economic instability, the automotive aftermarket parts industry in the United States is expected to benefit from increasing U.S. vehicle sales and thus continues to rebound."

Various signs show an improving situation for the global automobile and auto parts markets.
This good news is especially for China which has long led as auto parts supplier in the U.S. aftermarket, and at the same time has the U.S. as its largest export market.
According to the report, "in 2012, customers in the United States bought just under 15 million vehicles, which is about 1.75 million vehicles more than in 2011. The upward trend is further fueled by the rising number of car owners who have been holding on to their automobiles for longer periods."
The average age of a passenger car in the U.S. was 11.4 years in 2012, up from about 8.4 in 1995. In light of an aging vehicle fleet and a growing number of vehicles that require servicing, the growth in demand is projected to push the automotive aftermarket parts industry's revenue up to roughly US$140 billion in 2014.