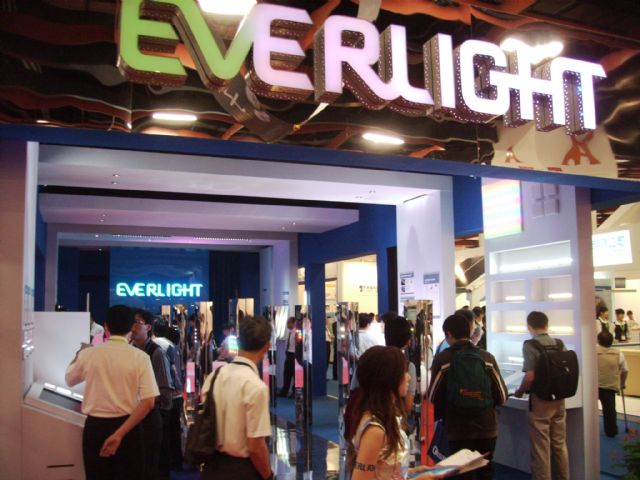 Everlight was Taiwan's most profitable LED maker in the first half of this year.
Everlight Electronics Co., Ltd.,  world's No.1 LED packager by volume, topped its Taiwanese peers in the LED industry in profitability in the first half (H1) of the year by making NT$907 million (US$30.2 million), or NT$2.16 per share.
Its H1 earnings enabled the company to dethrone Advanced Optoelectronic Technology Inc., whose EPS was NT$2.06, to be the most profitable LED maker in Taiwan.
Everlight made NT$493 million (US$16.4 million) in after-tax net income in the second quarter (Q2) of the year, up 17.66% from the previous quarter and 28.36% year on year, on consolidated revenue of NT$7.6 billion (US$256.3 million), an all-time high.
Based on such H1 earnings, industry executives project the company's earnings for 2014 at NT$5 per share.
Industry executives ascribe Everlight's H1 results mostly to brisk demand for its LEDs used in billboards, floodlights, 4K LED-lit LCD TVs, mobile phones, and automobiles, also predicting its Q3 revenue to cross NT$8 billion (US$266.6 million), up 5-10% from H2. Its July revenue hit a new high of NT$2.6 billion (US$87.1 million), increasing 3.19% from a month earlier, partly thanks to contribution from its European retailer WOFI.
According to Everlight Chairman Robert Yeh, the company faces flooding orders to keep its output at estimated four billion LEDs a month throughout Q3 to realize  stronger growth momentum for its H2 revenue relative to that in H1, and that LED markets, including  lighting, backlight, and invisible light applications, are recovering, with the lighting sector posting the strongest growth potential. (KL)