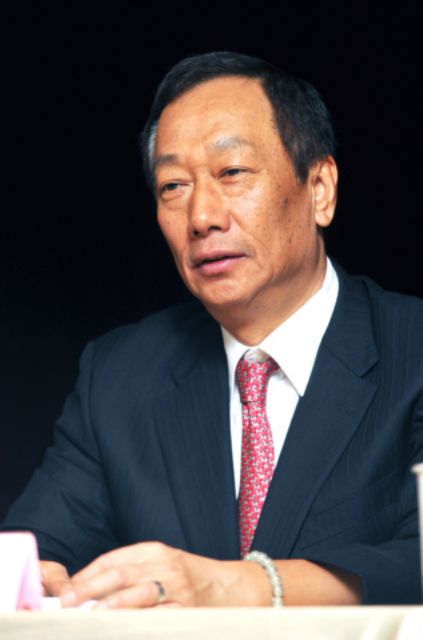 Hon Hai's chairman Terry Guo (photo from UDN)
Hon Hai Precision Ind. Co., Ltd.,  one of the world's leading providers of electronics manufacturing services and the largest private manufacturer in Taiwan, recently announced plans to invest in the Chongqing Yuanchuang Technology&Research Industrial Development Co., a Chinese tooling developer that serves customers mainly in the automotive business. The investment, through a third-country subsidiary, will amount to about NT$490 million (US$16.3 million).
Yuanchuang focuses primarily on the design, development, and manufacturing of molds, dies, jigs, and inspection fixtures for customers in the automobile and motorcycle industries. Some industry insiders pointed to the possibility that Hon Hai's investment might be in preparation for its future development in the field of electric vehicles (EVs), but this was not confirmed by the company.
However, Hon Hai is already involved actively in the automotive industry. In 2005 it acquired Taiwan's AnTec Electric System Co., an original equipment (OE) wire harness supplier to local automakers, and later on invested in the AnTec Automotive Electric System (Kunshan) Co. (a Chinese company that produces ignition and wiring systems for aircraft and vehicle applications), Liuzhou Antec Fangshen Electric System Co., Wuhu Ruichang Electric System Co., and UER Technology Corp. (suppliers of lithium-ion battery key anode materials).
In recent years, Hon Hai has expressed a strong interest in EVs. Its chairman, Terry Guo, once said at a shareholders' meeting that in the future Hon Hai will develop and produce EVs that are very affordable, being priced under US$15,000.
Some industry analysts say that the company wants to use its technologies and expertise in consumer electronics for the production of price-friendly EV products, and that its plans often succeed due to good business plans and preparation.