Foxconn Group, part of Taiwan-headquartered Hon Hai Group, recently signed a cooperation agreement with a security company in Jiangxi Province,  China, calling for the two parties to set up an open telematics operation center in the Nanchang Hi-Tech Zone, scheduled to start  trial operation in January 2015 to  provide telematics-related services.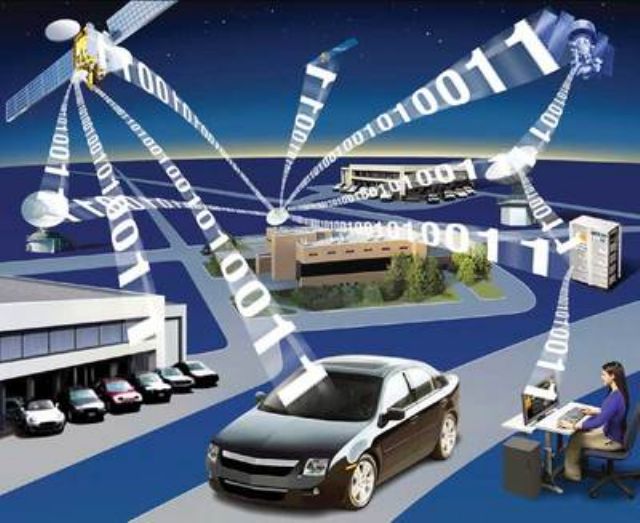 The rapidly expanding telematics market could create unlimited business opportunities for software developers, hardware makers, infrastructure builders, and many tech companies. (photo from Internet)
With high potential in interoperability testing (IOT) applications, telematics is an interdisciplinary field encompassing telecommunications, vehicular technologies, road transportation, road safety, electrical engineering (sensors, instrumentation, wireless communications etc.), and computer science (multimedia, Internet etc.) to work under Intelligent transportation systems (ITS).
Industry experts say in the near future each car will be equipped with 5,000 renminbi (RMB) worth of onboard telematics hardware, creating additional added-value of some 100 million RMB yearly for China's automotive industry (based on annual new-car sales volume of 20 million units). Related production value brought by  telematics in software, ground facilities and services is expected to exceed one trillion RMB.
China remains the world's largest automobile market and will likely become the No.1 telematics market. Eyeing such vast potential, Hon Hai has been aggressively developing automotive- and telematics-related businesses for years.
According to Chinese news wires, Foxconn and its Chinese partner's telematics operation center in the Nanchang high-tech zone is already completed.
C.H. Chiang, vice president of Hon Hai's integrated automotive business division, said at the cooperation-agreement signing  that Hon Hai has obtained 4G mobile-telecom operation license in Taiwan and China, and the group continues to focus on  telematics-related fields; and Hon Hai targets the automotive industry as a major growth engine.
Also, industry sources say that Hon Hai is pulling ahead of  counterparts in the telematics business and the group is expected to become a major developer and manufacturer of telematics-related equipment and products. Industry insiders say the telematics center in Jiangxi has completed tests with various makes and models to be  ready to go online in late November. Initially the insiders say the center can offer telematics services to 300,000 vehicles.