Cub Elecparts Inc., Taiwan Stock Exchange (TSE)-listed maker of automotive electronics products, recently inaugurated a production line to produce tire pressure monitoring systems (TPMS) at its  new factory in Taiwan, and said  the line has maximum monthly production capacity of 200,000 TPMS sensors.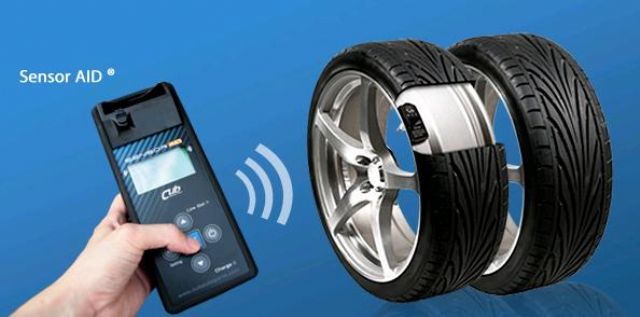 Cub's TPMS product for automotive aftermarket (photo from company website)
The maker reported having won an order from a German distributor for 300,000 TPMS sensors, to be delivered by the end of October from its Taiwanese and Chinese factories for snow-tire use.
Some institutional investors believe Cub's revenue from automotive electronics-related products will continue to increase, with its TPMS products expected to contribute more to corporate revenue.
The maker's TPMS production line in Shanghai, China had maximum monthly capacity of about 160,000 units but had to install additional monthly capacity of 200,000 units due to flooding orders.
Cub's TPMS products target mainly the automotive aftermarket in North America, with the maker having shipped about 700,000 TPMS in H1, and extra capacities from the Chinese and Taiwanese lines to challenge quarterly shipments of 500,000 units in Q3, and possibly over 1.5 million units in 2014.
Cub has won the original equipment service (OES) order from Chinese automaker Zhenzhou Nissan for TPMS products, also finalizing OES orders with one or two Chinese automakers. Cub said its is negotiating with tire chain-store brands and could ship about one million units annually once the orders are confirmed.
Industry insiders say ex-factory price for a TPMS ranges from US$16 to US$20, and Cub produces mainly universal TPMS rather than model-specific ones. Consumers generally prefer universal TPMS because only faulty ones need replacement rather than whole set to save money.
Cub began developing TPMS products and technologies in 2007, backed by 30 international patents to set a high threshold for new competitors.
According to Cub, the equipment utilization ratio at its two TPMS production lines in China has reached about 80%, while that of the new Taiwanese line inaugurated in September has reached 15%, with another line possibly to be added in Taiwan when the ratio reaches 70%. Its Taiwanese factory supplies  about 80% of its automotive switches, with the other 20% supplied by its Shanghai plant.