By JENNY WU

China is the world's largest furniture manufacturer, accounting for 25% of total global output, and in 2006 became the world's No. 1 furniture exporter. It is now also the world's biggest furniture market, with estimated market value of about 500 billion RMB (approximately US$83.3 billion) a year.

China's Ministry of Industry and Information Technology (MIIT) recently announced that the revenues of the country's furniture industry reached 328.21 billion RMB (US$54.7 billion) in the first half of this year, representing a year-on-year growth of 12.9%. Profits for the period totaled 17.63 billion RMB (US$2.94 billion) for a growth of 17.3%.

Thanks to the thriving furniture industry, the prospects of China's furniture parts industry are also promising. Parts manufacturers are now able to produce a wide variety of furniture components that meet the need for universality, compatibility, functionality, and ornamentation. These parts are increasingly important, as they may influence the quality and cost of furniture products; they are offered in a broad range of materials (metal, wood, plastic, and ceramics, among others) and styles.

 Current Market Status
Today more than a hundred of furniture accessories brands can be found in China's market; but only a few of them can boast popularity, and it is mainly foreign brands that are used with high-end furniture products. Upscale furniture in China usually flaunts high-quality foreign parts that are more expensive than local counterparts.

Most large furniture manufacturers use these foreign parts, and some small-sized furniture makers follow suit in an effort to be competitive. As a result, local furniture parts manufacturers face growing competition and are forced to upgrade their manufacturing capability.

Prof. Hu Jingchu of the Forestry and Technology Dept. of Central South University describes the design of Chinese furniture as "five more, five less": more imitation, less creation; more similarity, less creativity; more internationalization, less localization; more mass-produced products, less unique products; more less-known brands, less well-known brands. Furniture accessory design faces the same problems.

These problems limit the development of China's furniture industry and have led to increasing intense competition, particularly following the country's accession to the WTO. To improve the situation, furniture manufacturers need to put more effort into upgrading their manufacturing technologies and facilities, enhancing their operational efficiency, cultivating more talent, and introducing more advanced know-how.

Xingpeng Specializes in Hinges and Slide Tracks
Founded in 1997, Guangdong Xingpeng Industrial Co., Ltd. is a professional furniture parts manufacturer specializing in hinges and slide tracks for high-end furniture. Ever since its inception the company has concentrated on creating molds to meet a wide variety of product specifications.

Xingpeng has built up a strong R&D team and quality control task force to assure the continuous upgrading of its product quality. In addition, it has adopted international standards in order to keep ahead of the competition by enhancing its management and operation. Thanks to such efforts, the company won ISO 9001:2000 International Quality Management System certification in 2002 and was honored by the local government as "a leading enterprise in quality control" for 2008-2009.

The manufacturer turns about 15,000,000 hinges and 1,800 tons of slide tracks a month, and its products have won a high reputation in the market for durability, availability in a variety of sizes and patterns, and good after-sales services. The products are not only sold on the domestic market but are also exported to more than 40 countries and regions around the world, including the United States, Europe, Hong Kong, Macao, Southeast Asia. Annual turnover tops 100 million RMB (US$16.67 million).

Xingpeng constantly searches for new materials and know-how to keep abreast of global furniture trends, and strives to establish long-term partnerships with both domestic and foreign clients.

Yingda Offers a Variety of High-end Hardware Items
Yingda Co., Ltd. was established in 2005 as a joint venture between Lufeng Yingda Furniture Fittings Ltd. and Guangzhou Yingda Hardware Co.., Ltd. It is an integrated hardware manufacturer with operations covering R&D, production, and marketing.

Yingda occupies an area of more than 10,000 square meters, with an administration building and a laboratory as well as production lines including die-casting, injection molding, painting, electroplating, polishing, assembly, and packaging.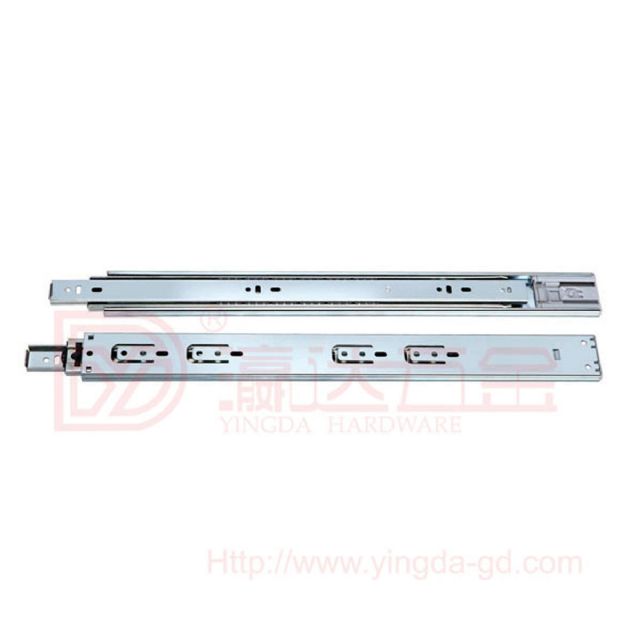 These high-end slide tracks developed by Yingda have won popularity in both the domestic and overseas markets.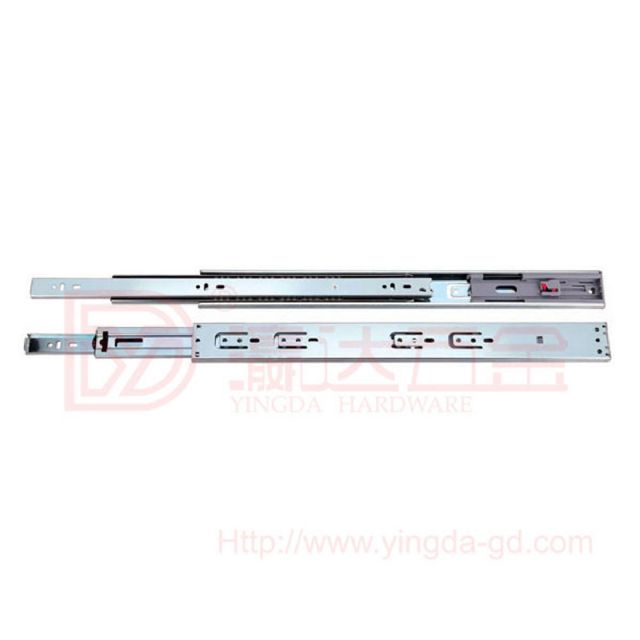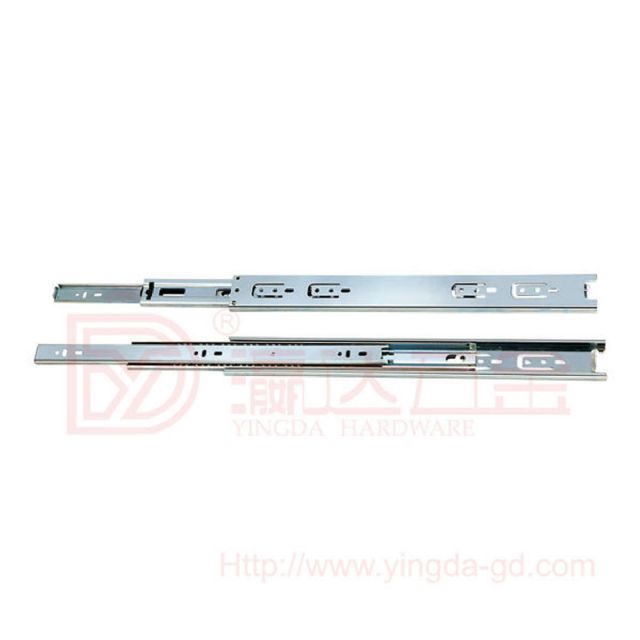 Holding to a corporate philosophy of "seeking survival with quality, and continuous development with innovative technology," the company constantly turns out a wide variety of quality products including concealed hinges, slides, glass clamps, board supports, castors, cable boxes, and connecting fittings, among others.
Years of effort have won Yingda a number of honors, such as listing among the "Hundred Excellent Enterprises in China" and "Chinese Famous Brand." In addition, the company has acquired ISO9001:2000 Quality Management Certification and has obtained a license to engage in imports and exports directly with all countries, enabling it to set up a comprehensive global sales network.
 Today Yingda exports its products to the U.S., Europe, Australia, the Middle East, and Southeast Asia. It also sells them under own brand--"Yingda"--to greater Chinese markets including Hong Kong, Macau, and Taiwan, as well as many provinces in China itself.
XinLian Sells Screws Globally
Located in Haining, Zhejiang Province, Haining XinLian Hardware Machinery Co., Ltd. is an integrated screw and bolt company that designs, manufactures, and markets a variety of products.
The company offers a variety of screw types including European screws, square neck screws, double-headed screws, bolt studs, and board brackets, made mainly of stainless steel. It has a monthly output of 500,000 pieces and an annual turnover of around 30-50 million RMB (about US$5-8 million). The products are sold not only on the home market but also overseas, generating export revenues of 10-20 million RMB (US$1.7-3.3 million) a year.
Sticking firmly to the operating principle of "quality first, reputation first, and customer first," XinLian satisfies its customers with top-quality products, reasonable prices, and the best services, helping to make its products popular in the European and American markets.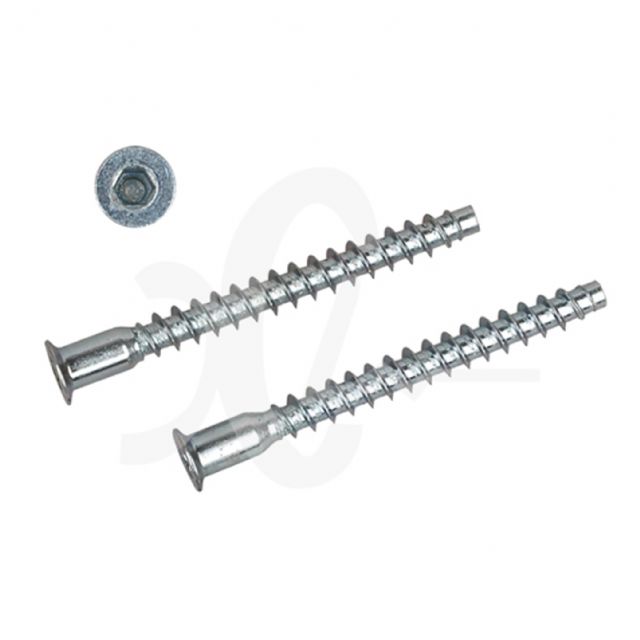 XinLian's screws are widely adopted and have won a high reputation in the American and European furniture markets.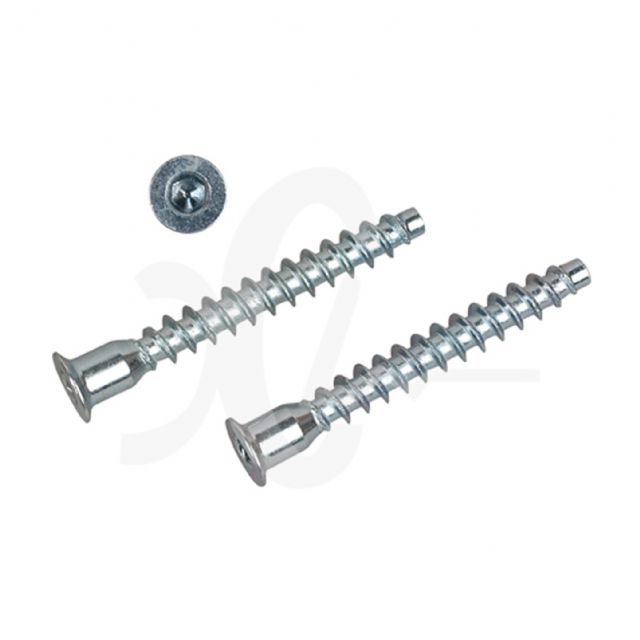 Throughout its more than 10 years of experience in the hardware industry, XinLian has worked persistently to improve its manufacturing technologies and operating efficiency, and has won ISO9001 (2000 edition) certification.
Youyuan Expands Capacity to Meet Coming Demand
Established in 2004 in Shunde, in Guangdong Province's Foshan,  Foshan Shunde Youyuan Furniture is another integrated furniture manufacturing company with operations covering the design, development, production, and sale of hardware accessories for such furniture items as  tables, bar counters and chairs, and sofas. Most of the products are shipped to Germany, Italy, Denmark, England, France, America, and Japan.
The company employs the ERP production management system to enhance efficiency and has set up integrated manufacturing processes for the production of quality-guaranteed items.
After a decade of effort, Youyuan has developed into one of the most influential furniture hardware companies in Guangdong today, with an annual production value of more than 60 million RMB (about US$10 million).
In recent years, the company has retooled its plant by installing sophisticated machines and an advanced management system, has introduced the latest know-how, and has cultivated high-grade talent.
To meet an expected growth in market demand, Youyuan has expanded its production capacity with the aim of boosting the value of its annual output to 100 million RMB (US$16.67 million) within the next year.
To maintain its strength in the global competition, the company has adopted "innovation, excellence, sustainability" as its corporate philosophy and strives to provide only top-quality products to its clients. In addition, it aspires to develop green products that help protect the environment and conserve the Earth's resources.